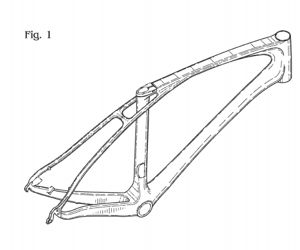 SAN JOSE, CA (BRAIN)—A jury is expected to return a verdict Friday in a whittled down case that Specialized has filed against Volagi in Santa Clara Superior Court here.
On Thursday, the judge dismissed Specialized's intellectual property claims against Volagi, a company founded by two former Specialized employees in 2010. Now the jury is considering just one charge of breach of contract against the two co-founders, Robert Choi and Barley Forsman.
In closing statements Thursday, Specialized's attorney framed the case as a simple employment labor dispute. He said the jury's decision would be a simple one: did Choi and Forsman violate their employment contracts with Specialized by working on their new company and its designs while still pulling down Specialized paychecks.
Volagi's attorney told the jury the case was about competition: namely, Specialized's fear of competition from Volagi. He pointed to California law that allows employees to make preparation for future employment while still working for another company.
—Nathaniel Woo
Editor's note: Nathaniel Woo is reporting from the courthouse Friday morning and will update BRAIN readers on the verdict ASAP.
Previous stories: