MONTEREY, CA (BRAIN) Thursday April 19 2012 5:54 PM MT—Fox Racing Shox unveiled its new unified fork and rear shock system —called CTD, for Climb, Trail and Descend — on Thursday at the Sea Otter Classic expo.
The system is activated either by levers on the shock and fork or by a remote dual-switch handlebar lever that adjusts both at the same time. It's aimed at simplifying tuning and getting suspension components to work better together by using the same, easy-to-understand terminology for settings, said Nick DeLauder, outside technical services supervisor for Fox.
"Our goal is to make it easier to enjoy your ride," he added.
Climb is the firmest low-speed compression setting for maximum pedaling efficiency, and is the equivalent of the ProPedal mode on previous Fox suspension products, said Mark Jordan, global communications manager for Fox. Trail is a new midway setting with moderate low-speed compression and offers three clicks of tuning within that middle range, while Descend is the plushest setting for aggressive trail conditions.
CTD comes on all 2013 forks with travel of 160 millimeters or less, as well as on five Fox Float rear shocks options, two of which are for remote levers.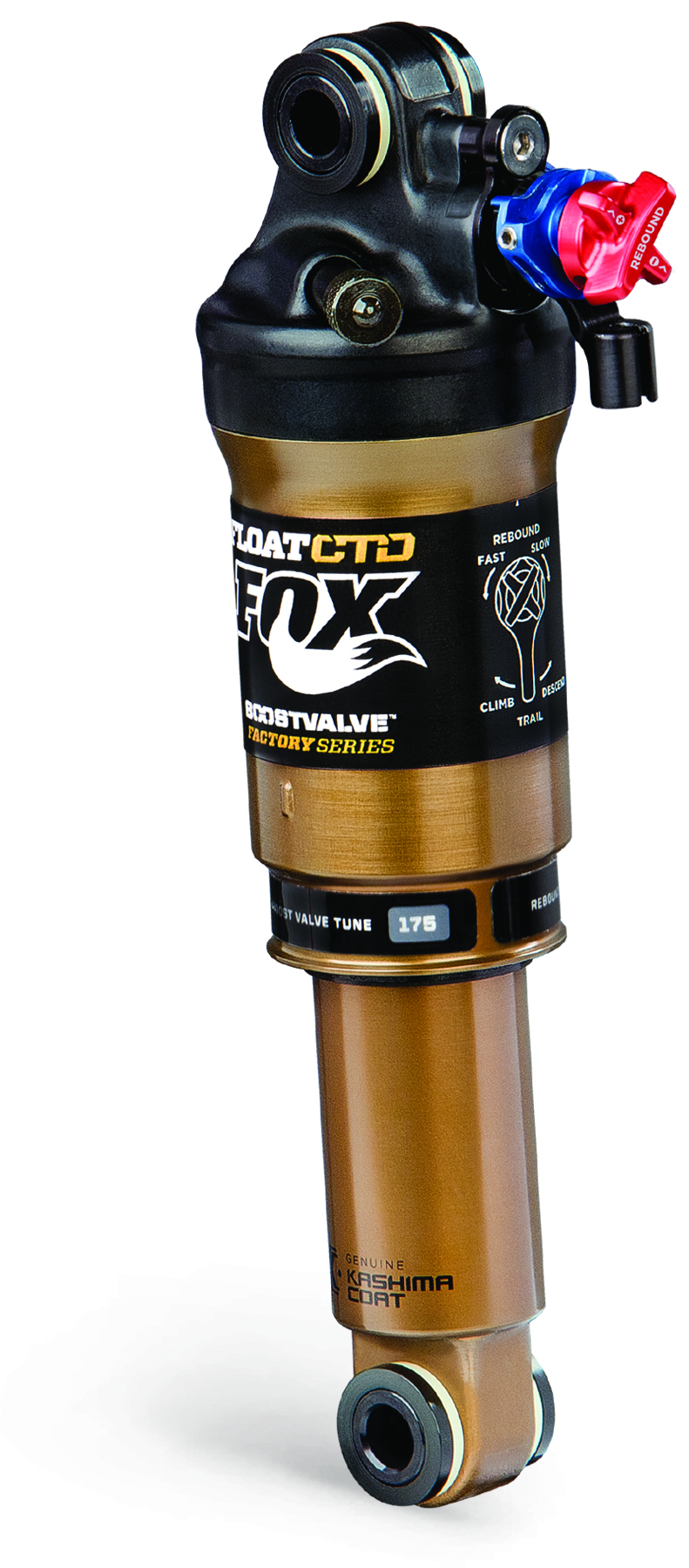 The CTD system also incorporates Fox's new D.O.S.S. dropper seatpost, which is set at full height for Climb, 40 millimeters of drop for Trail and full five-inch drop for Descend. The post is operated via a separate dual-switch handlebar lever.
Flick the smaller switch for the post, and it stops dropping at exactly the 40-millimeter height, rather than the rider having to gauge where the middle stop is. "We wanted something that is repeatable and you know exactly where you're at," said Jordan.
A free Fox Suspension Setup App for smartphones will help riders properly tune sag and rebound on their fork and shock, taking rider weight into account. The app also uses an I.D. code on the fork and shock to identify the component. A suspension overlay feature lets riders use their phone camera to check sag and makes adjustment recommendations.
Fox has also adapted the 34-millimeter stanchions from its long-travel 29er fork for use on 26-inch and 650b bikes for 2013, in Float and Talas options for each.
To achieve weight savings on its 32-millimeter-stanchion forks, Fox has applied the chassis design from its original 34-millimeter 29er forks, shaving material from the fork arch and dropouts. The change saves 200 grams over a comparable 2012 29er fork without sacrificing stiffness, said DeLauder.