Check out some pics from this year's OutDoor Demo.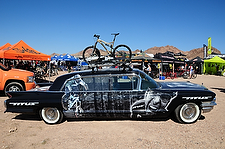 Titus' old school Caddy.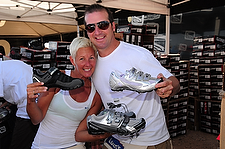 Scott USA's Bart Passante and Tanya Wildonger showing off some shoes as part of the company's promotion where they were selling certain shoes for $20.
Bootleg Canyon offers some of the finest trails for product testing.
Don and Kay Cook, directors of the Mountain Bike Hall of Fame.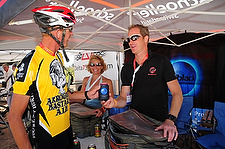 Scott Skiotis (left) from BC Adventure Cycles and Schoeller's Cricket Griesman at the Schoeller booth.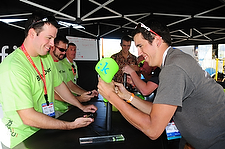 Fizik held a contest to see who could put a saddle on a Cyrano seatpost the fastest.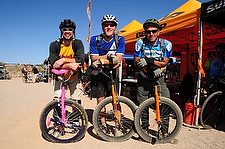 Three unicycle guys. (From left) Joshua Torrans, GM of Unicycle.com, Charlie Simmons (middle) and Sep Shanks of the Unicycle Touring Company.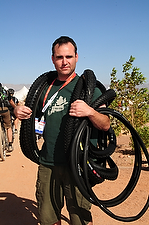 WTB's Jim Lynch carrying his weight at Demo.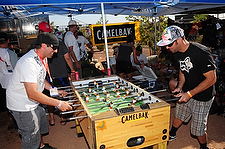 Todd and Greg of Fox Racing at the CamelBak booth playing some foosball.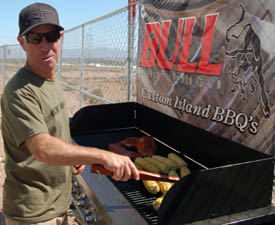 Cannondale's Bill Rudell mans up to the grill.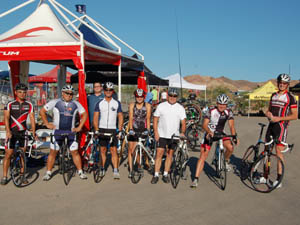 Campagnolo led an early morning road ride on Monday to Lake Mead and back. Lennard Zinn is a great wind blocker!