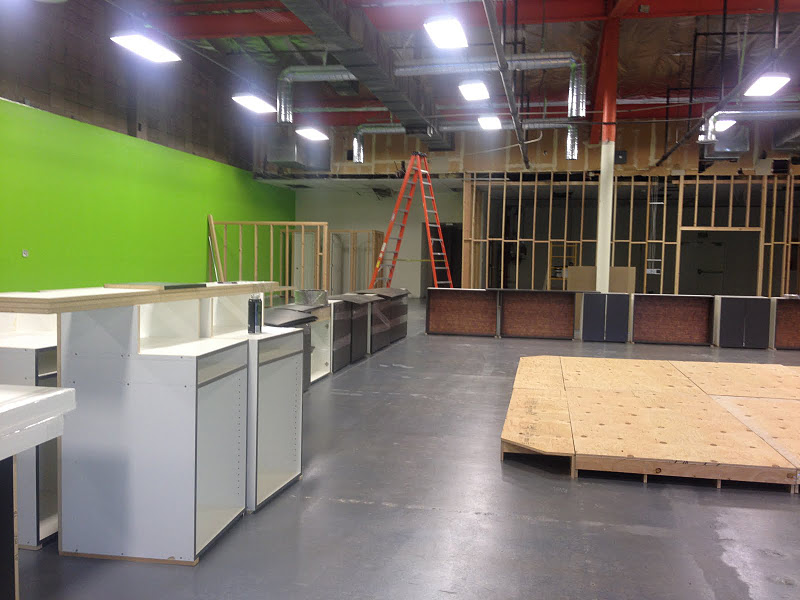 REDLANDS, CA (BRAIN)—Don's Bicycles has posted record sales each of the past seven years. If the 53-year-old family business in Rialto, California, was going to continue that track record, one thing had become clear: It had to expand.
Owner Scott McAfee looked 15 miles down the road to the Inland Empire town of Redlands, home not only to the Redlands Bicycle Classic but also a thriving cycling community with an unusually high concentration of riding clubs.
"Redlands was a community that we had been drawing from quite a bit anyway, so it just seemed natural for our expansion to go over there," McAfee said. "Basically we've already been in Redlands, just not physically."
Now he's in the midst of renovating an 8,000-square-foot space to complement Don's Bicycles' 4,000-square-foot Rialto location. McAfee hopes to have the store open in time for the Classic, set for March 22-25.
At twice the size of his flagship store, the new location is made even more expansive by McAfee's decision to remove the drop ceiling, raising the space as high as 20 feet and exposing orange steel girders that fit in with Don's Bicycles' color scheme of bright green and orange. The shop is working with Cannondale's design team to put in custom racks and other fixtures.
"From a merchandising standpoint, we think it's really going to take it up a level. We have room to do that kind of stuff now, whereas in our current location, at 4,000 square feet, we're pretty maxed out," McAfee said.
Carrying over from the Rialto store, the Redlands location will have Cannondale, Scott and Giant as its main bike lines along with bikes from Yeti, Pivot and Bianchi. McAfee also plans to add some new niche brands to differentiate Redlands from the Rialto location.
"We've been getting more and more diversified all the time," he said. "It seems like more stores are becoming a one- or two-brand store. For us, we're kind of going the opposite direction."