CHICAGO (BRAIN) — SRAM has released two new mountain bike wheels, the Roam 30 and Roam 40, and its Quarq division has lowered the price of its power meter cranks and chainrings, which are now being sold separately to increase flexibility.
Quarq changes.
On the Quarq front, SRAM is now selling its power meter cranks as a "chassis," which includes crankarms, power meter spider and chainring bolts, with chainrings and bottom brackets sold separately.
The new strategy allows consumers to choose between 10-speed or 11-speed and single- or double-chainring setups, which SRAM said will enhance flexibility for dealers. SRAM also has reduced the price of its power meters, and the company said the "price reduction is real and not a consequence of the new sales configuration."
Depending on configuration, the retail price drop is more than $200 for the chassis and chainrings compared with previous MSRP for the same parts.
For example, MSRP on a SRAM Red 22 Quarq chassis is now $1,600 in GXP or $1,650 for a BB30 set. The Quarq Elsa R chassis is priced the same, while the Quarq Riken R chassis is $1,200 for GXP or $1,250 for BB30.
Chainring prices range from $116 for a pair of TSM 50-34 rings to $179 for Red 22/Force 22 11-speed 53-39 rings. A single Force CX1 ring retails for $126 to $152, depending on size.
Roam if you want to.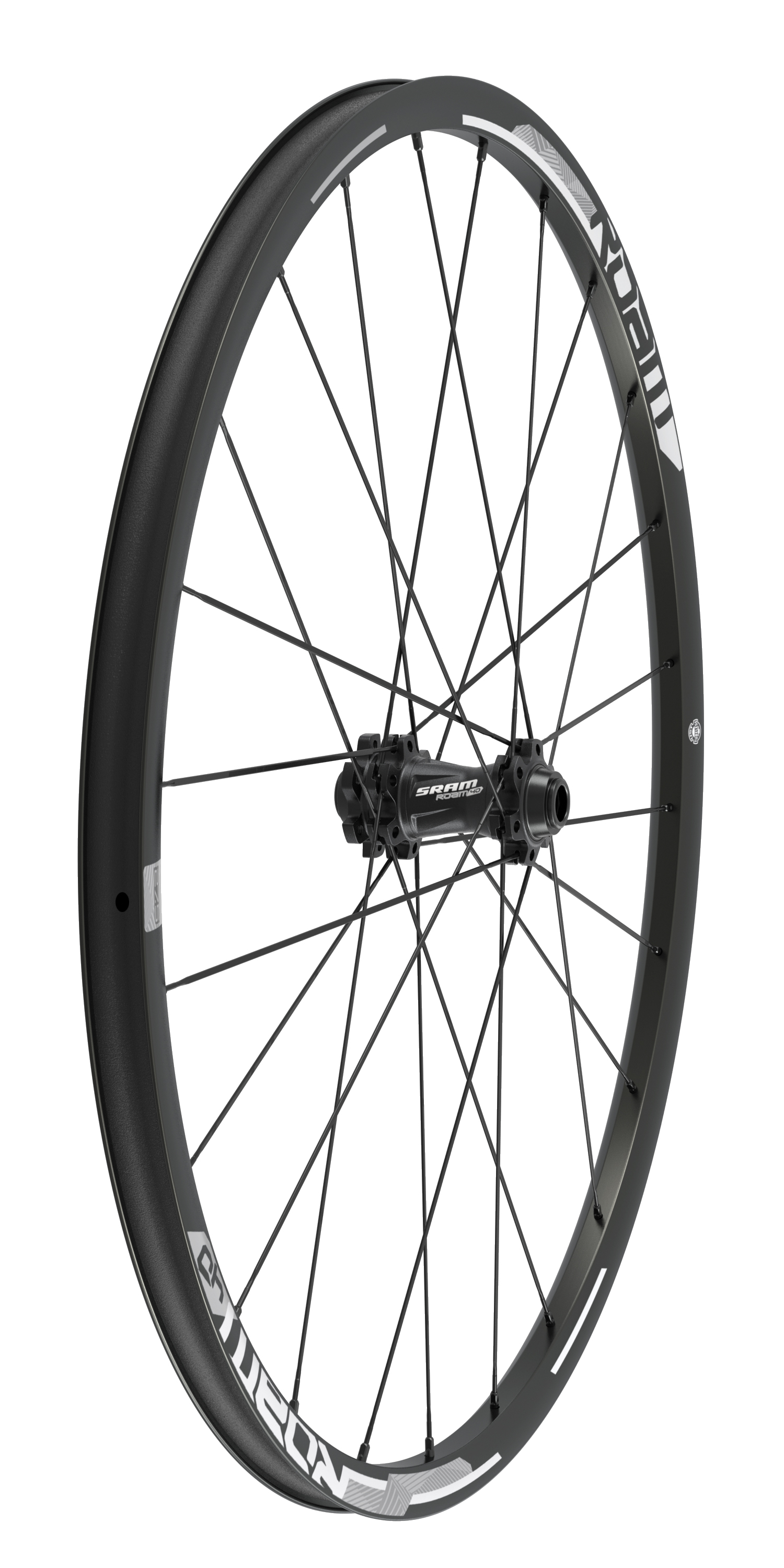 The Roam 30 and Roam 40 each have aluminum rims that are 21mm wide internally, 25.5 mm externally. The Roam 30 has a sleeved joint and is tubeless-ready; rims on the higher-priced Roam 40 wheels have welded joints and are UST tubeless compatible. Both wheels have asymmetric rear rims, which helps make it possible for SRAM to use the same spoke length on the left and right, a feature the company calls Solo Spoke.
Both wheels will be available in the three popular mountain bike wheel sizes, with convertible axles and XD Driver or 10-speed cassette body options.
The Roam 40 hubs feature Speedball bearings and Double Time four-pawl engagement ratchet, while the Roam 30 freehub has two pawls. The extra pawls on the Roam 40 equate to faster engagement: 6.9 degrees in the 40 versus 13.8 degrees on the 30.
Both wheels feature bladed, straight-pull, stainless spokes. The Roam 40 has double-butted spokes with alloy nipples, the Roam 30 has straight-gauge spokes with brass nipples.
The Roam 40 wheelset will retail for $697, the Roam 30 for $497. Both will be available next month.