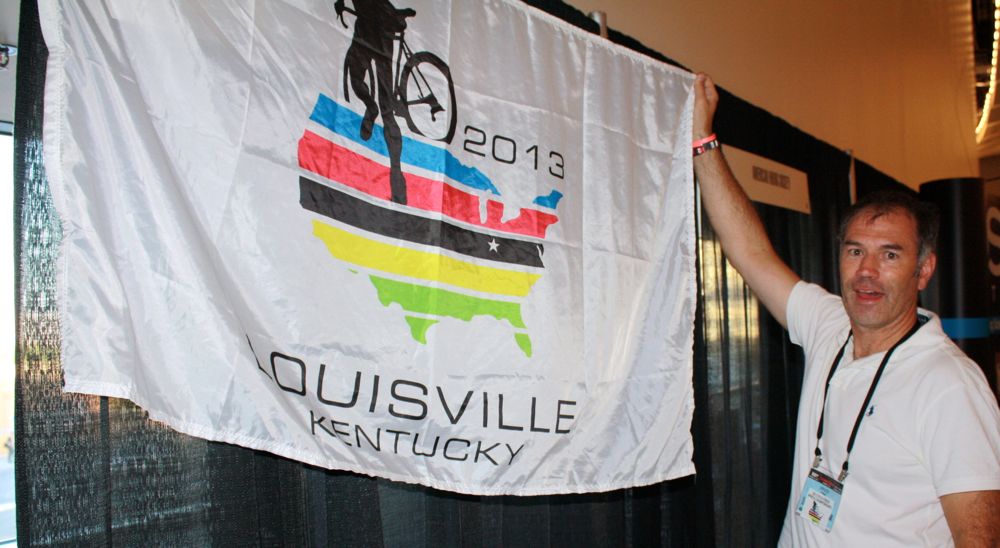 LOUISVILLE, KY (BRAIN) — The first cyclocross world championships to be held outside Europe will take place in Louisville early next year and some new industry suppliers and organizations are lining up to support the historic event.
Focus Bicycles and WD-40 Bike are among the new sponsors looking to the UCI event to burnish their reputations in the sport. USA Cycling also has stepped up its commitment recently to ensure the event's success.
The cyclocross community grew concerned about the future of the event because of financial problems at Exergy Development, a major event sponsor. Trek, along with WD-40 and others, replaced Exergy as title sponsor of the USGP of Cyclocross recently.
But the world championships executive director, Bruce Fina, said the event is "100 percent going to happen." Fina would not comment on Exergy's situation, but noted the increased commitment from new sponsors, the help from USAC and assistance from Louisville's mayor and sports commission.
Fina said organizers are determined to make the event a calling card for American cycling.
"This is a one-shot deal; it's not like an event where you can take years to build it up," he noted.
The industry can still get involved with opportunities to buy VIP tickets, and VIP tables, signage, expo space and commercial space on the television broadcast.
The event has a booth at Interbike. You can also learn more about the event at the USA Cycling booth.