RAPID CITY, SD (BRAIN)—Marking its 40th anniversary, South Dakota retailer Two Wheeler Dealer moved its Rapid City store to a new, 4,900-square-foot location and reopened as a Specialized elite-level store.
Two Wheeler Dealer also has a Specialized concept store in Sioux Falls and a Specialized and Giant store in Spearfish.
When the Rapid City lease was up, the owners decided to buy a smaller building rather than re-up their lease, said Mike Adams, who operates Two Wheeler Dealer with fellow co-owners Rich Harr, Angela Moyer and Todd Young. They bought the retailer from its previous owners in February 2007.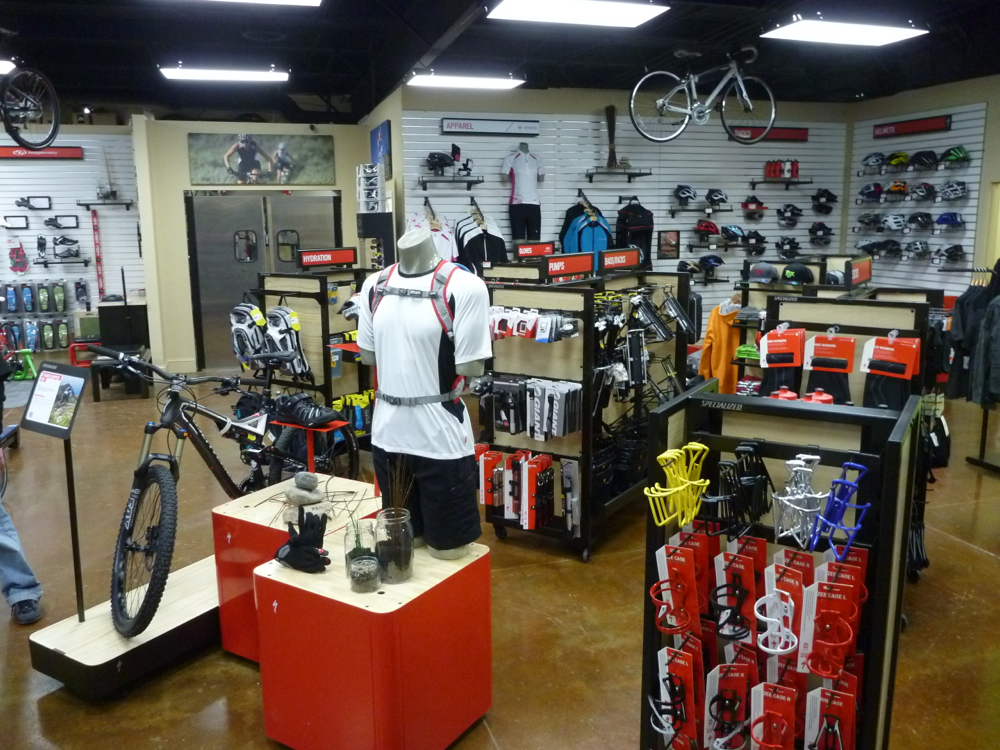 The leased Rapid City space was 2,000 square feet larger than the new location, but the downsizing has had little effect on the sales floor. Higher ceilings now allow for a three-tier display of its Specialized and Giant bikes—"We went up instead of out," Adams said—and a broader selection of soft goods was brought in, including more clothing from Fox and Endura.
"Basically what we lost is upstairs, and that was just storage anyway. So our retail floor is only about 200 square feet smaller," he added.
In moving the store to Specialized elite status, Two Wheeler Dealer also benefited from the company's marketing and merchandising expertise, including new fixtures and assistance with layout.
Two Wheeler Dealer's mountain bike sales outnumber road by two- or three-to-one, said Adams, who's looking at possibly adding new bike brands in Rapid City. "We're trying to figure out which niches we're short on, but we've already got good coverage" with Specialized and Giant, he noted.