GRAND RAPIDS, MI (BRAIN) Wednesday March 28 2012 2:39 PM MT—Within days of opening Central District Cyclery early this month, owner Nate Phelps had an enviable problem: Business was a little too good.
A combination of favorable weather—"80 degrees two weeks in row," Phelps noted—an online and newspaper advertising blast and, apparently, pent-up demand for a full-service bike shop in Grand Rapids' downtown core soon had Phelps and his one full-time employee overwhelmed with repair orders. A part-timer was brought in to help. Then another. And another. Then a fourth.
"We did something like 120 repairs in the first three weeks. I didn't anticipate the shop being that way," Phelps said.
Central District specializes in transportation cycling and niches such as fat bikes. Its brands include QBP's All-City and Surly as well as Linus, Traitor, TerraTrike and local Grand Rapids framebuilder 616 Fabrications.
Bike sales have been subdued in the shop's first weeks, with a half-dozen units moved, but P&A has been moving at a fast clip. "What's been amazing to me is we're doing really well with accessories. The Club Ride stuff is really strong for us. So is Twin Six," Phelps said.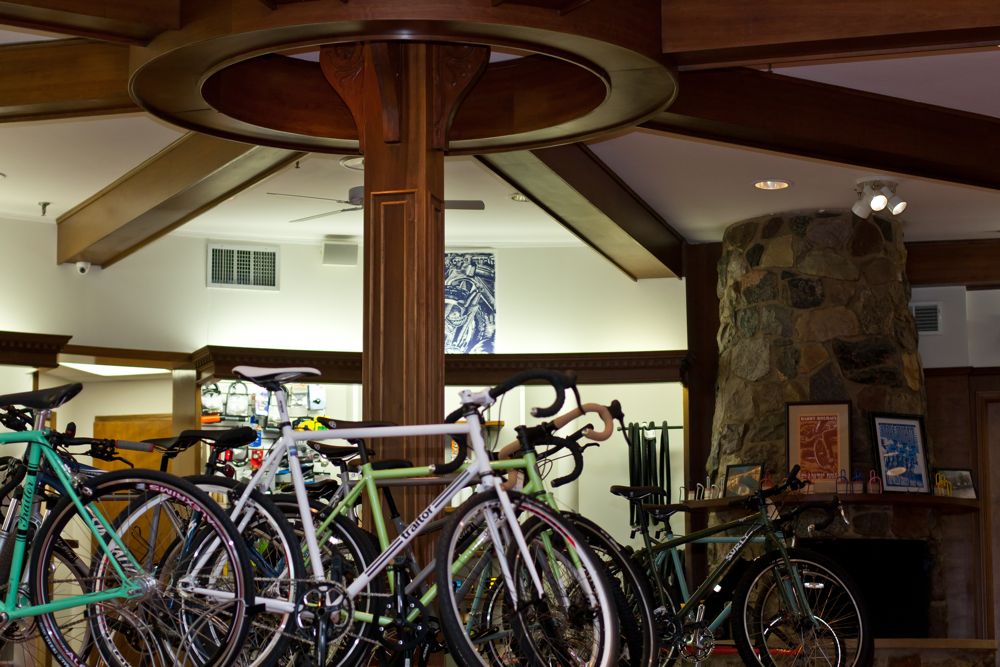 The 3,100-square-foot shop is housed in a circular space, vacant for seven years, that most recently was a deli and was originally a men's clothing store. Ceiling beams radiate off a pillar in the store's center like bicycle spokes. "You can see the expression on customers' faces: 'Oh it looks like a bike wheel.' That's been a cool connection point," said Phelps.
He put in new flooring, built a cash wrap and repurposed shelving that was already in the building.
Though Phelps hasn't worked in a bike shop since his youth—his most recent professional experience was in inventory management—he felt the time was right to hang up his shingle in downtown Grand Rapids: Bike ridership in the area is up, the city has improved cycling infrastructure, and Phelps' location is just blocks away from major cycling paths and bike lanes he can direct customers to.
"Even in the dead of winter, you're seeing people out there on their bikes. It's truly become a year-round activity," he said.