March 30th, Bloomington, IN - State Bicycle Co. has been named the official bike supplier of the Little 500 bicycle race, one of the most iconic and highly anticipated collegiate events in the United States. Held annually at Indiana University, the Little 500 is a grueling race around the quarter-mile cinder track at Bill Armstrong Stadium. The event dates back to 1951 and draws thousands of spectators every year. 
"We feel that we're bringing an authentic perspective that students can really relate to," said State Bicycle Co. co-founder Mehdi Farsi on IU student blog, Ringer Bike Review. "The Little 500 is very much in line with what we find to be exiting, interesting, and fun about cycling. We're honored that we're able to partner with the IU Student Foundation and the Little 500 for this race."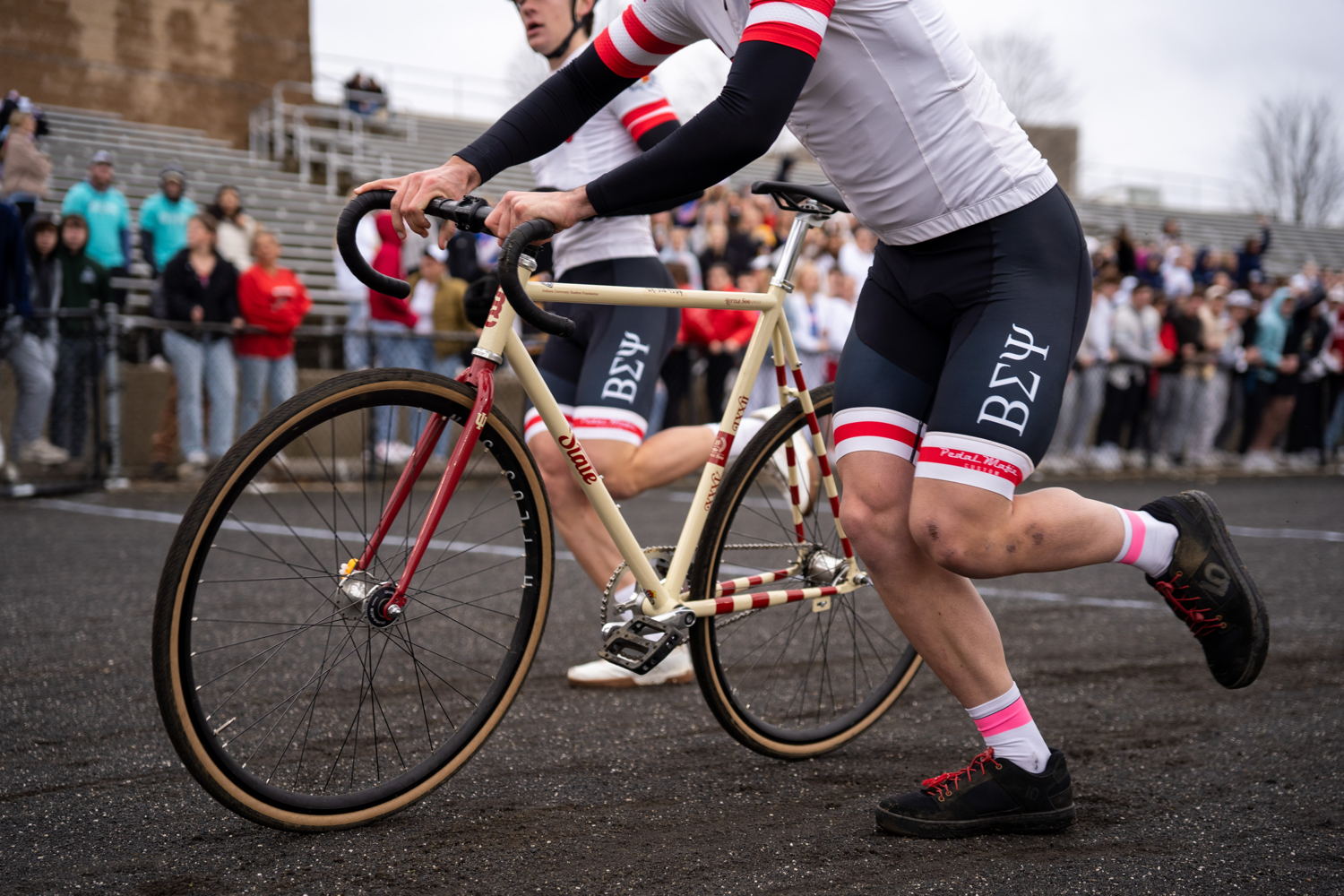 Over 200 custom-designed State Little 500 bikes were shipped to IU, supplying each four-person team with a quality bike to rip around the track. The steel frame provides a compliant ride without sacrificing durability, while the custom paint designed by the Little 500 Riders' council reflects the iconic race with a retro colorway. As qualifiers took place this past weekend, riders got their first chance to put the race bikes to the test. "We had zero mechanical failures. It is absolutely unheard of that no riders experienced even a dropped chain on this day," said Little 500 mechanic, Greg Souder. 
After a decades-long partnership with Schwinn, the iconic race is excited about this new partnership with State. "The new bikes are beautiful," said Little 500 race director, Emily Carrico on Ringer Bike Review. "We have some fun changes to them, like the sealed cartridge bearings in the bottom bracket. It makes it a lot easier for riders to maintain their bikes throughout the season."