There is only the future!
As well as accepting the facts, it's time to give up on getting back to normal and face the reality that there is no normal to return to.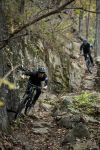 BENTONVILLE, Ark. (BRAIN) — Rapha brings its pop-up retail store to this growing cycling destination in Northwest Arkansas for a five-week run, featuring apparel, group rides, and events.

COTATI, Calif. (BRAIN)  — Yuba Bicycles is relocating its headquarters from Cotati, California, which is in Sonoma County, to a new location in San Juan Capistrano, which is in Orange County.  The move is expected to be completed by the end of October.
WASHINGTON (BRAIN) — While Congress continues to debate the reconciliation bill that includes making e-bikes more affordable and bike commuting safer, two bicycle organizations are asking for the industry's help after the e-bike tax credit was cut in half Wednesday by the House Ways and Means Committee.
BOULDER, Colo. (BRAIN) — The third annual E-Bike Future Conference will be held Oct. 11-15 and feature 30-plus entrepreneurs and e-bike business representatives.

WASHINGTON (BRAIN) — Wiggle Ltd. is recalling about 280 Vitus 14 and Vitus 16 kids bikes that the U.K. e-commerce vendor sold in the U.S. The Consumer Product Safety Commission said the bikes don't meet U.S. regulations for kids sidewalk bikes because they have handbrakes but no coaster brake. 

WASHINGTON (BRAIN) — Burley Design is recalling about 3,000 Ballz QR skewers in the U.S. and Canada because they can shear or bend. The skewers are used to connect a Burley Coho XC Cargo Trailer to bikes.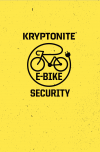 CANTON, Mass. (BRAIN) — With e-bike demand increasing, Kryptonite has created an online and in-store retail display guide to help customers understand the importance of security with theft on the rise.
Kitsbow's Ride House will be home to Schoenauer Service Course.
OLD FORT, N.C. (BRAIN) — Kitsbow Cycling Apparel begins offering full-service bike repair out of its visitor center beginning this week.
Former Strava pioneers and former pro Christian Vande Velde develop The Breakaway.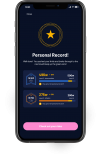 TRUCKEE, Calif. (BRAIN) — While Strava has maintained a stranglehold on the fitness app market, two former employees along with a former professional cyclist took a slightly different approach to bring out the best in cyclists, and the venture is quickly gaining users.
The former owners of Ross Bicycles agree to pay $1 million in restitution to the State of Oklahoma.
CENTRAL ISLIP, N.Y. (BRAIN) — Bike industry veterans Steven and Allen Goldmeier pleaded guilty Wednesday to hoarding surgical masks and selling them at "exorbitant" prices to the State of Oklahoma.
Stronger than expected international visits a positive surprise at Eurobike.

FRIEDRICHSHAFEN, Germany (BRAIN) — On Saturday, Eurobike wrapped up its final show here at the Messe Friedrichshafen, counting a total of 18,770 trade visitors and 13,424 consumers.

BENTONVILLE, Ark. (BRAIN) — The Cycle of Influence Summit has been postponed until next year because of COVID-19 Delta variant concerns. New dates will be announced later this year.