While the industry strives to diversify its audience and product offerings to become more inclusive, Marley Blonsky and her organization All Bodies on Bikes are taking the lead to welcome and include riders of all sizes.
FRANKFURT (BRAIN) — The Eurobike expo area has been expanded to accommodate an increased number of exhibitors for the second edition of the global trade show here on June 21-25.
Moves into Motion Makers space after Specialized closes location.

CHEROKEE, N.C. (BRAIN) — Brett Hackshaw and Ben King always have wanted to test the "beer, gear, and bikes" business model, and after Specialized closed the Motion Makers Bicycle Shop location here in January, they soon will have that opportunity.

E-bike rider education — and how retailers can foster it — was highlighted at the California Association of Bicycling Organizations' CABDA West Expo booth.

CLEVELAND (BRAIN) — After REI Co-op's Beachwood suburb store employees walked off the job minutes before their shifts Friday morning, the store agreed to terms with the union to hold an election.

SAN MATEO, Calif. (BRAIN) — GoPro reported fourth-quarter revenue decreased 18% year-over-year and for the year it dropped 6%.

IRVINE, Calif. (BRAIN) — The National Bicycle Dealers Association is now maintaining an e-bike database that includes supplier-provided information on certifications and insurance policies for bikes available in the U.S.

SEATTLE (BRAIN) — REI Co-op laid off about 8% of its headquarters' workforce at the end of January, impacting 167 leaders and employees as it faces increasing economic uncertainty.
ANOKA, Minn. (BRAIN) — Vista Outdoor Inc. said its sales were down $40 million, to $755 million, in its third quarter, compared to the same period last year.

ANOKA, Minn. (BRAIN) — On the same day the company released its third-quarter earnings report, Vista Outdoor announced it appointed an interim CEO after its board asked Chris Metz to step down from the position.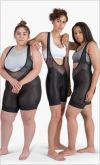 LOS ANGELES (BRAIN) — Specialized Bicycle Components has shut down women's clothing brand Machines For Freedom, which it purchased from founder Jennifer Kriske five years ago.

(BRAIN) — Agustin Gonzalez, a former regional supervisor for bike delivery service Kitzuma, has opened his own delivery service to serve the West Coast and parts of the Southwest.

(BRAIN) — PIERER Mobility AG reported record revenues in its fiscal 2022, with sales of 2.437 billion euros ($2.65 billion), 19% higher than the year before. By unit, Pierer's sales of bikes and e-bikes were up 15% last year to 118,000 while sales of motorcycles were up 13%, to 376,000.