PHILADELPHIA (BRAIN) — A prototype all-wheel-drive bike valued at $100,000 was stolen from a shop here specializing in AWD bikes.
In-house carbon manufacturing key component to its strategy.

TORONTO (BRAIN) — When collaborating on a new brand, Michael Yakubowicz and Frank Gairdner didn't just want to build a bike. They wanted to create the entire manufacturing process from pencil to paint under one roof.

HEERENVEEN, Netherlands (BRAIN) — A consortium headed by investment firm KKR has acquired 96.9% of Accell Group shares during the post acceptance period that ended Thursday.

DENVER (BRAIN) — FattE-Bikes has started a regulation crowdfunding raise on StartEngine.com. Because of SEC regulations, terms of the investment offer can be communicated only through the crowdfunding platform.

MONTREAL (BRAIN) — Opus Bike is the latest e-bike company to join the industry's battery recycling program headed by Call2Recycle and also announced redesigned packaging to reduce the use of plastic by more than 50%.

LONDON (BRAIN) — E-mobility insurance company Laka has secured funding from Porsche Ventures, bringing its Series A investment to $13.5 million.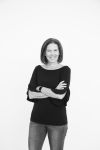 AMERICAN FORK, Utah (BRAIN) — Jessica Klodnicki is the new CEO of recovery product company KT Tape. She previously was chief marketing officer of Skullcandy.
TEMPE, Ariz. (BRAIN) — Bryan Mason was promoted to Pivot Cycles president and will oversee "key departments and management team members" in addition to all of the company's Stuttgart, Germany, operations.

CHICAGO (BRAIN) — One of the largest snack companies in the world announced an agreement to acquire Clif Bar & Company for $2.9 billion. The acquisition by Mondelēz International — which owns brands such as Oreo, Cadbury, and Trident gum — will expand its business to more than $1 billion.
BOULDER, Colo. (BRAIN) — Provincetown, Massachusetts, tops PeopleForBikes' 2022 City Ratings for the best U.S. cities for biking. The year-long study was completed in conjunction with Trek Bicycle.

SEATTLE (BRAIN) — In the fast-moving world of e-bike brands, keeping track of who's doing what — like Leon Cycle — is an ongoing challenge. Few dealers have heard of Leon Cycle, but it's had a warehouse and a retail outlet in Seattle since 2019.
PORTLAND, Ore. (BRAIN) — Shop owner Brad Davis's career as an e-bike entrepreneur offers a peek inside an often overlooked but increasingly profitable corner of the electric bike market: e-bike conversions.
RANDOLPH, Mass. (BRAIN) — Delta Cycle, known for its extensive line of accessories including bike storage and phone mount accessories, is moving into a very different market: e-bikes.
The Massachusetts company expected to take delivery in May of its first shipment of two models of Delta bikes.