SAN DIEGO (BRAIN) — When Gocycle, an 18-year-old British e-bike brand, first made a stab at the U.S. market, company founder and CEO Richard Thorpe found the market wasn't ready for its upscale, folding e-bikes.

STOCKHOLM (BRAIN) — MIPS' fourth-quarter net sales increased 41% year-over-year, while the helmet technology company's 2019 sales showed a 39% growth.
Marc Sani has some thoughts to share about Australia, Taiwan, and Las Vegas.
OSAKA, Japan (BRAIN) — In its bicycle-related business Shimano Inc. saw a 4.6% increase in sales in 2019 compared to 2018 and a 1% increase in operating income in the year. 
The company said sales were solid in Europe and North America and even the years'-long downward trend in China has stopped. 

At CABDA Midwest BRAIN talks to retailers about opportunities and concerns for the 2020 selling season.

STOCKHOLM (BRAIN) — Thule Group sales increased 4.7% in the fourth quarter over the same time last year and 8.5% for 2019, meeting the company's expectations despite a decrease in the U.S.

SALEM, Mass. (BRAIN) — When Dan Shuman started working for owner Chris Finn as an apprentice at Marblehead Cycle in 1989, he was a sophomore in high school with no plans to make a career in bike retail. Circumstances dictated otherwise.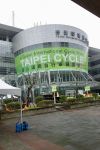 TAIPEI, Taiwan (BRAIN) — Organizers of Taipei Cycle have postponed the trade show originally scheduled for March 4-7 to May 14-16 because of the coronavirus outbreak in China. 
When bottom-line margins to assemble D2C bikes are often better than traditional brands, what does that imply for the IBD business model?

MARINA del REY, Calif. (BRAIN) — Jim Whitsett, longtime industry member and former Supergo, Cynergy and Performance general manager, died Saturday from an apparent heart attack.
He was 56 and survived by his 10-year-old son Jesse and adult son Jason. Funeral arrangements are pending.
Major bike maker warns that 'anti-Chinese sentiment' in Vietnam could cause delays there and in Cambodia.
TAICHUNG, Taiwan (BRAIN) — The CEO of A&J Bicycles — one of the world's largest bike makers, with factories in Taiwan, China, Vietnam, and Cambodia — is warning customers of possible shipment delays due to the novel coronavirus outbreak in China.
SAN MATEO, Calif. (BRAIN) — GoPro Inc. revenue for the fourth quarter increased 40% year-over-year to $528 million. Revenue for 2019 increased 4% year-over-year, reaching $1.2 billion, for the period ending Dec. 31.
Excluding GoPro drone business, full year revenues increased 7% year-over-year.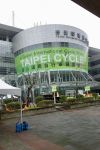 TAIPEI, Taiwan (BRAIN) — Multiple sources in Taiwan and the U.S. tell BRAIN that next month's Taipei Cycle show has been canceled. Exhibitors and other potential visitors have told show organizers they were reluctant to attend because of the ongoing novel coronavirus outbreak in China.