MONROEVILLE, Pa. (BRAIN) — Pro Bike + Run's Monroeville location will reopen next weekend, six months after a four-alarm fire destroyed its former location and entire inventory.
EL PASO (BRAIN) — Helen of Troy Limited, a publicly traded company that owns several consumer product brands, has agreed to acquire Osprey Packs for about $414 million. Osprey, founded in 1974, makes hiking and backpacking packs as well as hydration packs for cycling.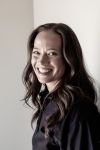 NEW YORK (BRAIN) — Juliet Scott-Croxford recently was hired by London-based Brompton folding bikes to be president of North America amid the company's 50% U.S. growth in unit sales in the past year during the bike boom and 76% over 2019. Scott-Croxford, formerly the CEO of Worth magazine, took time in October to answer questions from BRAIN about her plans for Brompton's expanding U.S. market.

BAYFIELD, Colo. (BRAIN) — Tailwind Nutrition unveiled a re-branding this fall as the nine-year-old company see continued growth beyond the ultra-endurance athletes that helped it get its start.
The Sea Otter e-bikes for veterans program provides transportation and self-sufficiency for those in need.
MONTEREY, Calif. (BRAIN) — E-bikes and the Sea Otter Classic have had a long relationship dating back to the first e-MTB race held here in 2016. Five years later, while e-bike racing continues to grow, the event is also featuring e-bikes for a greater good.

We spoke to shop owners, front-line staff and industry experts to get a clearer picture of the rewards and opportunities available in the industry. First, we'll compare compensation and benefit numbers with other industries. Then let's look at three good things and one bad thing about working in bike retail.
BOULDER, Colo. (BRAIN) — Most retailers heading into the holiday season this week remain affected by supply constraints, but that doesn't mean they can't maximize interest in what they do have with Black Friday and Cyber Monday right around the corner.

WELS, Austria (BRAIN) — Rossignol Groupe has sold Felt Bicycles to the Pierer Mobility, best known as the parent company of the KTM motorcycle brand, Pierer announced Tuesday.

PITTSBURGH (BRAIN) — Dick's Sporting Goods reported net sales increased 13.9% in the third quarter year-over-year and raised its full-year guidance.
Mottram hands over the reins 17 years after establishing the influential clothing brand.

(CYCLINGTIPS) — Simon Mottram, the founder and longtime figurehead of British cycling clothing brand Rapha, is stepping down as CEO at the end of this year. Mottram had been in the role for 17 years, ever since he founded the company in London in 2004.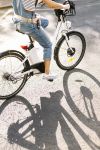 TUCSON, Arizona (BRAIN) — As PeopleForBikes' Electric Bicycle Summit—a one-day affair—got underway late last week, a key takeaway was this: The industry is struggling to understand the impact of a fast-growing e-bike boom.
SANTA FE, N.M. (BRAIN) — With events and festivals slowly returning to normal following the height of the COVID-19 pandemic last year, so too is the annual bicycle-inspired food drive known as Cranksgiving.
PARK CITY, Utah (BRAIN) — The Big Gear Show, which held its inaugural trade event at Park City's Deer Valley Resort in August, will hold its second show there Aug. 2-3, 2022, organizers say.
Next year the show will feature a two-day format, which organizers said 2021 attendees requested.