BOULDER, Colo. (BRAIN) — 2019 started with 11 states using the model three-class e-bike definitions. As of June 19, 22 states now define e-bikes within the three classes, effectively doubling the total in just six months.
The bike industry produces more numbers than wheel sizes — and that's a lot. Given that, it is kind of amazing that we still face so many basic unanswered questions: How big is the bike industry? How many bikes do we sell? How many people ride bikes? And maybe the most important question — what does it all mean for the future of our industry and our companies?

CALGARY, Alberta (BRAIN) — Travelers seeking a guide and perhaps a bike in far-flung locations can opt for VeloGuide, an app offered by Canadian entrepreneur Joel Goralski. VeloGuide wants to do for bike travel what Airbnb and Uber did for home and ride sharing.
SEATTLE (BRAIN) — Now that even Shimano has jumped into the gravel bike component market in a definitive way, it's a time of reckoning for suppliers who have nurtured the category's growth since before it was a category.
IRVINE, Calif. (BRAIN) — The 2019 American International Motorcycle Expo, the largest motorcycle trade and consumer show, will include an e-bike pavilion sponsored by Cycle Volta, a new e-bike media title. Cycle Volta is producing the pavilion in cooperation with the Motorcycle Industry Council.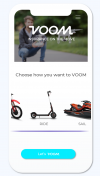 TEL AVIV (BRAIN) — Many riders who hop on a shared e-scooter or e-bike are unaware that they may not be insured for liability. An Israel-based company has raised $5 million in Series A funding to launch Voom, offering insurance on a daily basis to users of e-scooters and other vehicles.

BOULDER, Colo. (BRAIN) — The Bicycle Product Suppliers Association held its final board meeting prior to the group's merger with PeopleForBikes.
TAICHUNG, Taiwan (BRAIN) — Giant Manufacturing's chairwoman, Bonnie Tu, told Bloomberg that the era of "Made in China" is over.

MUSSOLENTE, Italy (BRAIN) — Scicon Sports, known to U.S. retailers for bike travel cases and as Ellsworth's new sister brand, is broadening its product portfolio with the addition of sunglasses, saddles and cycling apparel, with more to come. 
CHICAGO (BRAIN) — CABDA Expo organizers have opened exhibitor registration for all three of their 2020 regional trade shows: CABDA West in metro San Diego, CABDA Midwest held outside Chicago, and CABDA East in metro New York City.
REDONDO BEACH, Calif. (BRAIN) — Multisport retailer Triathlon LAB, Inc. has been sold to Robert Keating, the a longtime employee and former special operations director. The store was founded by Lloyd and Teresa Taylor in 2003.

TEMECULA, Calif. (BRAIN) — Getting kids ages 3-7 on their own two wheels with their parents has been the goal of StaCyc Inc. since its inception in 2016. Acquired by Harley-Davidson Inc. in March, StaCyc is fast-tracking this rite of passage with a three-pronged strategy.
We're currently 10 — 15 years into the rise of what I've been calling Bike 3.0: a few large companies and retailers rising to market dominance, pushing competitors into marginal positions or out of business entirely. Has Bike 3.0 actually succeeded? And in any case, what comes next?