RENO, Nev. (BRAIN) — Although it's stayed out of the headlines, TrainerRoad is a perfect example of a company at the intersection of tech and cycling.
OKLAHOMA CITY (BRAIN) — Oklahoma joined a growing list of states to adopt legislation that allows cyclists to treat a stop sign as a yield.

BOULDER, Colo. (BRAIN) — For our May magazine edition, we asked our State of Retail panel members: What are your best practices and challenges with electronics sales? Are they growing or shrinking in your store?

MONTRÉAL (BRAIN) — Dorel Sports revenues were up almost 44% in the first quarter, year-over-year, thanks for demand for bikes from its Cycling Sports Group, Pacific Cycle and Caloi divisions. Profits were up 73% in the quarter over the prior year.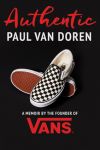 ANAHEIM, Calif. (BRAIN) — Paul Van Doren, who began selling Vans sneakers at a store in Anaheim, California, in 1966, died Thursday at age 90, the company announced. Vans shoes defined skate style and were the default BMX shoe from the sport's Old School days until today.
ALMELO, Netherlands (BRAIN) — Thieves stole hundreds of components and several carbon fiber mountain bike frames from one of Sensa Bikes' warehouses recently.

OLD FORT, N.C. (BRAIN) — Kitsbow is expanding cycling clothing sizing from XXS to XXXXL and offering a variety of lengths and fits in its made-to-order production facility in Western North Carolina.
WEST DES MOINES, Iowa (BRAIN) — Erik's Bike Board Ski is rebranding Rasmussen Bicycle Shop — better known as Rassy's — as an Erik's store and re-opening it in a new building next Friday.

BOULDER, Colo. (BRAIN) — Driven, a spinoff of CeramicSpeed that is developing a low-friction drivetrain for bikes, reached its $1 million goal for its equity crowdfunding campaign in just two days.
SAN MATEO, Calif. (BRAIN) — GoPro Inc. revenue grew 71% year-over-year in the first quarter buoyed by online sales that jumped 224% in the same period.

SCOTTS VALLEY, Calif. (BRAIN) — Fox Factory on Thursday announced its highest quarterly revenue in company history, driven in part by an 85.5% growth in its bicycle-product division.
NEW YORK (BRAIN) — Vista Outdoor's Action Sports group, which includes its bike helmet and accessory brands Bell, Giro, and Blackburn, recorded a 50% revenue growth in the most recent quarter, compared to a year earlier.

BOULDER, Colo. (BRAIN) — After nearly 15 years in Little Rock, Arkansas, Orbea is moving its U.S. offices and operations to Boulder this month.