If you like vintage bicycles and fabulous motor cars, you'll love this event. Classic Bicycles Auburn debuts on Sunday, August 28 at the prestigious Auburn Cord Duesenberg Museum. Show admission includes entry to the museum; the bicycle show will run from 9:00 am – 3:00 pm.
The new Classic Bicycles Auburn show will include a judged display of vintage lightweight bicycles. There will be sales of bikes and bicycle parts, with a variety of vendors in a swap-meet style setting. The display will feature vintage and custom racing bikes, touring bikes, antique bikes, and early vintage mountain bikes. Local bicycle builders will display creations that have gained worldwide acclaim.
In advance of the show on Friday August 26 and Saturday August 27, enthusiasts are invited to register for seminars discussing the history and present-day construction of high-performance lightweight steel bicycles. Richard Schwinn will deliver a presentation on Saturday 27th highlighting the amazing pre-war Schwinn Paramount Bicycles. At a banquet Saturday evening (registration open to the public), the museum's curator will discuss the Duesenberg brothers and their initial experiences building and racing bicycles.
"Many bike enthusiasts also have a passion for vintage automobiles," says Mike Kone, lead organizer of the new bicycle show. "We think showcasing these lovely machines at the gorgeous Auburn Cord Duesenberg Museum will create a perfect outing for anyone who appreciates fine craftsmanship and engineering."
Classic Bicycles Auburn is an independently organized event to promote vintage bicycles, with proceeds benefiting the Auburn Cord Duesenberg Museum.
The $16 admission price gets attendees into both the Sunday bicycle display/swap and the museum. Hours for the show are 9:00am – 3:00 pm on Sunday, August 28. The Auburn Cord Duesenberg Museum is located at 1600 Wayne Street, Auburn Indiana.
Date: August 26, 2022 to August 28, 2022
Image: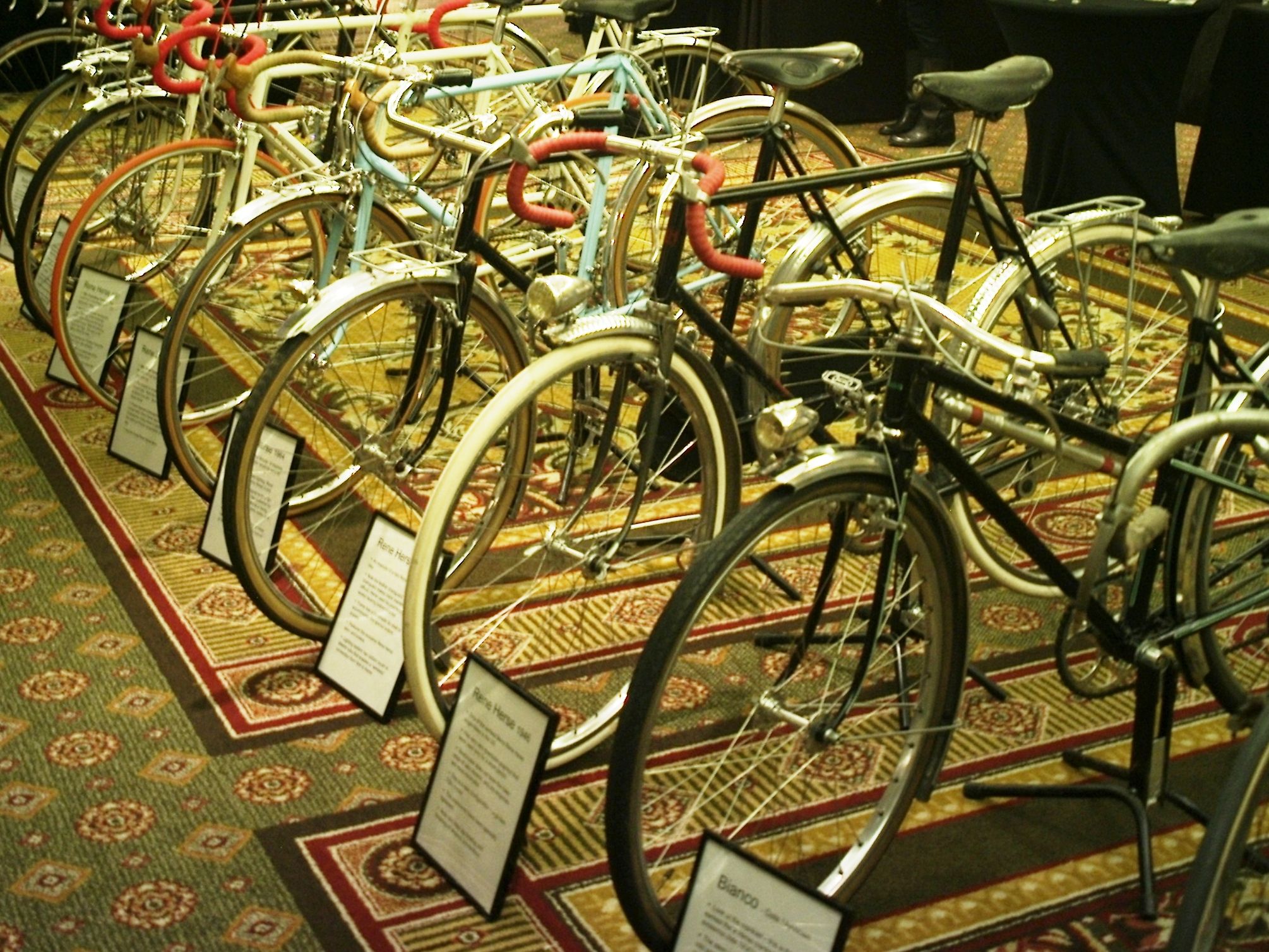 Event Location:
Auburn Cord Duesenberg Museum, Auburn, Indiana