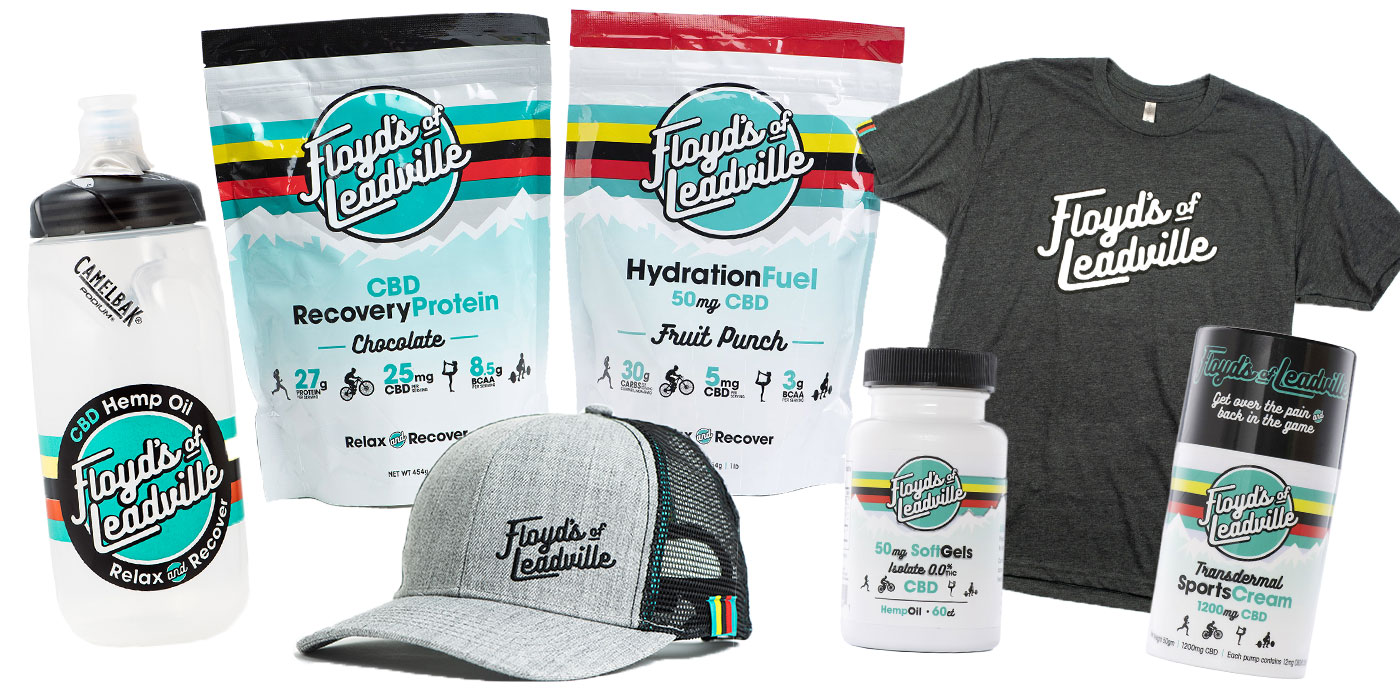 Floyd's has a driving passion to produce natural, safe and effective CBD products, sourced and manufactured in Colorado. From Hydration and Recovery Protein Mixes to gummie-style Gems, SoftGels, Balms and Creams and tinctures, Floyd's has a full lineup to meet every cycling customer's needs, in both multi-use and single-serve packaging options. Enter the giveaway and win a complete sample of Floyd's of Leadville legal CBD products worth an MSRP of $300:
(1) CBD Isolate Recovery Protein, Chocolate
(1) CBD Isolate Hydration Fuel, Fruit Punch
(1) Transdermal Isolate CBD Cream, 1200mg
(1) CBD Full Spectrum Softgel, 50mg
(1) CamelBak Hydration Bottle
(1) T-Shirt, Large
(1) Hat
Take the quick survey below and enter your email address below to be entered in the giveaway! The survey will be open from May 1, 2019 until May 8, 2019. Winners will be chosen May 10, 2019.