EAST DUNDEE, Ill. (BRAIN) —, a custom wheel builder, has released a new cyclocross-specific tubular rim. The carbon rim is optimized for 33mm tires and disc brakes, said Robert Curtis, the brand's owner.
"We've taken our frustrations with what was previously available, along with more than 10 years of experience in the pits, and created a rim that is 100% about CX racing," he said."Nearly every other CX wheel or rim on the market is just a cross-purposed road rim, but our new X is designed specifically for racing CX on tubular tires." 
The rim is designed for maximum contact with 33mm tires, the maximum tire width allowed by UCI. The company said that provides up to 60% more glue contact area than other popular wheels. The outer horn of the rim bed also has a wider and rounder profile to further eliminate pinch flats caused when the sidewall of the tire contacts the rim edges during a sharp impact.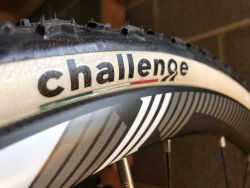 Wheelsets will be offered with Industry Nine hubs, Sapim spokes, and self-locking brass nipples for $1,799 MSRP. Rims also will be offered to wheel builders.
Interested established wheel builders can contact info@psimet.com for pricing and delivery. Rims are available now, with all wheels custom built to order and shipping as completed.
More information at psimet.com/shop/cyclocross-wheels/cyclocross-disc-brake-wheels/x-wheels.