MALLABIA, Spain (BRAIN) — Orbea is launching a new brand of high-end wheels that will be available for aftermarket and OE sales. The brand is called Oquo and will appear on Orbea bikes and will be offered for the aftermarket to Orbea dealers and others. There also will be an eventual consumer-direct program.
Orbea's public relations manager Jokin Diez said the Oquo name is related to the brand's mission to break the status quo. "We want to create the best wheels for the best bikes, without compromises. We take the O from Orbea and the Quo and you get ... " he said in an email to BRAIN. 
Diez said Orbea opened a wheel-building facility in the Basque Country a year and a half ago and has been assembling wheels for Orbea bikes since then.  
"That means that we have been training the workers for a long time on how to assemble the perfect wheel we are looking for. This year and a half has been the preparation, and now we have started assembling the Oquo wheels," he said. 
The wheels are built in Spain using Asian-made rims. 
The product lineup includes two model lines: Mountain Performance (MP) — for XC and Trail — and Mountain Control (MC) — for Trail and Enduro. There are two MC models: one with carbon rims and one with aluminum. There are three MP models: two carbon and one aluminum.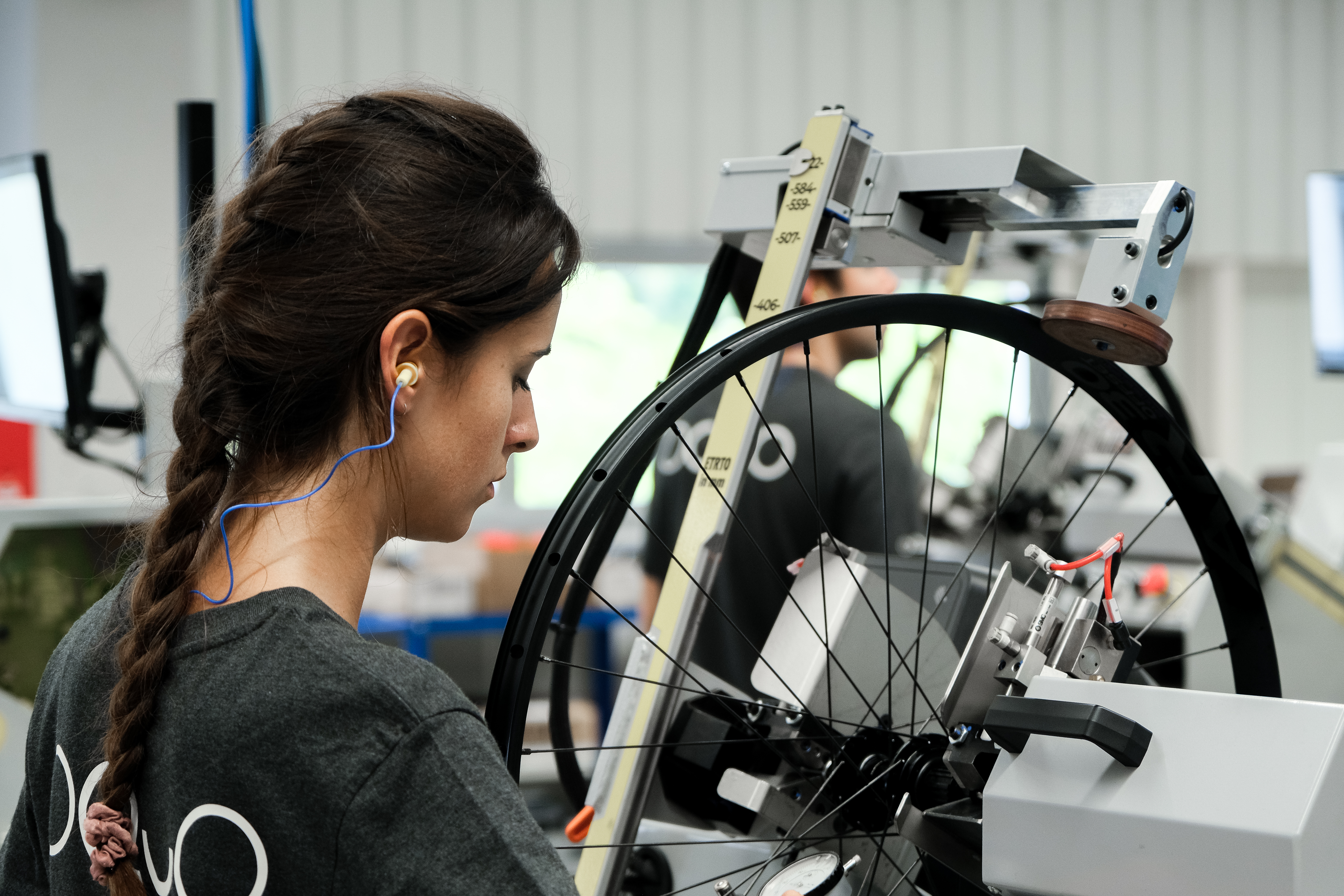 Retail prices range from 599 euros per set for the aluminum MP28 Pro model to 1,999 euros for the MP30LTD model, which is a 1,300-gram XC race wheel. The company hasn't set specific U.S. pricing yet. 
Wheels have hookless, asymmetric rims that are front- and rear-specific. The rims have reinforced angled spoke holes and wheels use Sapim j-bend spokes with locking-thread nipples. Wheels use DT Swiss hubs in varying models depending on the wheel price. 
The wheels have a 3-year warranty and there is an additional subsidized crash-replacement policy for carbon rim models. 
More information: oquowheels.com.