MONTEREY, CA (BRAIN) Wednesday April 18 2012 10:18 AM MT—Shimano is set to unveil a new budget gravity group, Zee, on Thursday at the Sea Otter Classic. It's priced low so freeride slope bikes can be accessibly priced but still have Shimano technology.
"Don't let the low price fool you. It's got everything Saint does: Ice Tech rotors, Shadow Plus rear derailleur, thick-walled single-ring crank, and it's 10-speed," said Dustin Brady, Shimano's marketing manager.
The group also includes four-piston disc brakes with Servo-Wave levers and hubs for gravity bikes with 20-millimeter front axles and 12-millimeter rear axles in 135-, 142- and 150-millimeter configurations.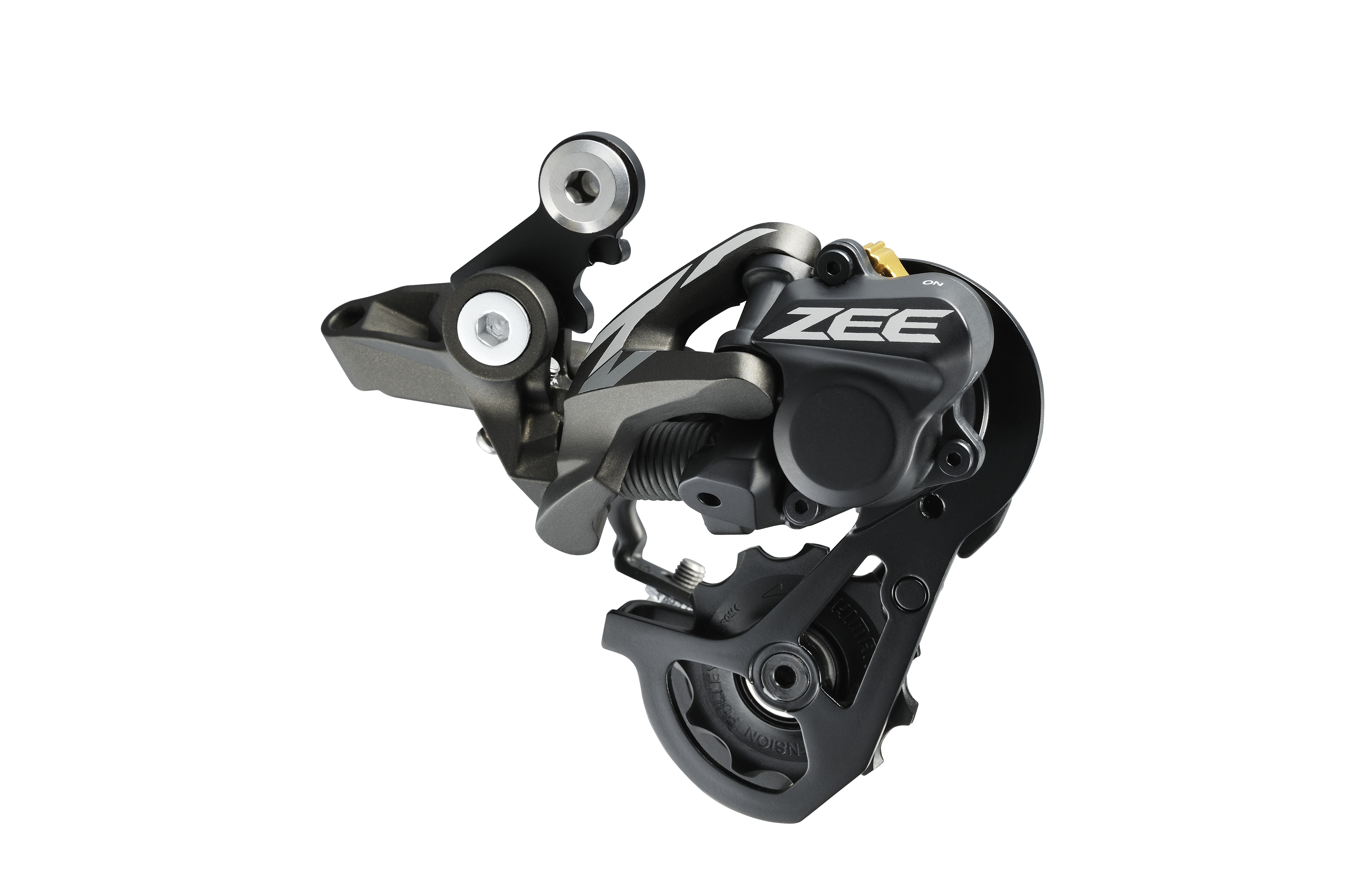 "We are showing an all-new 10-speed Saint group as well," said Brady. "By redesigning a few things, like its cranks and hubs, Saint is a much more durable group and it's quite a bit lighter."
The Shadow Plus rear derailleur gets a Saint-specific urethane bump stopper between the derailleur and the dropout to reduce impact noise, while the new Saint disc brake is upgraded with finned brake pads, self-insulating ceramic pistons and three-layer rotor construction,
Shimano will also show its new XT and SLX groups, with Ice Tech and Shadow Plus technologies trickling all the way down to the SLX level for 2013.
Sea Otter-goers can see it all starting Thursday at Booth 756.