Last year Chris King was just kicking around the idea of doing frames again. His exact words when he unveiled that classic Italian road-inspired gem of a frame at the Portland Handmade Show was, "I used to build frames many years ago, back in the late '70s and early '80s. This is kind of re-hatching of the frame project from back then." At the time, King wouldn't offer up any more details. A year later at the Indy Handmade Show King unveiled his new frames as Cielo. He'll offer a road and 'cross bike to start off with. What's cool is that King is selling these bikes exclusively through Portland's River City Bicycles, or online through Chris King.
"We're very honored," said River City's owner Dave Guettler about the Cielo partnership. This will make two handmade brands for River City. The retailer picked up Richard Schwinn's Waterford late last year, and so far that partnership has met with great success, he said.
So I guess that doesn't mean you have any intentions of turning into a concept store anytime soon? "No plans for that," Guettler said with a laugh.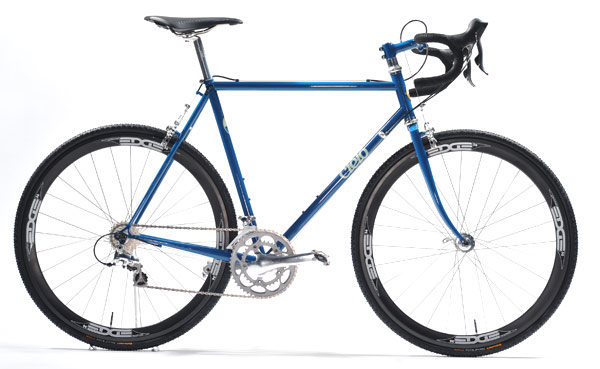 This is the Cielo Cross bike.