We ask about their off-season store projects.
BOULDER, Colo. (BRAIN) — Each month in Bicycle Retailer & Industry News, we ask a panel of retailers a new question, which we publish in the State of Retail feature in the magazine. Here's an introduction to our new panel for 2020.
For the January edition, we asked the new panel members to tell us about themselves and their business and share what they are doing to prepare for the 2020 season.
SEATTLE, WASHINGTON: Christiaan Bourdrez, owner Ride Bicycles
I've worked at and managed bicycle, snowboard, and ski shops for my whole life. After getting a degree in fine art in 1997, I opened Rainier Rides from 1999-2004. Ride Bicycles, which opened in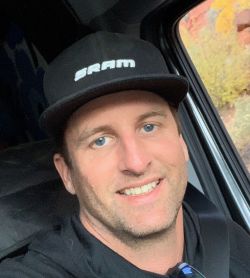 2010, is the second business I've created. We have a great team of six employees, and we focus on commuter, touring, adventure and recreational bikes. We sell mostly drop bar steel road bikes from Surly and All City and offer service, parts and accessories, as well as rentals.

I'm planning lots of preparation for 2020, including continuous refinement of work processes in the shop: scheduling task improvements, implementing POS software workflow process changes, cleaning up SKUs, pinpointing a one-, three-, and five-year web strategy, getting contracts to promote ambassadors and teams and attending training and trade shows. I am also creating a strategy and business plan and negotiating lease/buildout terms for my second location, just outside of Seattle.
BOISE, IDAHO: Diane Cutler, owner Spokey Joe's Bikes & Gear
My partner, Andy Zivinsky, and I opened our shop just over a year ago after nine years of owning Bryson City Bicycles in North Carolina. We're enjoying the experience of living in a much larger and more bike-friendly community. Staying true to our roots, we carry mountain bikes but also supply the demand for commuters and recreational riders by stocking pavement, gravel, cruiser and electric bikes. Right now, it's just the two of us running the operation, but I expect that will change very soon!
The recent milestone of completing our first year in a new market has provided us with a valuable baseline for planning. Armed with tangible information about seasonality and customer needs, we'll utilize the slower days to plan for the year ahead, focusing on products and bike categories that work for our market. We're also refining our marketing strategy and identifying community partners. And, if we're really ambitious, we might refinish the floor.
CHICAGO: Justyna Frank, co-owner Cosmic Bikes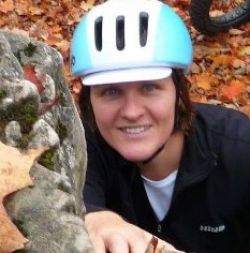 I've been a bicycle retailer for 25 years, but Cosmic Bikes, on Chicago's northwest side, is just over 3 years old. I run the business with my husband, son and three mechanics who remained with us when we closed our previous shop. We've all been together for well over 10 years. Our roots run deep in biking for transportation, and we also specialize in high-quality repairs and unique niche products, including Brompton folders and cargo bikes and recumbents.
Heading into 2020, we're closely examining our product mix and plotting a way toward more personalized and consultative way of doing business. While we are a neighborhood shop, we find that our most rewarding interactions come from customers who value our expertise and are willing to spend both time and money to dial in a specific solution for their needs. We want to develop a process to encourage and promote such transactions.
FULLERTON, CALIFORNIA: Mike Franze, owner Fullerton Bicycles and Buena Park Bicycles
I have been in love with riding bikes since I was a little kid and started BMX racing. In 2003, I bought Fullerton Bikes, which just celebrated its 50th year in business. In 2005, I bought Buena Park Bikes, which is coming up on its 75th anniversary soon. I have 16 employees, eight of whom are full-time. We sell Giant, Santa Cruz, Ibis, Electra, Haro, and SE. E-bikes are a good part of our business, and we seem to do well with mountain bike and road.
In the off-season, which is short in SoCal, I'll be working on teaching our employees new programs, more social media and email marketing, and looking at events for 2020. I will also be taking a good look on how we can grow e-bike sales and do a better job with them, and we're always working on being more organized and having a better and cleaner shop.

HOUSTON: Tad Hughes, owner Tad Hughes Custom Fit Studio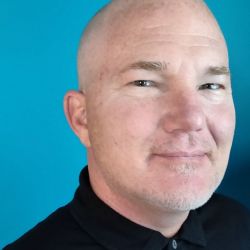 I have 30-plus years of experience working in bicycle retail and for domestic and international bike manufacturers. For over a decade, I've operated a brick-and-mortar bike fitting studio. Shops outsource their fitting needs to me, and I, in turn, refer sales and service to them whenever possible. In a typical year, I fit 700-1,000 clients and my services range from pre-purchase consultation to post-surgery accommodation/remediation, and custom orthotics.
My season is fast approaching, so I will meet with my network LBS partners and physically validate geometry on any new models whenever possible. I will also create a master schedule for the upcoming year of races and rides and then use that schedule to market to participants within the training "window" of their upcoming event(s). I also plan to create a tutorial of services and nomenclature for DTC clients, explaining limits and gaps in the fit process.
BOULDER, COLORADO: Brad James, owner Sports Garage Cycling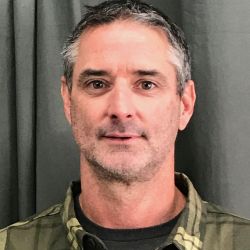 Sports Garage is now a 25-year-old business, and I am going into my fifth year of ownership. We focus on the dirt, with 58 mountain bike demos from Pivot, Yeti, Santa Cruz, and Rocky Mountain. We also have 14 gravel bike demos from Parlee, OPEN Cycle, Pivot, and Santa Cruz. Sports Garage has a full-time staff of eight and a part-time staff of two employees. 
My winter 2020 projects consist of working on spring orders, and this season we are doing several remodel projects, such as installing new fixtures and lighting, and painting the floor. Also, our service department is getting painted from head to toe, and we will be installing new rubber flooring. 
BROOKLYN, NEW YORK: Joseph Nocella, owner 718 Cyclery and Outdoors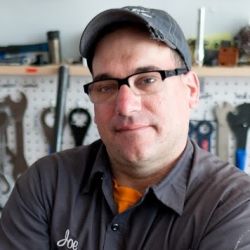 718 Cyclery and Outdoors is a small bike shop in South Slope, Brooklyn, which was founded in 2008. Our mission has always been to work collaboratively with our customers. 718 Cyclery and Outdoors focuses on outdoor gear, adventure bikes, workshops and classes, adventures and gear rental. We believe in diversity and inclusion, and we seek to interact with partners who share these beliefs.
Our shop is actually moving to a new location, and our first day in the new space will be on the first day of the new decade. Over the winter, we will be looking to expand our workshop and class offerings to a live broadcast format. Also, we will spend spend December and January nailing down our Tour and Micro-Tour schedules for the upcoming season.
SAN DIEGO: Mike Olson, owner Trek Superstore and Bike Gallery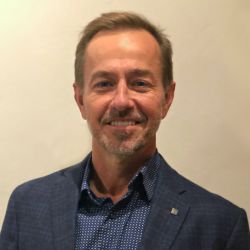 I've been in the bike industry for 30 years, and I currently operate two companies: Trek Superstore, a 16-year-old business and one of the original "Trek Concept Stores" with five locations in San Diego; and Bike Gallery, a 40-year-old shop in Albuquerque, New Mexico, that I've owned for seven years. Both companies sell mostly Trek products, and together we are Trek's largest retailer. It is hard for me to believe that we have about 150 team members working at the six locations!
In the off-season each year, we hold a Manager Camp to celebrate our wins from the previous year and form our goals and action plans for the next year. We include our store managers and a number of other leaders and influencers. This year, 20 attendees are meeting at three rented beach houses in Mexico. We'll have two full, uninterrupted days to celebrate and plan our strategy for world domination in 2020. The best part about this is that it's the team deciding what we should do, not me telling them. 
CHICO, CALIFORNIA: Kate Sage, bicycle technician PerformanceBike.com/Nashbar.com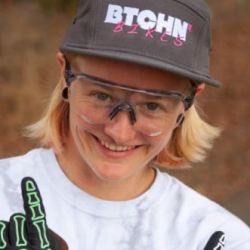 I've been working in the cycling industry for over a decade in both Canada and the United States. Last year, I saw an opportunity to make an impact in a growing business at AMain.com, which is a family-owned retailer headquartered in Northern California. In addition to multiple websites, including Performancebicycle.com and Nashbar.com, we operate a brick-and-mortar bike shop in Chico.
We aim to offer the best mix of cycling products and expert advice through an inclusive and accessible online platform. We are also working with IBDs to help them adapt and be profitable in an ever-changing marketplace.
During our off-season, we focus on improving our quality of customer service. Making sure our customer service staff is properly trained on the latest bicycle technology and trends is a top priority. We also look back and assess the previous year to see what worked and what didn't, so that we can continue to improve in 2020.