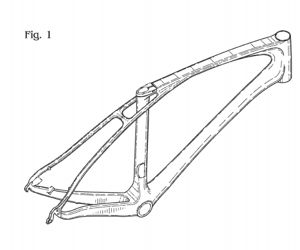 SAN JOSE, CA (BRAIN) — Jury selection starts Wednesday in Specialized's lawsuit against Volagi over the start-up brand's carbon bikes.
Specialized is charging that Volagi's co-founders, both former Specialized designers, stole aspects of their company's bike design from their former employer.
Robert Choi and Barley Forsman left Specialized in April 2010 and launched Volagi at the Interbike show in Las Vegas in September that year. The Volagi line features carbon road bikes with disc brakes and distinctive "long-bow" seatstays designed to absorb road shock. Specialized filed suit against the company in October that year.
The pair recently received a design patent on the seatstay design.
After several preliminary hearings and three requests for preliminary injunction, the case will finally go to trial this week, Choi told Bicycle Retailer.
"I can't believe it got this far," said Choi. "We didn't do anything wrong, we didn't steal anything," Choi said.
Choi said he and Forsman developed the Volagi bikes on their own time and that neither were involved with bike design at Specialized. Choi and Forsman, who also worked together at CamelBak before joining Specialized, have about 40 patents between them, including patents used on products sold by CamelBak and Easton-Bell. Choi's first patent was for the VistaLite blinking LED taillight.
A Specialized's spokesman said the company does not comment on on-going litigation.
—Steve Frothingham
sfrothingham@bicycleretailer.com