Eurobike wrapped up this past weekend with a record-setting 39,152 trade visitors—a 6 percent increase over last year—21,000 consumer visits and 1,556 journalists from 36 countries. Here are shots of product and people from the five-day trade show in Friedrichshafen: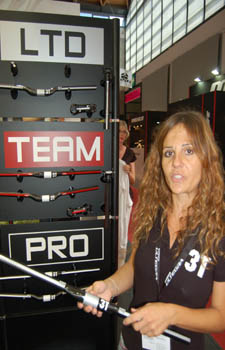 Italian component manufacturer 3T expanded into the mountain bike category with a line of bars, stems, and seat posts. The components are broken into three levels: the top-of-the line Limited made from high modulus carbon fiber; the Team, which also uses carbon fiber; and the Pro made from aluminum.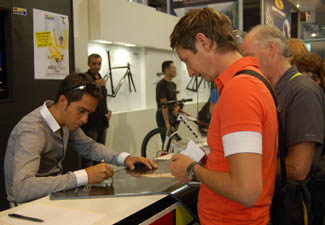 2009 Tour de France winner Alberto Contador drew a steady line of autograph-seekers at the Look booth.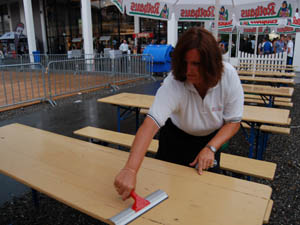 The weather turned stormy just as the first day of the indoor show wrapped up, a minor setback for plans to swap stories at the beer garden. Nothing a quick squeegee couldn't fix!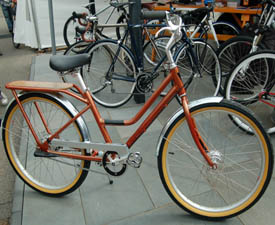 U.K. brand Charge introduced the Lazy Susan women's commuter bike at the show. The bike comes with a Sturmey Archer 3-speed internal hub, cro mo fork, integrated rack, sweep bars and mud guards. The Lazy Susan and its men's counterpart, the Steamer, are available in the U.S. through BTI.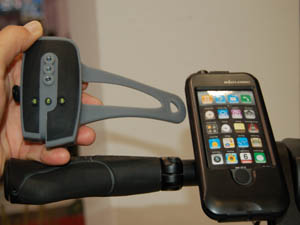 Dahon's new FreeCharge uses energy generated by pedaling to charge an iPhone or iTouch. The energy is stored in a small battery that straps onto the bike, and charges the phone, which mounts onto the handlebars. The FreeCharge will be sold under Dahon's after market components brand, BioLogic.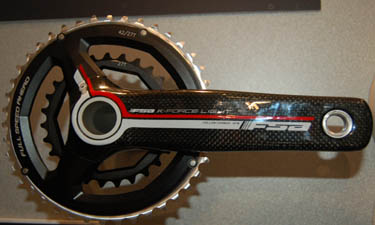 FSA's new K-Force Light 386 Megaexo crankset with monocoque composite crank arm, integrated Cromoly steel spindle and ceramic MegExo bearing.
Gary Fisher prepares to chow down on pig knuckle during a lunch break at the show.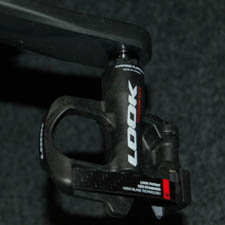 Look's new Blade pedal replaces the traditional spring with a carbon blade, reducing the pedal's weight by 10 percent. Each pedal weighs less than 95 grams. Retail is 269 euros and will be available in January.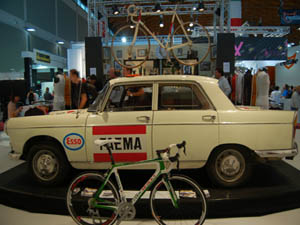 The team car at the center of the Eddy Merckx booth caught plenty of attention from passers-by, as did the man himself. Merckx was at Eurobike to launch his 2010 line, and will attend Interbike later this month.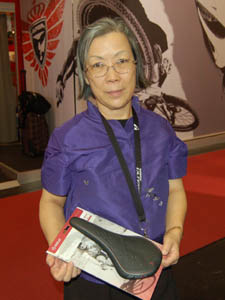 Velo's general manager Stella Yu displays a new women's saddle at the Velo booth on Friday.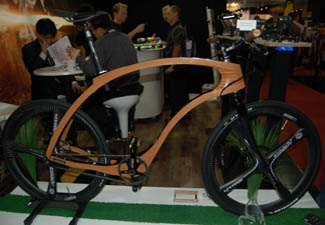 The unique design of the Waldmeister bike, handmade in Germany with 100 thin wooden layers, caused a few show-goers to stop for a closer look.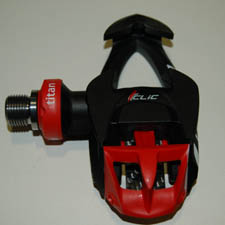 Look is not the only pedal manufacturer switching to a carbon blade. Time also introduced a new pedal, called iClic, that uses a patented flexible carbon strip instead of the traditional spring. The iClic also has a patented pre-opening automatic engagement. A pair weighs 179 grams.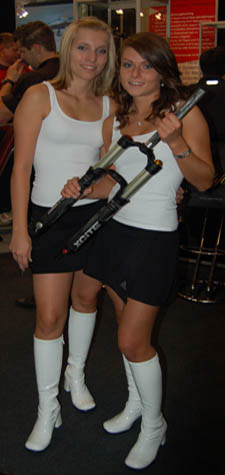 The ladies from XCite know how to draw attention to the company's new fork.