RockShox offers its first inverted fork and creates a beefy new front hub attachment system.
CHICAGO (BRAIN) — SRAM on Tuesday released details of a new inverted RockShox fork intended for cross-country racers and three new SRAM-branded mountain bike wheels aimed at the same market.
The new RS-1 fork (not to be confused with RockShox' original RS-1 from the 1980s) is the first inverted design in RockShox's 25-year history and features an "ultra-efficient lockout and quite possibly the world's lightest air spring." The damping is designed for cross-country racing; RockShox says a key advantage of the inverted design is that the seals are constantly bathed in oil, for better response to small hits that cause fatigue in XC races.
The fork, available in June, will be available only in 29er size. It has a tapered carbon steerer and weighs 1,666 grams (3.67 pounds). It will retail for $1,865 and be available with 80, 100 or 120 millimeters of travel and two fork offset options.
The fork also features something RockShox calls "Predictive Steering," which mates a solid oversized axle called the Torque Tube with the 15-millimeter Maxle Ultimate attachment system. The 110-millimeter axle design minimizes fork leg twisting with minimal weight gain.
Matching Predictive Steering front hubs will be available separately (in 28- or 32-hole versions, retail: $238) and as an option with SRAM's new Rise XX, Rise 60 and Roam 50 wheels.
The wheels: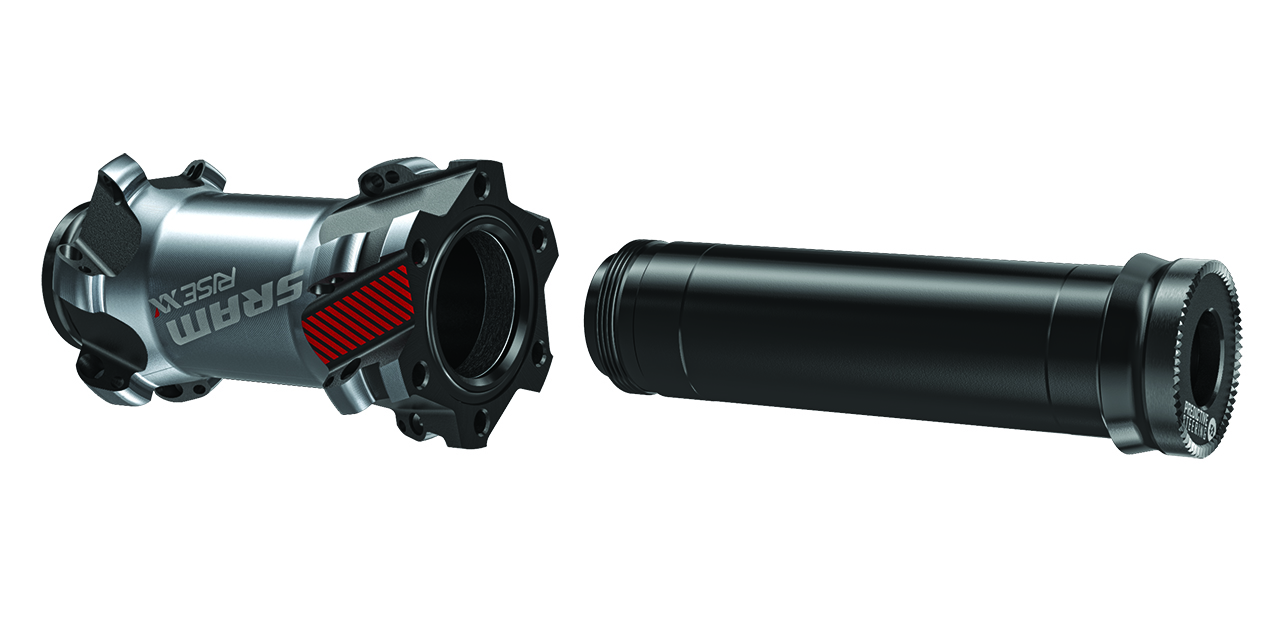 The Rise XX tubular weighs just 1,285 grams in its lightest configuration. It features a new Double Time ratchet mechanics and ceramic bearings and will be available with XD or 10-speed driver bodies. The Rise XX wheels will retail for between $1,300 and $1,520 per wheel, depending on configuration.
The Rise 60 is a standard clincher design that weighs 1,490 grams per pair in the lightest configuration and will retail for $1,000 per  wheel. The Rise 60 rim material is described as carbon fiber and HS Resin. It has standard cartridge bearings, stainless steel J-bend spokes and will be available with a 10-speed or XD driver body. It has a three-pawl ratchet system (not the Double Time system on the Rise XX).
The Roam 50 is a UST Tubeless wheel with aluminum rims, weighing 1,610 grams per set. It will retail for $527 per wheel.
Both Rise wheels and the Roam 50 are available in 29er size only. All three rear hubs can be switched from 135 QR to 142 throug-axle via the new Side Swap tool-less axle switching feature. Up front, the standard 100-millimeter axles can be converted between 9-millimeter QR, OS QR or 15-millimeter through-axle via the same system.