OLD FORT, N.C. (BRAIN) — Kitsbow Cycling Apparel told its employees after moving from California that job duties constantly would evolve to reflect an ever-changing product line.
Three months and one pandemic later, have they ever.
On Thursday, Kitsbow made plans to make personal protective equipment to help first-responders and medical staff deal with COVID-19. Instead of jerseys and shorts, Kitsbow is now fabricating face shields and face masks.
"We never expected to make PPE, but there are a lot of things that none of us ever expected about the current state of affairs," CEO David Billstrom told BRAIN. "I'm proud of how resilient and flexible our crew is."
They aren't alone. Other cycling manufacturers are hearing the call during extraordinary times. Industry Nine, located nearby in Asheville, is making its dozens of CNC machines available to fabricate ventilator components and personal protective equipment.
"We're reaching out to our contact network to find ways to support these industries in need," the company wrote in a Facebook post. "But we're now calling on our dedicated followers to help us connect with other manufacturers or supplies."
Santini, an Italian cycling clothing company, said it will begin face mask production on Monday. With headquarters in Lallio in northern Italy, Santini is in an area hard hit by COVID-19. It will work together with local textile company Sitip.
Orucase, a San Diego manufacturer of cycling travel bags and accessories, also has started producing face masks.
"With our vast experience in producing sewn products, we asked ourselves what we could do to help out in these trying times," said Issac Howe, Orucase co-founder in a news release. "We have teamed up with our production partner in Mexico and are completely retooling our lines to meet this need. We are ready to roll out both consumer-focused face masks as well as medical-grade masks to help out front-line medical workers both in the USA and Mexico."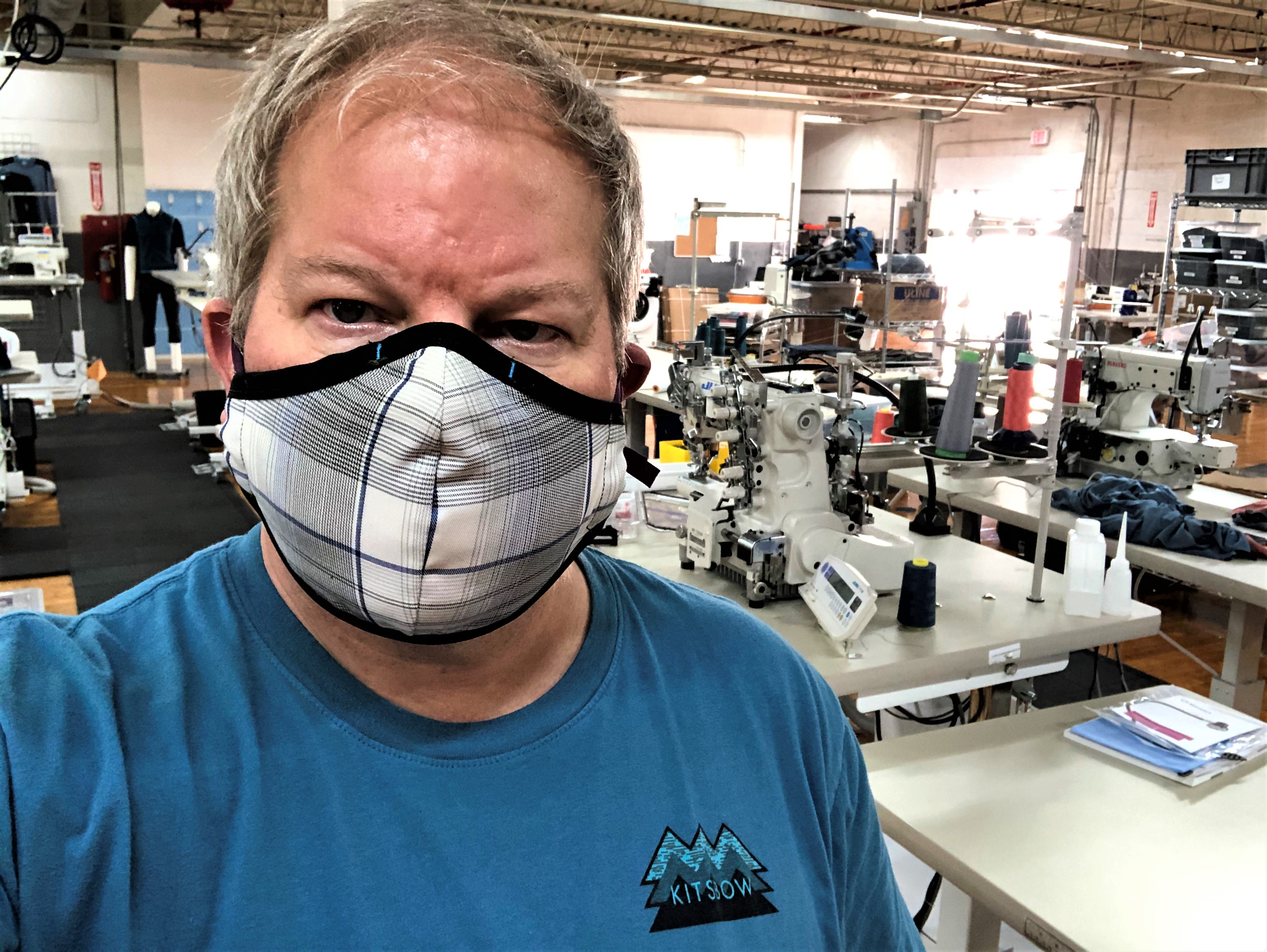 Orucase is prepared to begin shipping immediately and has the capacity to make 500,000 a week, according to the news release.
Vermarc, a Belgian cycling clothing manufacturer, announced last week it was switching to face mask production, distributing to Belgian police stations and retirement homes.
Kitsbow will pause its cycling clothing production to produce its protective equipment. "I think everyone knows what is important now, and that this situation is far bigger than any of us," Billstrom said.
Kitsbow's involvement began when founder Zander Nosler, a Stanford University graduate, received a face shield design through a connection from the Stanford Design School alumni. Billstrom, a former EMT and firefighter, said he contacted his local first-responder colleagues.
"Three agencies immediately said to send us as much as you can," Billstrom said.
By Thursday afternoon, Kitsbow altered the face shield design some, ordered materials, and manufacturing began Friday. "Although it is a simple design, to make it at scale, you need a computer-controlled fabric cutter for the foam headband, computer-controlled laser cutter for the shield material, and dedicated careful makers," Billstrom said. "We had all three, and the crew came in on Saturday. I posted the (Facebook) photos of the team, and, pow, we are at 26,000 units ordered and climbing."
The first shipments will leave Kitsbow on Monday.
Billstrom said Kitsbow is selling the face shields and masks at near its cost to primarily North Carolina first responders and medical staff but also around the country.