PORT WASHINGTON, N.Y. (BRAIN) — Alfred Todrys, who launched the company that became Todson, died this month at his home here. He was 97.
First known as Otto Todrys & Son, the company was a mainstay in the industry for the second half of the 20th century; in this century, Alfred's son and grandson continue to work in the business now known best for its Topeak accessories brand.
Alfred Todrys was born on July 9, 1924. He emigrated from Vienna, Austria, in 1938, when he was 13, after the Nazis occupied the country. He came to America with his father, mother Irene and 15-year-old sister Elaine. His other relatives were lost in the Holocaust.
Otto had been in the bike business in Austria before the war, so after Alfred returned from serving in the Pacific theater in the Navy, father and son opened a warehouse in Manhattan and started importing products from a network of French suppliers including Huret, Sedis, Maillard, Rigida, and Zefal. They sold to U.S. manufacturers including Schwinn, Huffy, Murray Ohio, Ross, Trek, Cannondale and others. They also sold to a network of distributors. 
Alfred took over the business in 1954 after his father's death.
Alfred, who was often called "Fred," had married Neal's mother, Doris, in 1949 in New York. They were married for 40 years until Doris' death. He later remarried to Lane and his second marriage lasted 25 years until Lane passed away in 2017.
Neal joined the company in 1981. As U.S. bike factories closed, Todson's OE business went away. Neal led the company as it evolved with the industry and found new suppliers and established Topeak. 
"I will be always grateful for his ability to let go and allow me to take the business in a direction without pestering me! He taught me about the importance of integrity, honesty and class," Neal said. "He truly represented the greatest generation."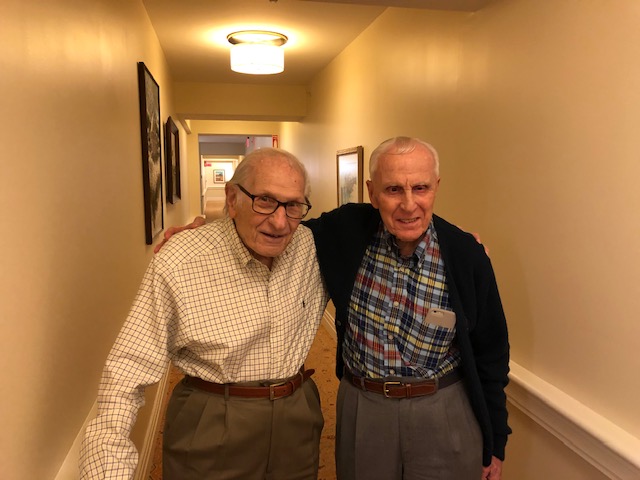 Alfred retired in 1998 when the company moved from Long Island to Massachusetts.
In 2015, he moved into an independent senior living home on Long Island, where he lived across the hall from fellow industry veteran Harry Manko. Besides their industry connections, the old friends and tennis partners shared similar experiences of emigration from Europe at the same time.
He loved opera, ballet, classical music, playing tennis and watching New York sports.
Besides Neal, Alfred leaves another son, Steve, and Neal's son Drew, a fourth-generation Todrys who works for Todson in e-commerce management.
Industry memories
Arnold Kamler, the chairman and CEO of Kent International, remembers buying Wagner hubs from Todrys in the 1970s when Kamler's first job at Kent was buying replacement parts for its bikes.
"Over the years we became friendly and my wife and I would meet Fred and his wife in New York City for dinner. And my funniest recollection is that on one of these occasions, we were both wearing the exact same suit (that) we both, it turned out, bought from Bloomingdales.
"Through his son Neal I was able to keep in touch. He was a really fine gentleman and I will miss him," Kamler said.
Hank Krause, the president and CEO of Finish Line Technologies, met Alfred in 1990 soon after Krause founded his company. 
"I found him to be exceptionally friendly and happy to share his many years of experience and insights with me," Krause said. 
"It was clear to me that he was comfortable handing off the family business to his son Neal, who of course has done a great job running and growing it over these many ensuing years. Although Mr. Todrys never talked about his life's journey, Neal would do so from time to time. This only made me admire him even more," Krause said.
John Georger, the vice president of sales for Univega USA, said, "Mr. Todrys was a throwback to the glory years of the bicycle business. A true, honorable gentleman to do business with."
Georger comes from one of the legendary bike industry families himself: the Georgers have been in the business since 1889. And the Georger-Todrys relationship spans generations.
"My uncle (Bob Georger) used to say that Mr. Todrys helped save our distribution business (Howard W. Georger Co.)," Georger said.
The Georger company was one of the last Schwinn distributors to be cut off after an anti-trust decision forced Schwinn to go dealer direct.
"Suddenly, we didn't have bikes to sell. Mr. Todrys was importing Elvish and Fontan bicycles from France and offered them to my uncle so we could support our customers while we developed our network of parts to sell to dealers," Georger said.
While John Georger's uncle Bob worked with Alfred Todrys, John later worked closely with Neal to import Zefal and Christophe products.
"Throughout all of those years Mr. Todrys was the stoic man behind the scenes, always willing to share an opinion if asked, but watching Neal do his thing," Georger said. "Always a pleasure to do business with the Todrys family."