A version of this feature ran in the June issue of BRAIN.
BOULDER, Colo. (BRAIN) — For our June magazine edition, we asked our State of Retail panel members: How does this year to date compare to 2021 in terms of category sales and profitability? How do you expect sales and profits to evolve throughout this year?
CINCINNATI: David Bordewisch, manager Biowheels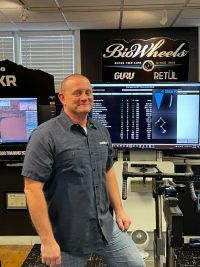 The lack of available road, triathlon, and gravel bikes in the $5,000-$15,000 price range is challenging. Hopefully, these cyclists will stay engaged instead of switching to powersports or golf. Our hottest category is road bikes that sell between $4,500-$6,500; although, road is down appreciably in gross dollars due to supply shortages. Triathlon bike sales are up but also limited by supply. There is strong interest above $6,000.
In 2021, parts availability resulted in the loss of sales during fitting. With parts supply being better than last year, fitting and service continue to have the best profit margins. We're averaging above $350 on service tickets and our service category dollars are equal to 2021. We're additionally spending more money with fewer vendors, and that allows for greater margins. Better forecasting from key suppliers has been a huge help. We are continuing our "no-discounting" policy and pricing at or above MSRP, which keeps our profits up. Sales and profits appear to be steady for 2022. Gross sales are closing in on last year. With profitability up, we see a good year ahead.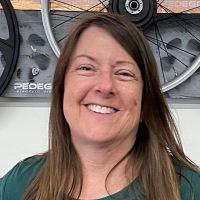 Bikes have historically been at least 70% of our dollar volume of sales, which remains true to this date. Sales were lower in Q1 in comparison to 2021 which was, let's admit, an incredibly bountiful period of time. Bike sales are still higher than in Q1 of 2019, and while service is our most profitable department, it doesn't contribute too much to the bottom line in terms of dollars. We are seeing a slowdown in the service department in comparison to 2020 and 2021 — and these are years that really need to have an asterisk in the record books.
I think our 2022 profitability will be lower as our cost of goods sold and overhead continues to rise. For example, our insurance rates have skyrocketed due to fires, and shipping costs are exponentially higher in 2022. Sales have been slow in the first part of this year, possibly because people are starting to spend their discretionary dollars on things they couldn't do during the pandemic. We are optimistic that we'll lose fewer sales to bargain hunters because we're noticing that online sellers are also having to raise their prices.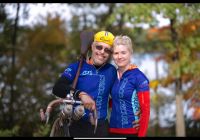 As people continue to have challenges finding affordable new bikes, they are shifting to good and reliable used ones. In 2022, we're noticing that more and more restorations are coming in, and they are bicycles that have lots of sentimental meaning to our customers. People whose parents or grandparents passed away due COVID are clearing their places and finding treasures that they want to preserve. The most profitable category for us here is labor, which is the same as in 2021. As the word gets out about our living museum and restoration services, we are expecting much more volume to come in this year.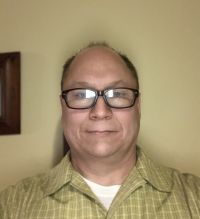 This year, our best selling bike category has been mountain bikes. Our best selling non-bike category has been repair parts, such as tires, tubes, brake pads, etc. This follows in line with our 2021 results.
Our most profitable dollars so far in 2022 have come from our e-bike sales. Our most profitable margins have come from our repair parts sales. Pre-pandemic, the profit dollars were more in the road and hybrid categories, and the profit margin was higher in the accessories category.
2022 presents an opportunity for brick-and-mortar bike shops to find themselves in regards to direct-to-consumer channels. As an IBD, I am neutral as to the future for the traditional markets for the bicycle industry. However, as a 52-year-old man, I still see that I have a lot of working years ahead of me.
FOLSOM, Calif.: Erin Gorrell, owner Folsom Bike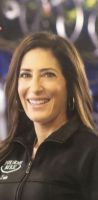 The products that we are still selling the most in 2022 are bikes. Bikes still count for 72% of our overall sales. Units are down, but our average bike price is up. E-bikes, in particular, continue to trend upward for us, even over prior years. Tuneups tend to be strongest in the labor categories, which include purchases of cables, housing, brake pads, chains, and cassettes. While we are down a bit from 2021 at this point, we are still exponentially above prior to the bike boom.
Our most profitable categories so far in 2022 are bikes, parts and labor. Parts and labor have the most margin, but bikes have the most profit dollars. These have remained consistent pre- and post-pandemic. I expect sales and profits to be down from 2021, but overall, it's still an extremely busy and successful year that is well above pre-pandemic times.
PORTLAND, Ore.: Tom Martin, sole proprietor TomCat Bikes
Service will always be the most profitable category in my shop. Lately, I've been doing a lot of resurrections: restoration level work to people's beloved bikes. They have either been handed down to younger generations or are a daily rider for 30, 40, or 50 years. New product inventories seem a little looser, as frame up-builds with mid-high-end parts are increasing. If I can't find a part, the customer supplies it, like a 12-speed chain. Or a super esoteric thru-axle dynamo hub that no distributor in their right mind would have 30 just hanging out on the shelf. I expect sales of used bikes to increase through spring and summer. Inflation, fuel, and shipping costs will eat into the overall cost of doing business and erode profits.
BENTONVILLE, Ark.: Jannie Fitzgerald, co-founder of Buddy Pegs Family Ride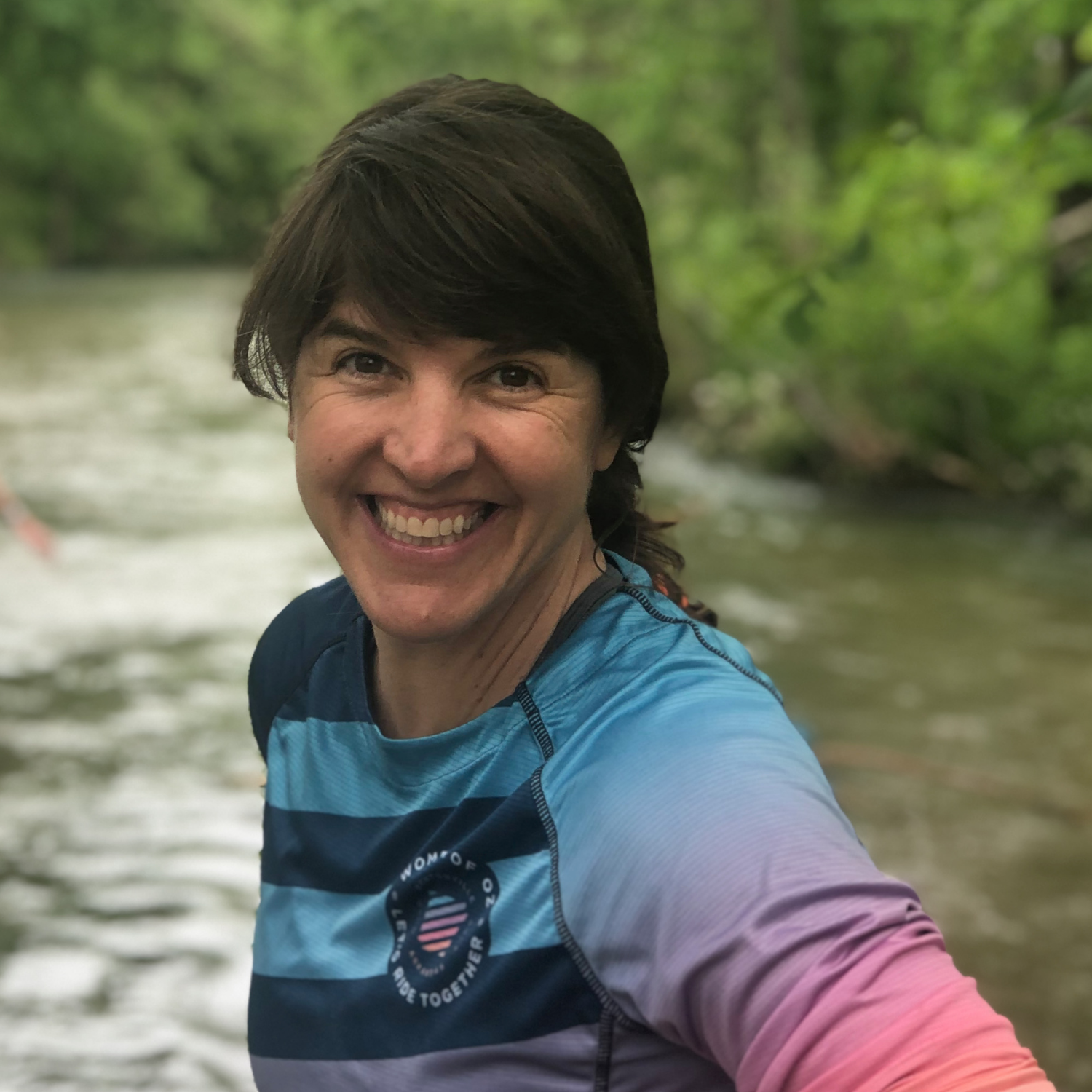 We're a kids and family shop that sells bikes and accessories, and we also provide bicycle classes and programming for kiddos ages 2-10. The programming category is our top seller above all. Our most popular product categories for 2021 and 2022 so far are 20-inch and 24-inch bikes. In 2022-2023, we are expanding programming into surrounding regions, and with that, we will also produce more bike and accessory (helmet and gloves) sales with the kids in our programs. 
Our programming category is our most profitable at this time. As the supply chain is still unreliable, we have focused heavily on our programming because it is something we can actually control. The margins on our helmets and some other kids accessories are pretty high, so we do well there. We are also getting good margins for the kids' bikes we are stocking, so that has helped with the bottom line. If we can stay supplied by our vendors, we expect a steady increase in these categories.
HATTIESBURG, Miss.: Jenny Moore, co-owner/manager Moore's Bicycle Shop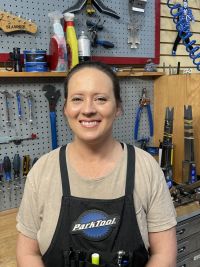 We're selling more and more used bikes as the prices of entry-level new bikes continue to increase. Our average used bike retail price for 2022 is $310. With rising gas prices, we are seeing more customers turning to bikes as a form of transportation. We stocked up on commuter items, such as lights, locks, mirrors, baskets, cargo racks, and bags. We also have a comfortable number of bicycles in stock to accommodate those hoping to save gas or ride for physical fitness and/or mental health.
In 2022, we've sold more electric bikes than we have in prior years combined. Following other dealers' increasing e-bike sales over the last few years, we finally took the risk and stocked a wide selection of e-bikes. The accessory add-ons of these e-bike sales have not disappointed. With our rails-to-trails bicycle path running parallel with the main stretch of town, customers are realizing they can safely travel by bike.
CHAMPLIN, Minn.: Pam Sayler, owner Trailhead Cycling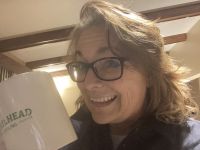 Gravel and electric bicycle sales have risen to the top. Gravel in numbers, electric in dollars. The difference we see compared to last year is in family bikes. Last year, we all were turning family bikes faster than we could build them. With multiple price increases, those bikes are pushing the limit of what a family will spend. We're working to present trade-ins, used bikes, service and warranty with new bikes to drive home the value of a bike shop bike — with the goal to keep families from shopping at department stores or online for those entry level bikes.
 Accessories remain our highest margin. Every year, we see more customers purchasing bikes in-store, and accessories online. Offering in-store "New Bike Day" discounts and taking the time to discuss and demonstrate accessories is working to keep those sales in-store, but it's an ongoing battle.