Velo general manager Stella Yu knows how to draw a crowd. The night before the Taipei Cycle Show opened, Yu threw a birthday bash to celebrate Velo's 30 years in business. The raucous party, cosponsored by Wellgo and Prologo, included more than 300 customers to whom the brands supply saddles and pedals. Following a product presentation, guests were treated to a traditional Taiwanese dinner and entertainment.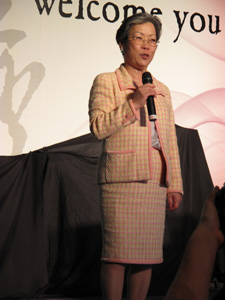 The first lady of Taiwan's bicycle industry, Stella Yu commands attention and respect in the global bicycle industry, even when she chooses to say little. "God gave me throat for drink, not talk," she said.
Raleigh's Steve Meineke and Chris Speyer were among the many bike manufacturers who came to celebrate Velo's 30 years of making saddles.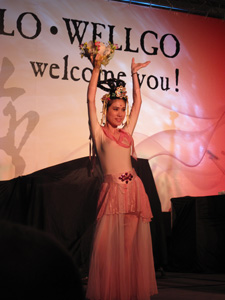 The DunHuang Classic Dance Group, a traditional artistic dance troupe, opened the evening with beautiful dances showing Taiwan's cultural heritage.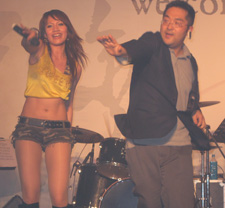 From old school to new school: a modern dance group got the party started in the Hyatt Grand ballroom and invited guests on stage to show their dance moves.