Company says it 'will not tolerate' public charges of thievery.
KAOHSIUNG, Taiwan (BRAIN) — Pinarello has responded to public claims that its newest road frame, introduced this week, infringes on patents owned by Velocite related to a concave downtube, intended to smooth airflow over waterbottles.
Pinarello says its lawyers have responded to Velocite, a Taiwanese manufacturer, and are now waiting for more information on exactly which products are alleged to infringe and why.
"Providing this information is not ancillary but mandatory when an infringement is alleged," the Italian company said in a response provided to BRAIN on Thursday morning. "Cicli Pinarello SpA, as a leading company in the cycling sector, obviously takes intellectual property issues with the utmost seriousness, Pinarello itself being a patent holder."
But Pinarello objected to the public nature of the charges from Velocite's owner, Victor Major, who made a blog post about his complaints on Tuesday, the day that Pinarello went public with its new Dogma F10 frame, which has the downtube design.
"Although Pinarello can understand that his behavior may procure Mr. Major a rise in his notoriety, that same behavior is deeply unfair, since Mr. Major himself is perfectly aware that he chose not to discuss the issue with Pinarello," the company said.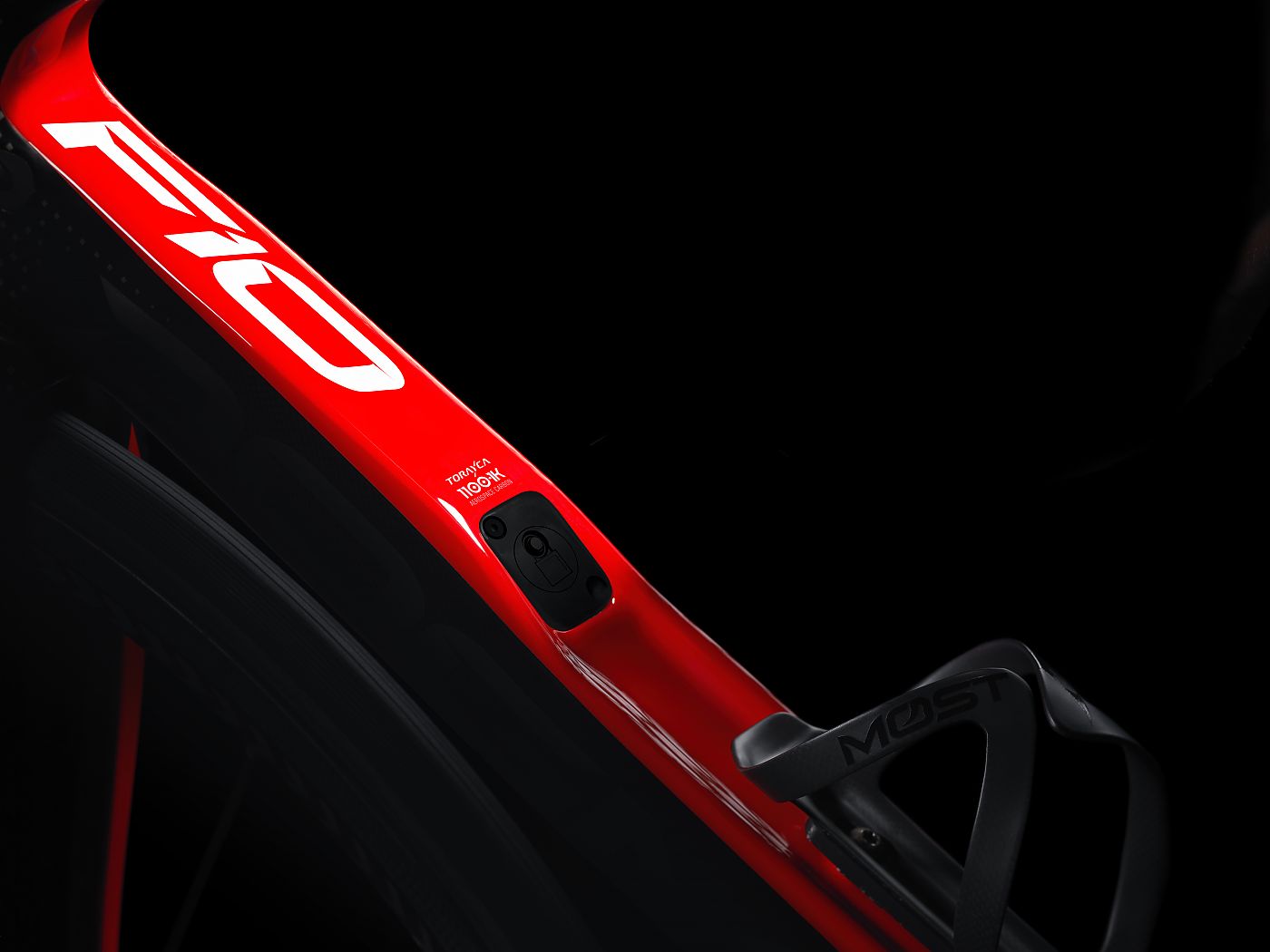 Pinarello said it "was, and is, available to discuss the matter with Mr. Major." However, the company said it "will not tolerate and will take appropriate actions against any unsupported allegation, explicit or implicit, of being an infringer or a 'thief.' "
Major said Velocite has design patents in China and Taiwan and an invention patent in Taiwan related to the design. He said he provided Pinarello with copies of the patents last summer and noted that Pinarello responded with images of earlier designs, including the Litespeed Archon frame, that indicated Pinarello was aware of the details of the claim. (Major said the Litespeed does not invalidate his patents because the Litespeed's design is primarily decorative and not aerodynamic.)
Major said he first became aware that Pinarello was using a similar design last spring, with the introduction of Pinarello's Bolide TT frame.
He said he alerted Pinarello to the issue in May but received no response. He said his law firm sent a letter to Pinarello in July last year notifying the company of the alleged infringement. He said Pinarello's law firm replied in ealry August saying that, because of the long August holiday in Italy, it would be unable to respond in detail until September.
"Well it is now January 10th 2017 and there is still no response to our concerns. Instead today you released your second model that uses our intellectual property, the new Pinarello Dogma F10," Major wrote in the blog post this week.
On Thursday, Major told BRAIN that he viewed Pinarello's latest response as "an overall positive thing and I am looking forward to establishing a private dialogue with them." Major noted that SpeedX changed the design of its Leopard frame after being contacted by Velocite. Photos of the Leopard from last year show it had a concave downtube then.