WATERLOO, WI (BRAIN) Tuesday June 26 2012 3:00 PM MT—Trek Bicycle on Tuesday announced a refreshment to its road bike line, with an updated top-of-the-line Madone model and a more complete line of Domane bikes, featuring the company's de-coupler comfort feature.
The Domane line, introduced for this spring's cobbled classics in Europe, now includes an aluminum-framed model starting at $1,430.
New Madones
The new Madone Series frame and forks are designed to be more aerodynamic, lighter and stiffer than earlier models. The frames use a Kamtail aero cross-section that Trek has been using on its time trial bikes for several years. The front brake is integrated with fork and frame and the rear brake is mounted behind the bottom bracket.
The company claimed the aero design saves the rider 25 watts over previous models.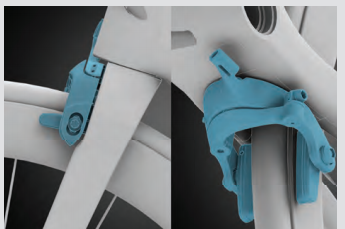 The 7 Series frame weighs 750 grams, about 150 grams lighter than the previous Madone, and among the lightest frames on the market. Contributing to the lightness is a new finish option that adds just 5 grams to the frame weight. Removing the rear brake arch also saved weight. The company said vertical compliance is 25 percent better than its nearest competitor. Front-end compliance is stiffness is optimized with an asymmetric steerer tube, which has more material on the sides for lateral stiffness, and less front and back for compliance.
The prices for stock Madone 7 Series models range from $7,980 to $11,550. Custom team and rider editions range up to $12,600.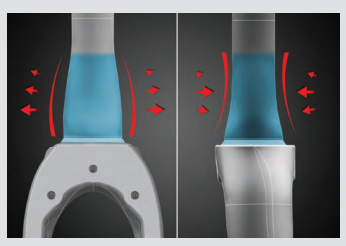 All the Madones are optimized for electronic drivetrain integration, and the 6 and 7 Series models, which are made in the U.S. can be customized through Trek's Project One custom program. The 6 and 7 Series bikes are available in two geometries, for riders looking for aggressive handling or comfort.
Along with the three new carbon options, Trek also unveiled a new 2-Series aluminum Madone, which features the Kammtail technology starting at $1,450.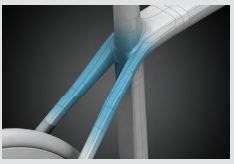 New Domanes
The Domane is now also available in a full range of options, from the top-of-the-line 6 Series, starting at $4,600, to the carbon 5, 4, and 3 Series, and a 2 Series aluminum option starting at $1,430. A Domane 6 frame set is available for $3,630.