MORGAN HILL, Calif. (BRAIN) — Kali Protectives has released its new Maya 2.0 enduro helmet and Alpine full face helmet, both of which feature the brand's Low Density Layer (LDL) padding system.
The Maya has been in the Kali lineup since 2015 but is updated with the LDL. The Alpine is a new model name based on the Avatar full face model. 
The company says it uses the softest density EPS foam possible while still passing safety tests. The LDL padding system puts soft viscoelastic gel pads inside the helmet to protect riders from rotational and low-g linear impact forces.
Today, Kali Protectives is proud to announce the release of two new helmets born from this obsession with putting soft stuff next to your head - the LDL equipped Maya 2.0 enduro half-shell and Alpine full face helmets.
Besides the LDL, Kali promotes that its helmets have very round profiles for improved safety. "As soon as you add edges to the helmet shell design, you introduce potential catch points and the increased risk of rotational impact forces," the company said.
Kali also said it upgraded the pad sets, improved the quality of the shell graphics and finish, and developed new more attractive packaging.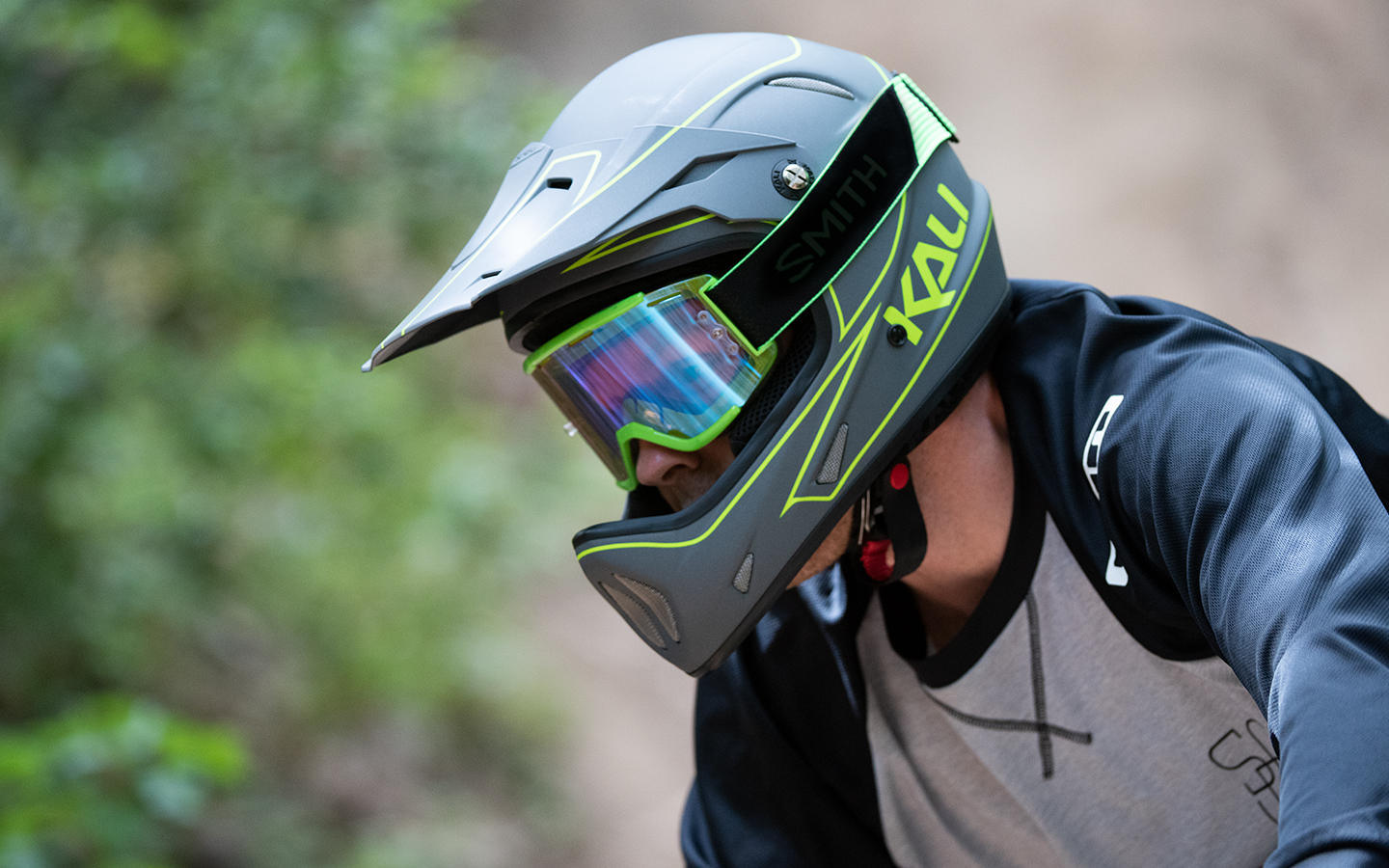 All Kali bicycle helmets, including the Maya 2.0 and Alpine, are covered by the brand's limited Lifetime Crash Replacement Policy. If a helmets is damaged in a crash, the rider can file an LCR claim, and Kali will replace the helmet with one of equal or similar value for the cost of shipping.s
The Alpine is said to be one of the lightest full face helmets on the market, at 900 grams. It's available in youth sizes as well as XS through XL.  ALPINE
Combining LDL and Composite Fusion™ Plus technology, the Alpine is one of the lightest, strongest, featured packed full face helmets on the market today. It meets STM F1952, ASTM 2032, EN 1078, CPSC Bicycle, Az/Nz 2063-2008.
Retail is $300, or $250 for youth sizes. More information at bike.kaliprotectives.com/helmets/full-face/alpine.
The Maya 2.0 comes in three sizes and retails for $100. More information at bike.kaliprotectives.com/helmets/enduro/maya-2-0.