FSA opens UK technical office • A Dahon for every employee
GOSPORT, HAMPSHIRE, UK (BRAIN) Feb 16, 09:57 MT—Full Speed Ahead is opening a UK technical support office at Windwave, its UK distributor.
The new office will provide post-sales service as well as technical advice and service for UK dealers and customers. The office will be headed up by Russell Harding.
FSA said it hopes to roll out this concept throughout Europe.
"Full Speed Ahead UK is an important step for our company," said Claudio Marra, FSA's managing director. "We strongly believe in this project and aim to open other offices in European countries."
The office will be fully operational in February.
---
A Dahon for every employee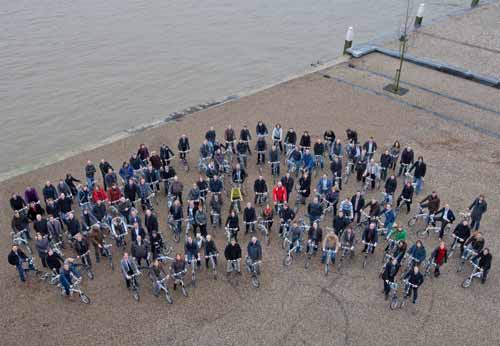 DUARTE, CA
(BRAIN) Feb 16, 09:54 MT—
EGM Architects, one of the largest architectural firms in the Netherlands, started the new year by giving every employee a Dahon bicycle.
The company gave its employees the Dahon Mu P8 in cloud blue; the color was chose to emphasize a sustainable year in 2012 for the firm, according to Dahon.