Investment firm provides capital for expansion.
KOBLENZ, Germany (BRAIN) — German consumer-direct bike brand Canyon said it has partnered with TSG Consumer Partners to expand into the U.S. market. TSG, an investment firm with offices in San Francisco and New York, gains a minority stake in Canyon and will provide the additional capital needed to set up U.S. sales.
The move has been years in the making, as Canyon has eyed the U.S. for some time, and U.S. suppliers have been well aware that Canyon would begin sales here eventually. BRAIN first reported Canyon's intent to expand into the U.S. market back in 2011. Trek president John Burke noted Canyon's intentions when he announced Trek's consumer direct plans last August. 
In a press release, Roman Arnold, founder and CEO of Canyon Bicycles GmbH, said "The partnership with U.S.-based TSG is invaluable in helping us successfully develop and navigate the American market, especially in light of its legal and economic particularities. This step enables us to realize a corporate goal set a long time ago and for which we've prepared exhaustively. We are excited to have found a partner in TSG; specifically, a partner that shares our vision, our values and our goals."
"The demand for Canyon bikes in the U.S. is already very high. But we also want to deliver an exceptional Canyon customer experience, on par with the quality of our products," he added.
TSG currently manages $5 billion in assets, focusing on consumer and retail companies with annual revenues of $20 million to more than $1.5 billion and makes equity investments of $15 million to more than $500 million.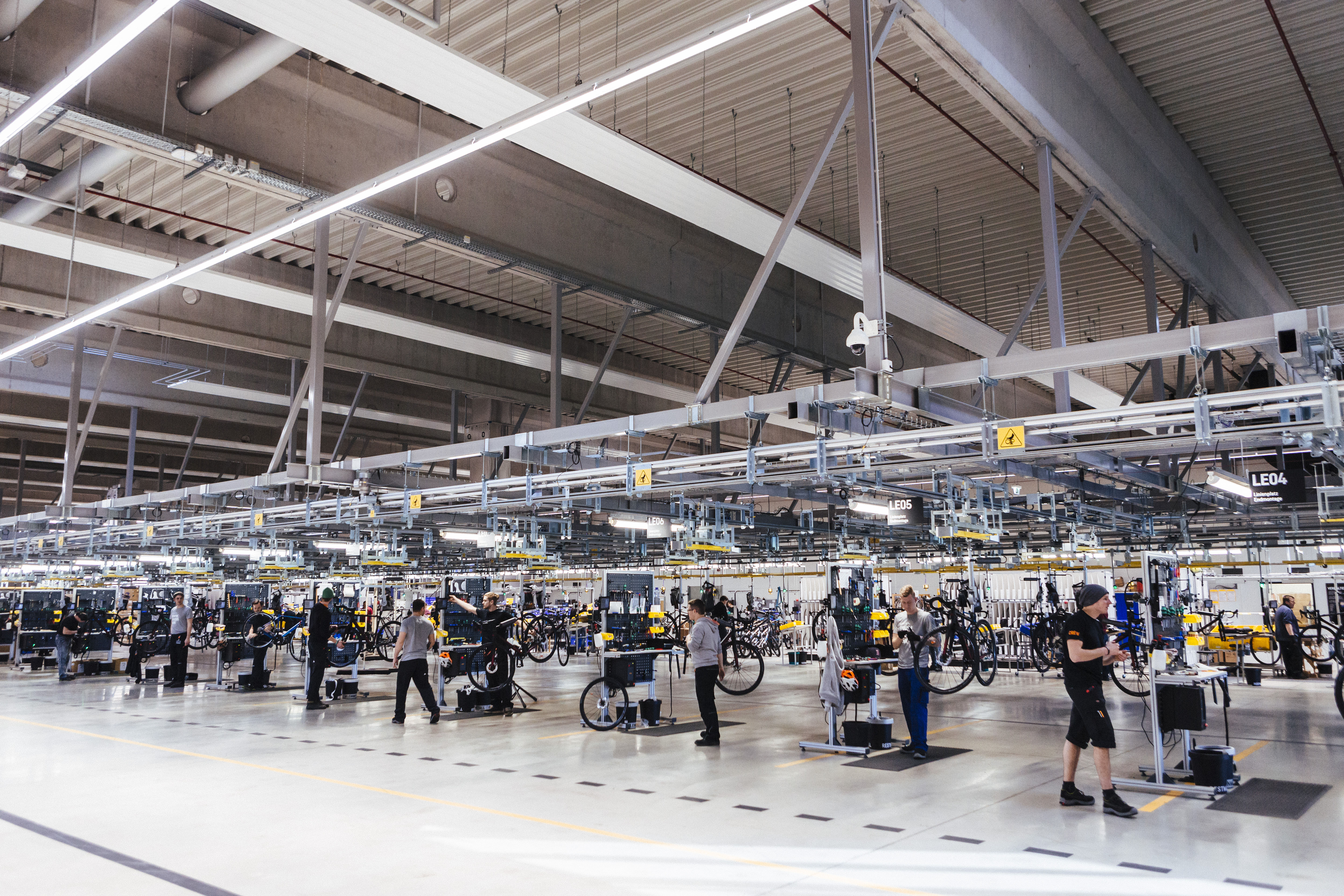 TSG has worked with such brand names as Vitamin Water, Popchips, Smart Balance, Smashbox Cosmetics and Yardhouse. In the outdoor and bike markets, it lists Backcountry as one of its partner brands. TSG's portfolio of brands span the apparel and accessories, beauty, personal care, household, restaurants, retail, pet care and food and beverage industries.
Canyon will launch a U.S.-website for customers to order bikes in early 2017. The U.S. will have its own customer and technical service center, though the location for that hasn't been determined. Bikes for the U.S. market will be produced and assembled in Koblenz, Germany, Canyon's headquarters. Canyon underwent a modernization of its production facilities at the end of last year.
"We opened a state-of-the art production facility in October and introduced a new ERP system. We're already set up for fulfilling more demand on our product and being ready from a production standpoint," Frank Aldorf, Canyon's chief brand officer told BRAIN. He said some bikes will be warehoused in the U.S.
Aldorf said U.S. consumers can expect to receive a bike ordered online in two to six weeks, and it will be nearly fully assembled. "Any consumer should be able to assemble the bike themselves at home. That's how we ship bikes currently and that will be how we do it in the U.S.," he said.
Aldorf said Canyon has sold more bikes worldwide than in its home market of Germany since 2008. "We're thinking more globally now," he said.
Canyon has seen revenue grow 30 percent year-over-year for the last six years, he added. This spring was its strongest yet, as April was its strongest month in revenue, Aldorf said.
"That's an indication that we're on the right path and gives us confidence to make our next move. Why slow down?" he said. "We have our successful business model, which has worked. Everybody told Canyon in the beginning it wouldn't work. It's proven that it's working. That's the plan of how we're going to go into the U.S. market, in the same way as we're doing business in other markets. No need to change our business model."
Canyon saw revenues hit 160 million euros last year. It currently sponsors the Movistar team and the Rapha/Canyon SRAM women's team, as well as triathlon world champion Jan Fordeno. Canyon was started by former racer Roman Arnold in 1985 as a house brand for his Radsport Arnold retail and wholesale business. German-engineered frames are produced in Taiwan and bikes are assembled as stock in Koblenz.
"TSG is proud to be a part of this incredible owner-operated success story," said Blythe Jack, managing director at TSG, in a press release. "We are especially excited to support Canyon by providing our expertise on the U.S. market, in order to help it achieve its global aspirations. Canyon will continue to build upon its existing reputation for providing the absolute highest quality and industry leading innovation in technology, design and performance."