SAN CLEMENTE, Calif. (BRAIN) — For the past three years, Matt Wenger and John Russell, who direct the popular midweek Over the Hump race series in Southern California, have thought about hosting a 'non-number plate' event in Orange County. 
The duo, who operate OTH through their company, the Enthusiast Group, will bring the idea to fruition later this year with the inaugural Revolution Bike Fest, to be held November 4-6. The festival will take place at Oak Canyon Park near Irvine Lake in Santiago Canyon, home to OTH for 12 weeks each summer. 
"It's going to be an off-the-hook, family-friendly weekend of camping, friends, group mountain bike and road rides, craft beer garden, live bands, tasty food, bike demos, gear previews, and training forums for many areas of interest and varied disciplines," said Wenger, who formed the Enthusiast Group in 2009. 
"It's an extension of Over the Hump on some level. People are hungry for experience-based things and want to touch, feel and see. I think more people could be largely invested in cycling if they had a friendly, approachable way to see it."
Wenger hopes to attract brands and retailers from all cycling disciplines to exhibit at the festival. Many companies located in Southern California are longtime OTH sponsors, including Shimano, RokForm and Oakley, and some have already pledged their support for the event.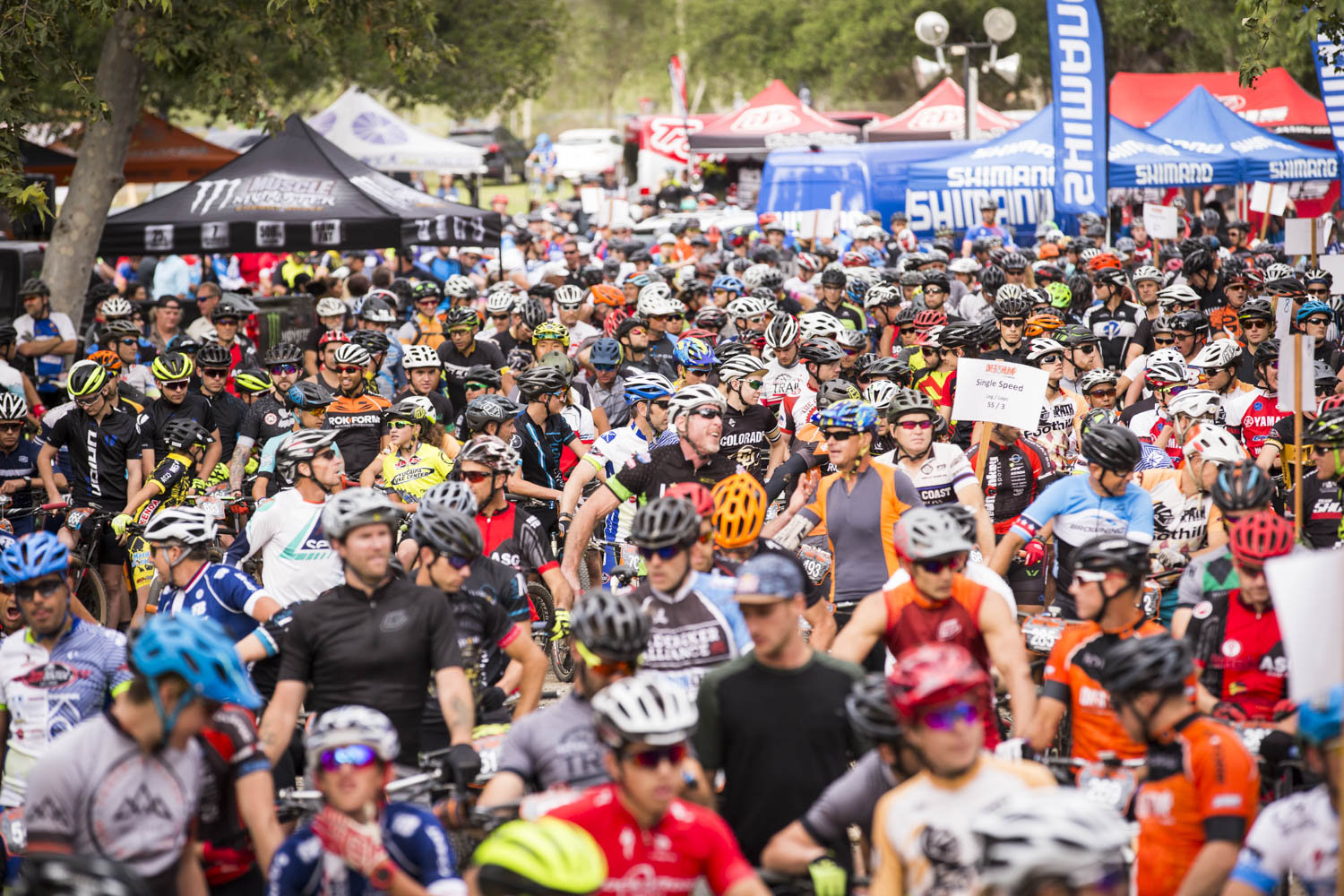 "This is an exciting opportunity for the local industry to bond together and share its passion and resources to celebrate the many different layers of the bike world," said Steve Blick, marketing director for Oakley's bike division. "Whether it's road, dirt, BMX or cruising the bike path, Revolution will have something for anyone curious to explore on two wheels."
Retailers are also welcome to exhibit, lead rides and offer clinics at Revolution Bike Fest. About 10 local bike shops sponsor OTH, which draws close to 700 racers, including 150 children and about 550 adults, each week. 
"For the past eight years, industry banter about the race (OTH) has been constant. The formula that makes this race work is repeatedly referenced in attempts to understand where our bike world is going," said Tani Walling, owner of The Path Bike Shop in Tustin and Trabuco Canyon, Calif. 
"They [the promoters] had the imagination to build a race that was different. Obstacles are removed for all. These guys figured out that we are ready for an event like Revolution, and I envision thousands of people drawn to the energy, the gathering of the tribe, and the effortless opportunity for the uninitiated to get a taste of the fun."
But by providing a host of other non-bike related activities at the festival, Wenger hopes to pique the interest of the general public. 
"We want to draw people in by providing mixed experiences. I think the industry has been chasing the same people. Cycling can be very exclusive," he said. "So people can come for the day or the weekend to see bands and beer fans can come just to hang out and sample local craft beers and food. But the hope is that they'll decide to check out the bikes and retailers or the pump track while they're here."
Revolution Bike Fest will have onsite camping, a large expo including bike demos, a food and beverage area and a stage for live music, along with activities for children and families. 
Wenger said several group mountain bike rides at local OC parks are being planned, as well as a metric century and other road rides. The venue will also have a place for people to try e-bikes and city bikes. 
Wenger said the cost to sponsor and exhibit at the festival would be reasonable. 
"I'm not looking for shops and brands to invest huge amounts of money," he said. "The value is to help create a new wave of riders without bleeding out the industry. It's about having a place to convene and celebrate together, in a non-competitive environment."
To learn more about Revolution Bike Fest, visit revolutionbikefest.com.