Beautiful day in coastal OC for a bicycle race. Check out some pics I snapped below from Sunday's action. Also, check out the short video shot by Marc Sani at the bottom.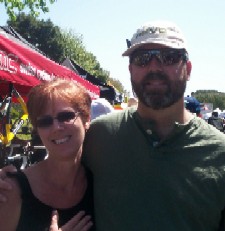 Revo Cycles owner and man behind the Dana Point GP Darrin Duhamel and "sweetheart" Janet smile for the camera.
Riders were flying around this fast track.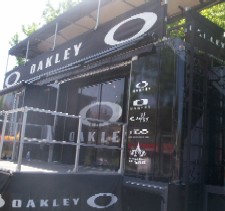 Wherever Oakley goes, its interactive rig goes.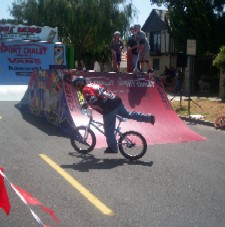 BMX legend Eddie Fiola was in the house, wowing the crowd like he always does.