BOULDER, CO (BRAIN) Feb 7, 12:16 MT—SRAM made a big splash with the introduction of its new Red road group in Mallorca last week. But some custom framebuilders felt left out when they learned the new groups would be unavailable for them to put on bikes to be displayed at the North American Handmade Bicycle Show in Sacramento next month.
The dearth of new parts for the craft's biggest expo was particularly upsetting to builders who said SRAM courted them last fall, offering a discount on parts for show bikes. The builders didn't know until last week's introduction that the parts they had ordered would become prior year's models after the launch.
"It's sticking in my craw. We are a month out from the biggest show of our year, and we are being offered last year's prom dress," said Gary Smith, owner of Independent Fabrication in Newmarket, New Hampshire.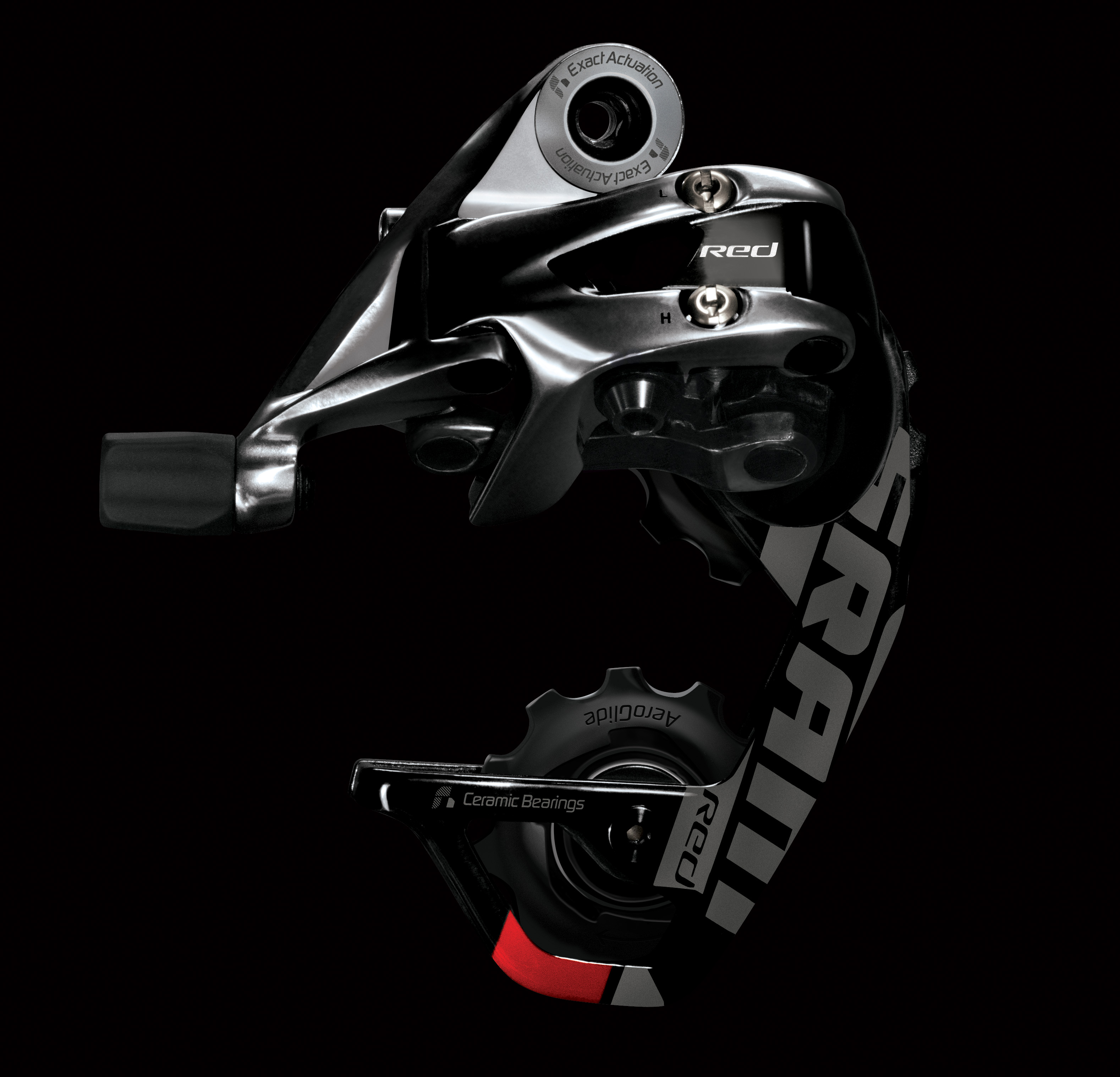 Smith emphasized that he's a big supporter of SRAM's products. "I love the product, I personally ride it. They are the home team," he said. "I just question the logic of how they are allocating the scarce early production ... and nobody wants to be told, 'you're not good enough for the best.'"
SRAM's Michael Zellman said he'd love to see the new Red on NAHBS bikes, but it was simply impossible to have complete groups available in time.
"The first date when full groups will be shipping is February 24," Zellman said. He said "there's a chance" SRAM will find a way to get some new groups to NAHBS builders in time for the show.
Zellman said the group's launch date was originally scheduled for November but got pushed back to February because of production scheduling.
Independent's Smith said he's not sure what he'll do with the two show bikes he had planned to outfit with SRAM. He may be able to get one new Red group in time from his regular parts distributor. Substituting Campagnolo or Shimano parts would be less than ideal because the bikes were built for SRAM's press-fit 30 bottom bracket. Using a Campy or Shimano crank would require an adaptor. And using an adaptor, Smith said, "is no way to sell a hand-made bike. The little details matter to us."
SRAM is overlooking a prime marketing opportunity at NAHBS, Smith said.
"We're setting the table and they don't know enough to sit down and eat," he said. "Seven thousand-plus consumers pay to see the bikes at NAHBS. Why would you not want to have your best parts on display?"
Massachusetts builder Richard Sachs said he spoke with a SRAM executive Tuesday who indicated some of the new groups might be available to him, afterall. But Sachs, who has used SRAM parts exclusively for the last six years or so and blogged about the problem late last week, said he was not comfortable being one of the only builders at NAHBS to get the new groups.
"I'd be embarrassed to be one of only a few builders there with the new parts. If it's not everybody, maybe it should be nobody," Sachs told BRAIN. "I don't want the parts to just go to the guy with the biggest mouth and the fastest internet connection."
In another blog posted after his discussion with SRAM Tuesday, Sachs wrote that he "came away convinced that SRAM is in our corner and that next year all efforts will be made to include framebuilding and NAHBS in any new product launches that occur."
Earlier, Sachs told BRAIN that the situation revealed how marginalized hand-made framebuilding has become from the rest of the industry, according to his opinion.
"Realistically, this is not 1984 or 1972. Framebuilders are not a part of the conversation with the component makers the way we were when Tulio was still at Campagnolo and Ernesto (Colnago) was still at the bench. It's almost a dying niche and we don't account for a lot of revenue. So this is all a little deflating," he said.