IRVINE, Calif. (BRAIN) — Shimano has announced that it is trickling down some high-end features from its Dura-Ace and Ultegra groups to to third tier 105 parts, via a new 11-speed 105 group. Besides the 11th cog, the 105 5800 series components borrow a new compact lever shape from the pricier groups.  
Shimano shared information about the new products with media earlier, on agreement that it not be published until 12:01 am, April 1, Osaka, Japan, time. 
The RD-5800 series rear derailleur uses a new spring balance and cable pitch for light shift operation, while improved derailleur body geometry allows for maximum adjustability.  
The FD-5800 front derailleur also features a new spring mechanism for lighter and more accurate shifting, and a new low trim position will help decrease chain drop. The 105 group will use the same polymer-coated shifting cables used with Ultegra 6800. 
Like 9000 Dura-Ace and 6800 Ultegra, Shimano's new 5800 crankset uses a four-arm crankarm design to save weight and optimize power transfer. A new HG600 11-speed chain is an asymmetric design with a Sil-Tec inner link plate for smoother shifting. The new CS-5800 cassette will be available in 12-25, 11-28 and 11-32 ranges.  
The ST-5800 lever has a slim, compact shape to offer improved comfort and increased control, particularly from the hood position. A redesigned caliper body offers greater braking power over previous 105, and is compatible with larger volume 28c tires. 
The group will be available by June in either black or silver color options. The full group will retail for $834.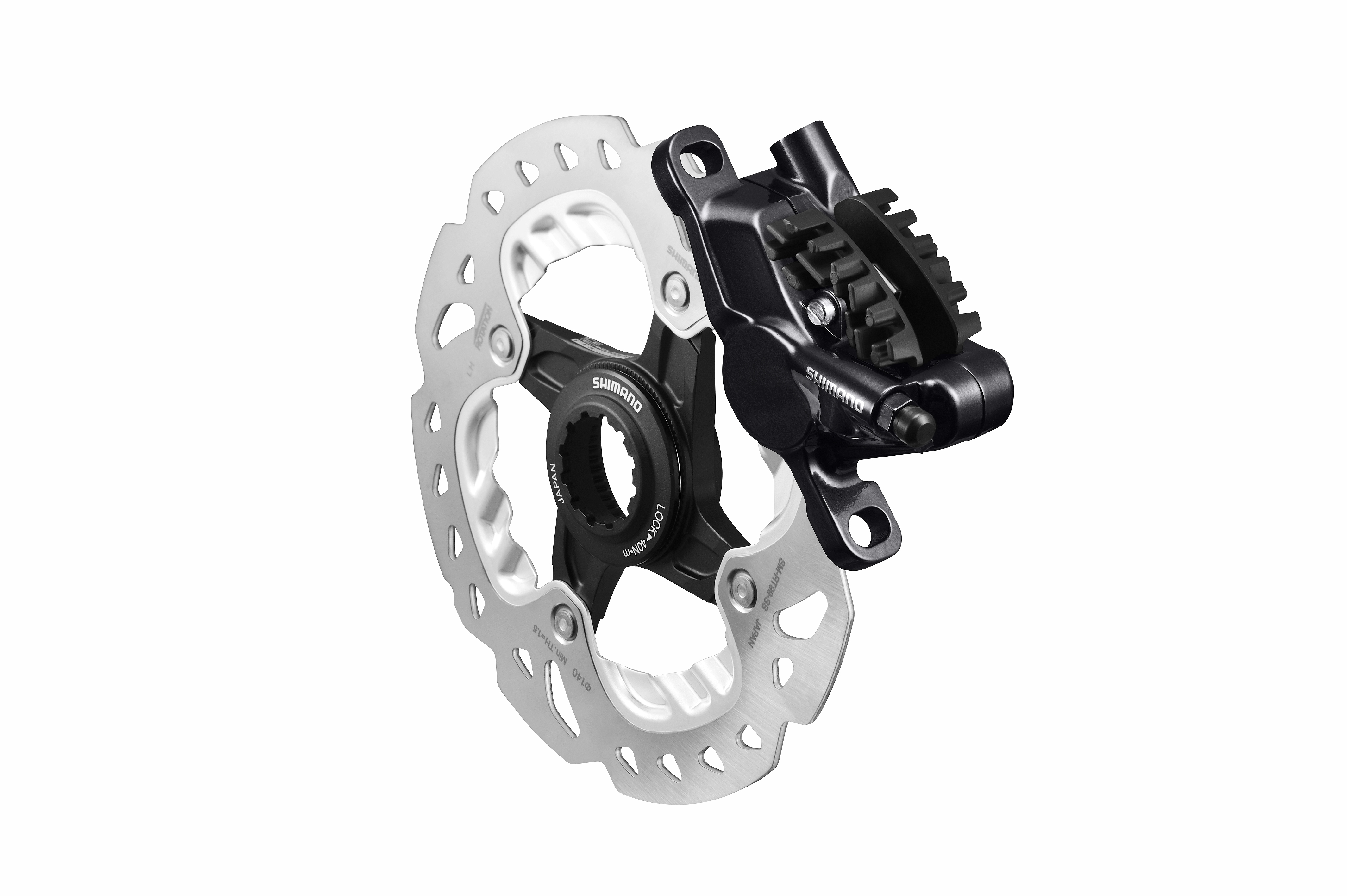 Shimano also announced its second offering of road and 'cross hydraulic disc brake and shifting components, available this summer. New mechanical shifting and hydraulic brake levers as well as a redesigned caliper enter the line as non-series Ultegra-grade components with additional options for use with mechanical drivetrains.  
The new RS685 system brings hydraulic road disc to cyclists who prefer mechanical shifting or want a lower price point. The levers borrow the slim size and shape of the ST-9000 series and are compatible with Shimano's entire line of 11-speed mechanical shifting systems. They also feature 10mm of reach adjust to accommodate smaller hands, and will be available by August. The RS685 brake/shift lever pair will retail for $550, or $700 for the levers and two calipers.
The redesigned RS785 caliper features a new inboard, straight-type hydraulic line connector for a sleeker appearance. It's compatible with ST-R785 Di2 levers and ships with resin ICE Tech brake pads. The RS785 caliper will be ready for order in June and will retail for $75 for the caliper only.