SAUSALITO, Calif. (BRAIN) — The Spurcycle Bell is a made-in-the-U.S. bike bell, designed to be functional and stylish, even on high-end road bikes. Initially funded by a successful Kickstarter campaign, the product is the brainchild of a pair of brothers who grew up in a family bike shop on Martha's Vineyard, the bike-friendly summer vacation spot off the coast of Massachusetts.
After separate careers on the West Coast, the brothers, Nick and Clint Slone, re-united a few years ago, looking for a way to use their design and business skills to work together in the bike world. Nick has previously worked for Timbuk2 and Alite Designs, an outdoor brand. Clint had worked in product design in the medical device world. But they felt a pull back to the bike.
"We realized that our lifestyles were the most aligned with that industry," Nick Slone told BRAIN recently.
Their first product was a handlebar grip made up of separate colored doughnuts that could be mixed and matched. GripRings were launched on Kickstarter in 2012; the project raised $16,000 on Kickstarter.
"The grips were playful and innovative. They were difficult for merchandising, but they were fun and they caught us some attention internationally," Slone said (The GripRings were mentioned in a 2012 BRAIN article about Kickstarter).
The bell project was more ambitious.
The brothers had been living in San Francisco and commuting by bike around town and across the Golden Gate Bridge. Dodging other riders — both speedy locals and meandering tourists — they soon saw the need to mount a bell to their bars. But what bell?
"It was a little bit of a fashion faux pas to put large bell on a road bike," Slone said. "We imagined something a little bit more befitting a nice bike, and we challenged ourselves to design and make it in the U.S.," he said.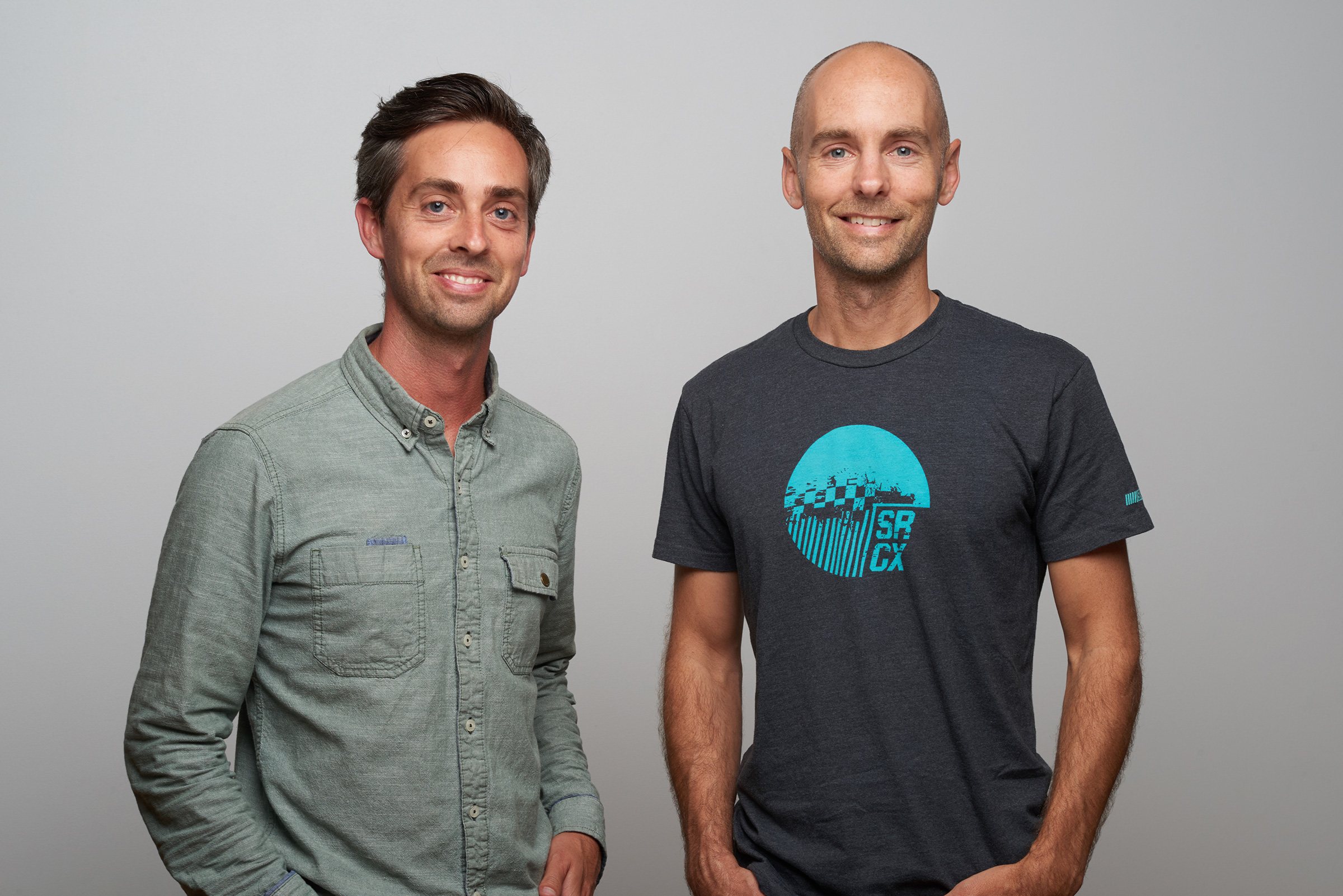 Once they were happy with the design and began looking into manufacturing costs, the brothers almost pulled the plug on the project. To make the bell in the U.S. would result in a retail price of about $50, two or three times the price of the popular Mirrycle Incredibell, for example. 
"We were really uncertain as we set that price point that there would be a market. That's what sent us toward Kickstarter. ... if you had asked me early on, as a former manager and buyer for a bike shop, I would have had a hard time imagining there was a market for this."
Kickstarter showed there was a market: The campaign raised $332,000 from 5,827 backers.
The streamlined design has made the bell popular with riders who might previously have never considered putting a bell on their bike. 
"The feedback we get very consistently from customers is, 'I'd never go back to riding without a bell.'  I used to say 'on your left,' but by the time you've passed your ninth pedestrian or tourist you can get tired of that. The bell is a friendly way to get through the crowd and it's a universal sound that people understand even if they don't speak English." Performance riders use it as a friendly greeting on the road. 
With Kickstarter orders fulfilled by mid-2014, the company has refocused on selling via bike shops. The brand also sells consumer direct via its website and has several international distributors.
The brothers have a soft spot for IBDs after growing up working in the family shop on Martha's Vineyard, Edgartown Bicycles.
"We don't expect to work with thousands and thousands of bike shops, but we are delighted to work with a decent number of shops in U.S. and around world."
"I get emails from bike shops all the time asking if we sell wholesale. Some of them seem surprised that we do wholesale accounts," he said. Spurcycle recently added a dealer list to its website.
Selling direct to shops, rather than through distributors, helps keep costs low so the retail price doesn't creep any higher, Slone said.
The bell continues to be made in the U.S. The bell dome itself is made of premium nickel brass with a process called deepdraw forming. Slone said that material and process results in a ring with "the most lasting resonance." (You can listen to the bell's tone: BellDemo.mp3)
All together the bell has about a dozen parts, which are sourced from all over the country. "A lot of it is done in California. We have a vendor in Albuquerque, and vendors on the East Coast. We have a vendor in Ohio ..."
The parts are all brought to California for final assembly. This month Spurcycle is completing its fifth batch of bells.
More information: newdealers@spurcycle.com.