Editor's note: This article appears in the festival guide for this year's Sea Otter Classic, which starts Thursday and runs through Sunday. Visit bicycleretailer.com later this week for on-site coverage from Laguna Seca.
MONTEREY, Calif. (BRAIN) — The big news in kids' bikes at this year's Sea Otter Classic is a host of new bikes with 26- and 27.5-inch wheels that allow kids beginning to outgrow their 24-inch bikes to have a slight step up in size but still keep kid geometry, kid-size components and kid-friendly light weight.
And many companies are launching higher-end kids' mountain lines, generally priced $1,000 and up, that get lightweight air-sprung forks, hydraulic disc brakes, 1-by drivetrains and light 24- or 26-inch wheels and tires.
"A lot of today's parents grew up during the growth of mountain biking. We now have a generation of parents who have been mountain biking their entire lives and they want to engage their children in mountain biking and know how important a quality bike is," said Jacob Rheuban, founder of Prevelo Bikes (Booth 318). The Southern California company is launching its upscale Zulu Series of bikes at the festival.
Don't worry that these new bikes may price you out of the market — the lines are additions to bikes most of the companies showed at Sea Otter last year in the $200-$600 range.
Frog Bikes' (Booths 906 and 907) Push the Limits line not only has upmarket 24- and 26-inch mountain bikes priced around $800, but also the Frog 78, a $540 lightweight 26-inch hybrid bike for bombing urban terrain.
Cleary Bikes (Booth 327) is introducing two mountain bikes: the $840 Scout 24-inch and $860 Scout 26-inch. Both bikes get a butted chromoly frame, Shimano Deore 1-by-10 drivetrain, Suntour XCR Air Fork, tubeless-compatible tires and Tektro hydraulic disc brakes. The $560 Cleary Meerkat is a fully rigid steel bike that appeals to parents who want a rugged ride for the kids with little to go wrong.
"Kids deserve decent equipment, and parents will spend more for good gear when they see the value of the purchase rather than just the price. Our bikes last through three or more kids all the time. After the fourth year of use the original purchase price looks like a killer deal," said Jeff Cleary, Cleary Bikes' founder.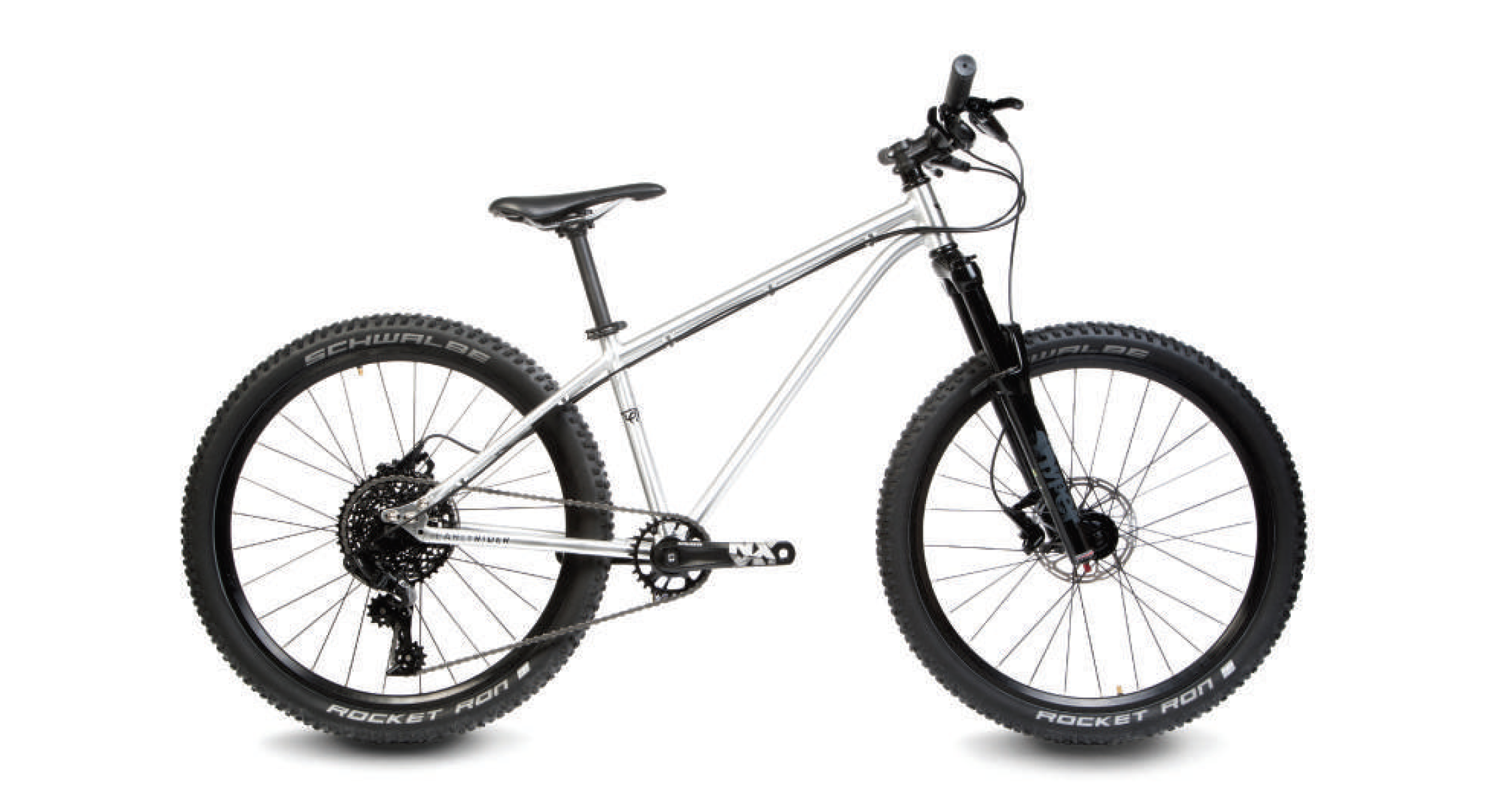 Early Rider's (Booths 155 and 157) $1,299 T24 Works Edition is as high end as many adult bikes. The aluminum hardtail features a mix of SRAM and Ritchey components as well as lightweight Maxxis trail tires. The W16, a $549 16-inch mountain bike with TRP Spyre disc brakes and low-maintenance singlespeed belt drive, suits kids around 4 or 5 years old.
And Early Rider's $399 U16 is a similar bike for mellower trails and the street — same belt drive but with rim brakes and a sub-9-pound weight. The company also offers a line of wood and alloy balance bikes.
Woom Bikes (Booths 845 and 846) is back this year with one of the easiest model lines to understand: The Woom 1 is a $199 balance bike; the Woom 2 is a $339 14-inch-wheel bike; and the $369 Woom 3 has 16-inch wheels. The $449 Woom 4 rolls on 20-inch wheels and is the same price as the 24-inch Woom 5, while the $499 Woom 6 has 26-inch wheels. The company is also showing some new accessories this year like locks and lights to match its bikes.
Islabikes (Booths 359 and 361) was one of the first brands to offer quality kids' bikes. Given Islabikes' history, it's not surprising it's one of the first to offer a bike built around 27.5-inch wheels for kids who have outgrown their 26-inch bike.
The pavement-orientated Beinn 2, replaces the Beinn 26 and sells for $650. The company offers adult Beinns so parents can keep up with the kids, and all Beinns take up to 2.1-inch-wide mountain tires to head off road.
Islabikes sponsors a kids' cyclocross race series that draws more than 500 racers ages 2 to 10 years. So if cyclocross is your passion and you want to introduce your kids to the sport, this is your company. Islabikes has a new line of 'cross tires in 24-inch, 26-inch and 700c sizes, perfect for its Luath Pro 24 and Luath Pro 26 kid-size 'cross racers.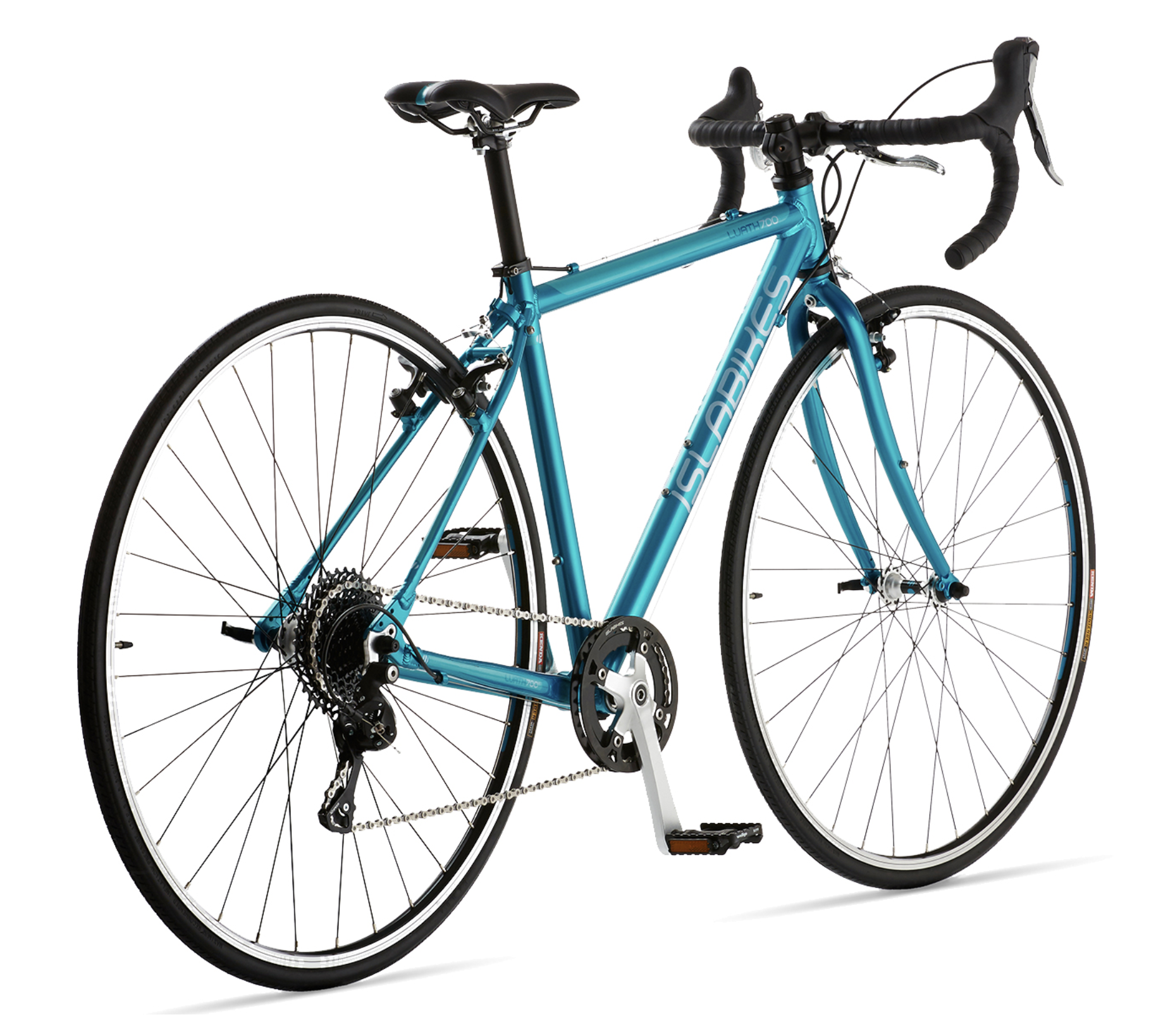 If you have a nice 26-inch mountain bike hanging in the garage seeing little use, a way for a parent to provide a high-end ride on the cheap for a kid is to buy a Trailcraft Cycles (Booth 426) frame like the $1,450 full-suspension Maxwell or $699 Big Mesa or $599 Timber hardtails. These framesets allow parents to swap parts off on older bike to a kid-friendly frame.
The three frames are sized for 26-inch wheels and come in extra-small. The Big Mesa even takes a 26-plus tire or standard 27.5, for more tire versatility. Trailcraft's 140- and 152-millimeter kid-length cranks start at $80.
"We also will be running a few limited-edition builds on the Pineridge 24 and Maxwell 24 with custom matching-color Stan's Crest MK3 wheelsets," said Ginger Rosenbauer, Trailcraft's owner.
Most of these kids' brands are set up to demo this year. So let the kids demo the bike of their dreams along with you. There are a variety of loops to fit a variety of riding skills here at Sea Otter.
Buddy Pegs, creators of art and story books featuring wacky animals riding bicycles, is holding scavenger hunts during the expo. So if riding a demo on the loops doesn't seem like fun, there is plenty going on for kids at Buddy Pegs (Booth 915).