Not just a tire brand anymore.
BOULDER, Colo. (BRAIN) — Donnelly Cycling, a brand known for its gravel and cyclocross tires, is introducing two bike models at the Dirty Kanza 200 bike race in Kansas this weekend.
Donnelly will offer a cyclocross frameset and bike — the C//C model — and a gravel frameset and bike — the G//C model. Both are carbon. The framesets will retail for $1,999 and complete bikes will be $2,999 or $3,999, depending on spec. The bike will have Donnelly wheelsets and tires, and SRAM and FSA components. 
Each frame will accommodate a 45mm tire on a 700c wheel or a 50mm tire on a 650b wheel. Donnelly first showed its wheels at the 2016 Interbike, when the company marketed its products under the Clement brand. It stopped licensing the Clement brand last year. 
Donnelly's president, Donn Kellogg, said the bikes were tailored for very specific purposes. 
"We're not trying to straddle categories. The 'cross frame is a race-specific machine, although someone could use if for other purposes. And the gravel bike was designed as a performance-oriented gravel bike. Our tires have always been purposefully designed for specific use and we kept that same mindset with the frames and bikes," he said. 
Donnelly-sponsored pro Jamey Driscoll will race the gravel bike in the Dirty Kanza this weekend. The bikes will be unveiled at the event's expo on Friday.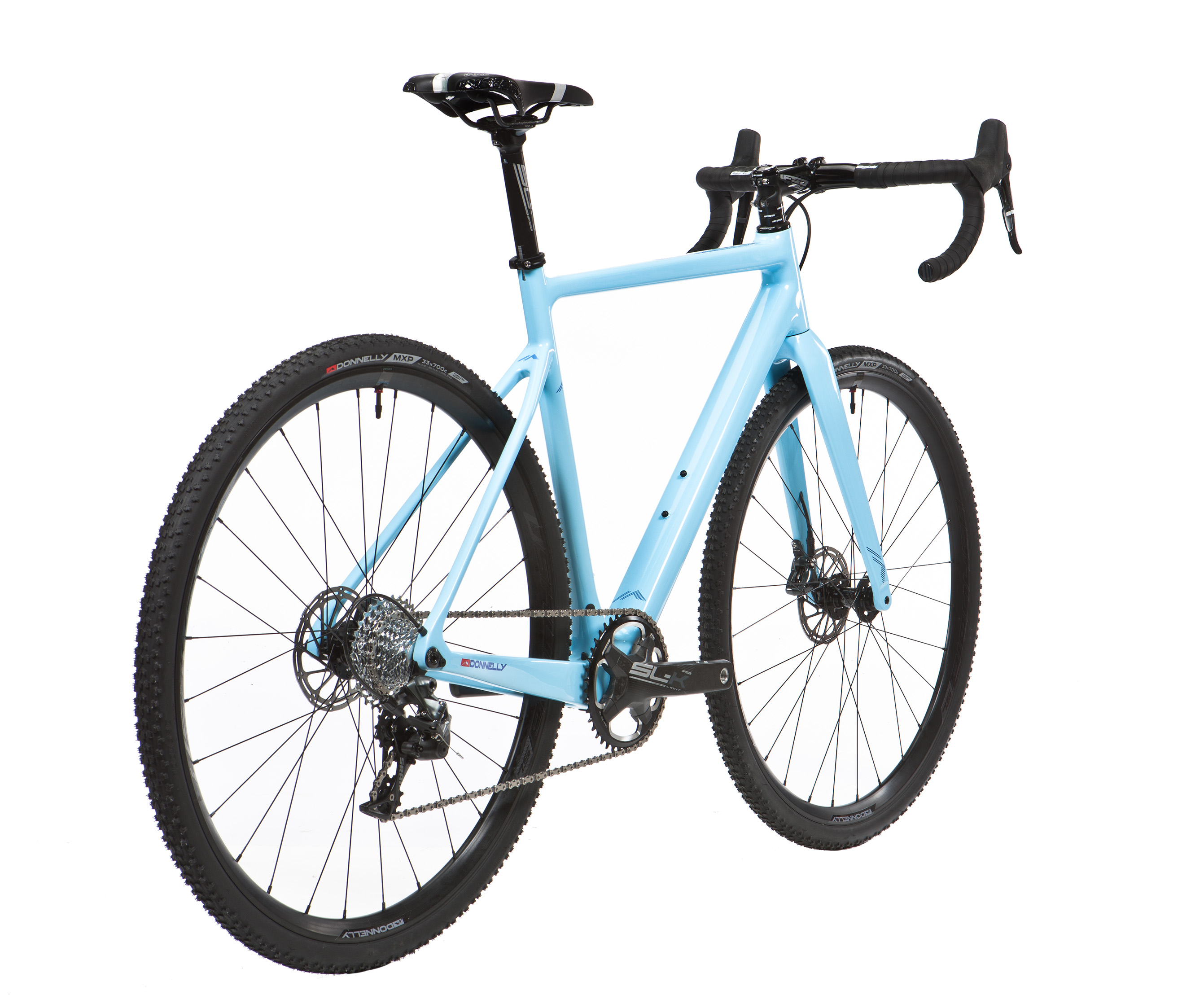 Kellogg worked with Rolf Singerberger of RS Development to develop the frames. Singerberger is the former head of development for BMC and for Eddy Merckx bicycles. "We were extremely fortunate that Rolf was available to direct the bike project," said Kellogg. "These are world class frames."
Brandon Dwight, a former pro mountain bike racer and a multi-time national cyclocross age group champion, is also involved with the project. Dwight, a former co-owner of the Boulder Cycle Sport retail store, is Donnelly's brand manager. 
The C//C frameset will come in two color options: black and "Amy D blue." The G//C frameset is available in a color called "glossy sand." Both frames will be available in late June on the Donnelly Cycling website and through IBDs; complete bikes will be available by mid-July.
The bikes will be assembled in Taiwan and drop-shipped directly to retailers and consumers.
More information at donnellycycling.com.