RENO, Nev. (BRAIN) — At Interbike Pioneer is announcing many changes across its line of power meters, including the launch of its own headunit, a mobile app, and the addition of its advanced pedaling metrics to Wahoo's GPS units.
Pioneer and Wahoo unveiled the changes at a preshow event Tuesday morning.
"We are pretty much replacing everything in our lineup," said Pioneer's Russ Johnston.
In an increasingly crowded — but still growing — product segment, Johnston said Pioneer continues to emphasize two key points about its line: the products' "bulletproof" durability and the power meters' ability to measure and display dynamic pedaling information. Pioneer measures force directions every 30 degrees, 12 times per crank rotation for each leg, and the company said that can help riders learn to pedal more efficiently.
On the hardware side, Pioneer continues to offer Shimano Dura-Ace and Ultegra road cranks outfitted with one or two power sensors. Between the various chainring sizes and crank lengths, Pioneer has 15 Dura-Ace SKUs and 15 Ultegra SKUs, in dual-sided or left-side only options. Pioneer also continues to offer kits so that riders who already own the Shimano cranks can add power sensors, starting at $500 for a left-sided kit.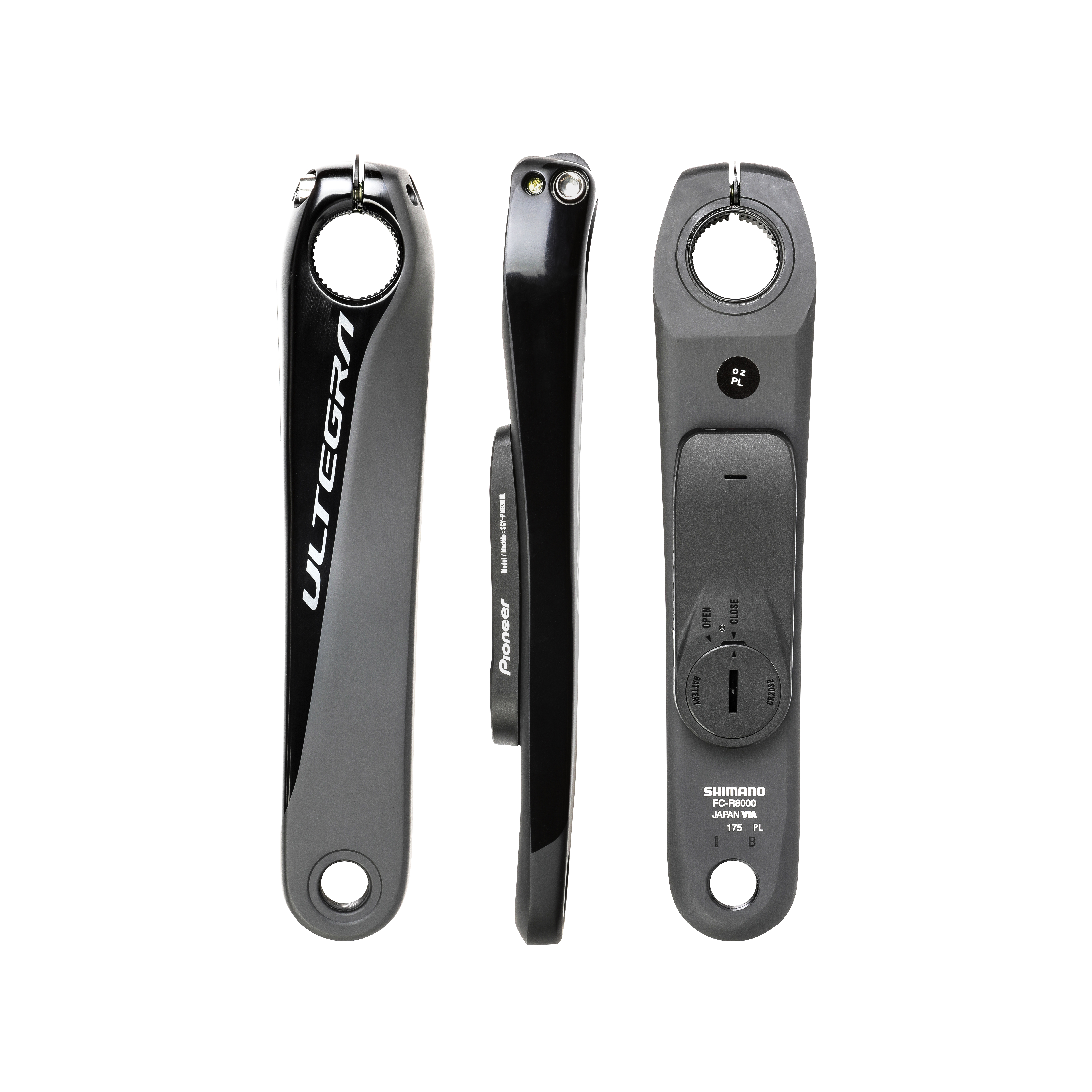 The new power meters offer Bluetooth LE wireless connectivity as well as ANT+. They are now slimmer, to allow use on more bike models, including some Trek bikes that lacked clearance with prior generation of Pioneer meters. This generation also has increased its dust and waterproofing, now meeting the IP66 and IP68 resistance ratings.
Pioneer is now offering a mobile app that can setup and calibrate the power meters and install firmware updates.
While the Bluetooth LE addition allows riders to connect their Pioneer power meter to most headunits on the market, most head units will show only raw power figures, not taking advantage of the more advanced metrics. In the past, this has meant some riders used two headunits: Pioneer's original unit for power display and a separate GPS unit for navigation and other features.
No more. Now there are two options for riders wanting to see the full pedal metrics: Pioneer's own new GPS-equipped headunit and Wahoo's Elemnt headunits.
Besides the pedaling metrics, the new Pioneer SGX-CA600 headunit offers navigation, Strava live segments, Pioneer Training Assist coaching features and a 2.2-inch color LCD touch screen. It's compatible with Shimano Di2 and SRAM Red eTap and, like the power meters, the headunit boasts IP66 and IP68 water and dust resistance ratings and 12-hour battery life. It can be configured with the mobile app, and will retail for $359.
The Wahoo firmware works with its Elemnt and Elemnt Bolt GPS models. The Pioneer features are unlocked when the user pairs a Pioneer meter with the headunit. The features work on all previous Wahoo computers as well as new ones. The feature is also backwards-compatible on the Pioneer side: all previous Pioneer power meters will be compatible with the Elemnt.