Editor's note: A version of this article appeared in the December issue of Bicycle Retailer & Industry News.
CITY OF INDUSTRY, Calif. (BRAIN) — Avant Sports' Justin Christopher views the fixed-gear market much like the BMX market: It's hot for a couple years, then cold. Then hot again, and cold again.
That's one reason why Avant's Aventon brand expanded beyond track and other fixed-gear bikes this year to offer its first geared bikes: a drop-bar adventure model and a commuter e-bike.
"We wanted to diversify a little bit. Also, our audience is getting older and wants different kinds of bikes. It's an attempt to respond to that, for sure," said Christopher, vice president of e-commerce for Avant Sports.
Based in Southern California, Avant consists of three brands: 6KU, its initial price-point fixed-gear brand; the more premium and lighter-weight Aventon line; and e-bike brand Populo, which recently began winding down.
"Each of those has a different strategy. Aventon focuses primarily on consumer direct but is still in a pretty good group of bike shops. We're still available to bike shops in our dealer portal. 6KU is more of a mass-market brand. Basically it's in every channel. We sell it direct, we sell it to bike shops, we sell it to the mass market like Amazon. And then Populo was the third one. Populo just exited the e-bike market, so there is still some product out there in channel, but it's mostly sold out of our last production run and we're not making any more," Christopher said.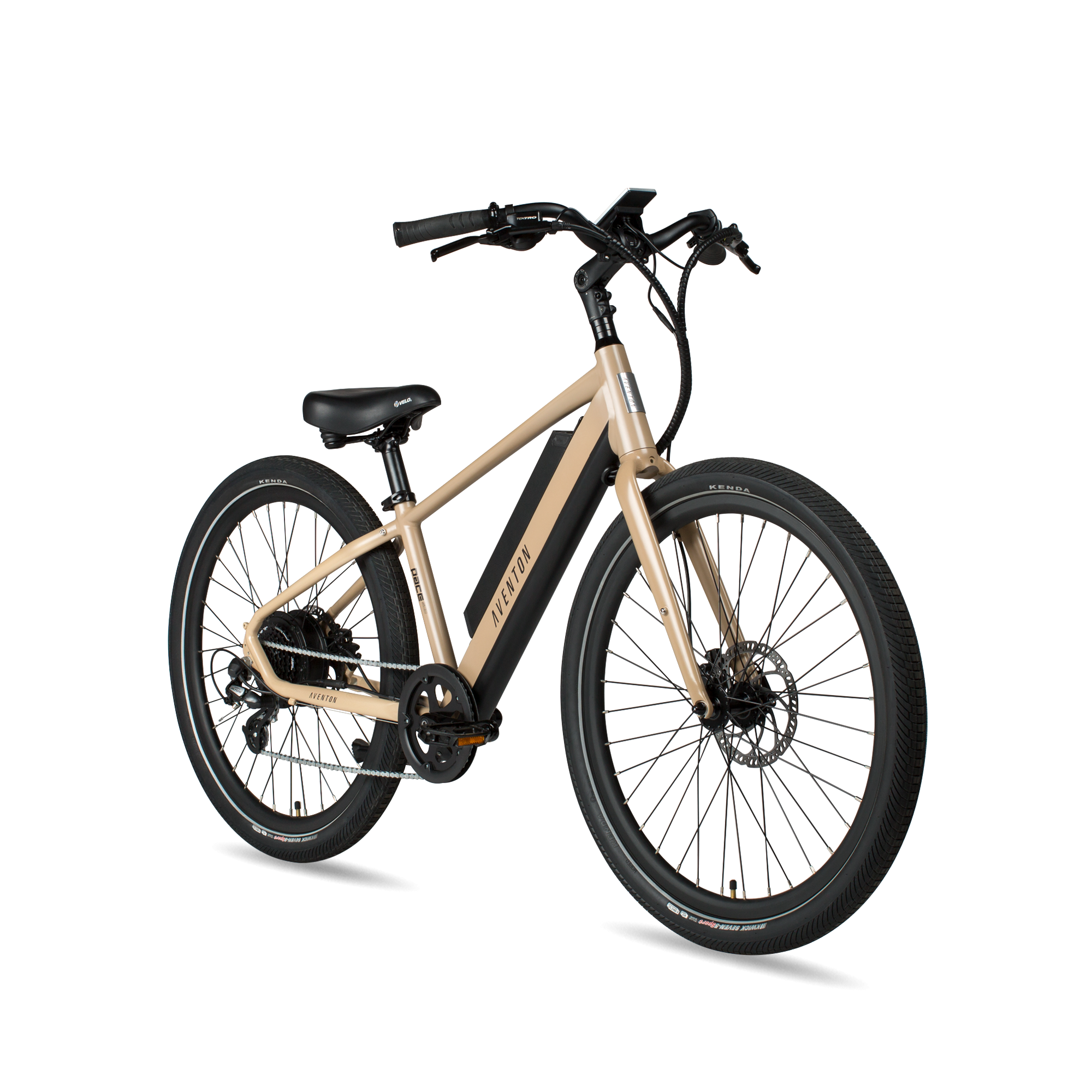 Avant founder and owner Jianwei "JW" Zhang said the decision to shutter Populo was a tough but necessary one.
"We've been trying to manage three brands. For a small team like us, it turned out to be really challenging to manage all three. So at the end of last year we started to consolidate the brands and be more streamlined," he said, adding that Avant continues to offer warranty and parts service for Populo.
Avant's e-bike development is now under the Aventon brand, which released its first electric this fall: the city-style Pace 500 Class 3 throttle- and pedal-assist model. Equipped with a 500-watt rear hub motor and 556.8-watt-hour battery, it retails for $1,399 — in line with Avant's focus on economical, affordable bikes.
"We'll continue to develop more electric bikes. That will be most of our focus over the next few years at least," Zhang said. "In the meantime, we're still going to keep making regular bikes as well."
Aventon also added the Kijote drop-bar adventure bike this fall, with the brand's factory riders making appearances at events like Northern California's Grinduro race and festival. Built on a 4130 chromoly frame and fork, the Kijote accommodates tires up 47 millimeters wide and is spec'd with a Shimano Claris 8-speed drivetrain. It weighs 28 pounds (size medium) and retails for $599.
Zhang founded Avant in 2013 after studying economics at California State University, Long Beach. With help from his parents, who manufacture power tools in China, he set up his own factory in China near their facility and launched with his first 6KU model, a high-tensile steel fixie. Aventon launched the next year with racier aluminum track bikes, and Populo e-bikes followed in early 2017.
Avant currently does less than 25 percent of its business through IBDs, but Zhang would like to grow his dealer base and establish service center-style partnerships in key urban markets.
"Although online shopping has been growing the past 10, 15 years, for bikes it's so important still to feel the product. The bike shop is still very important to help the customer get the right fitting, get the right bike. Having bike shops work with the brands will not only help with the shopping experience, but help the company avoid any potential warranty issues or installation issues,' he said.
"For us, our strategy is to continue to work with bike shops because the ultimate goal is get more people on bikes. In the meantime, we want to continue to promote online because it helps to bring traffic, get more exposure and drive that traffic to the shops."