FRIEDRICHSHAFEN, Germany (BRAIN) — Perhaps due to the absence of Interbike on this year's trade show calendar, Eurobike seems to have an extra long list of new product introductions this year. Here's a look at a few that have caught our eye so far this week.
Muc-Off
The UK's Muc-Off has greatly expanded its range of tubeless tire products, adding rim tape, inflaters and repair kits. The company continues to offer sealant and valves. Our favorite tidbit? The rim tape packaging that pays homage to a 1980s cassette tape (get it?)
Muc-Off divides its tubeless product line into three: Prepare, Inflate and Maintain (P.I.M).
Part of the Prepare range, Muc-Off's Tubeless Rim tape ($11.99 retail) is made from a own proprietary performance material with a pressure-sensitive adhesive. Semitransparent material makes locating the valve hole easy. Is is supplied with four Seal Patches. Available in a 10 meter and 50 meter workshop rolls in six widths to suit most road, CX, gravel, MTB and plus-sized rims.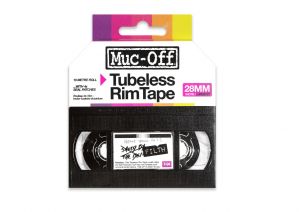 Muc-Of also offers an "Ultimate Tubeless Setup Kit" for $59.99. Each kit contains Tubeless Rim Tape, Seal Patches, two CNC-machined black tubeless valves and two pouches of No Puncture Hassle Tubeless Sealant. The kits are available in five widths.
POC 
POC is showing a wide range of new products in several categories, including eyewear, women's cycling apparel, lifestyle apparel and bags, and a line of youth helmets and gear.
The child-specific range of POCito products includes a new helmet, the Omne POCito SPIN, children specific back, knee and elbow protection and new high visibility apparel.
The helmet shares the same materials and details as the adult Omne, including a 360-degree fit system, POC's SPIN system, and a child-optimized EPS liner. It's available in fluorescent colors and reflective detailing. The POCito includes a reversible highly visible vest using Primaloft Black ECO insulation. The vest is constructed from 80% post-consumer recycled polyester fiber. The POCito collection also includes a back protector which can house a Trax tracker and kid-sized knee and elbow protectors.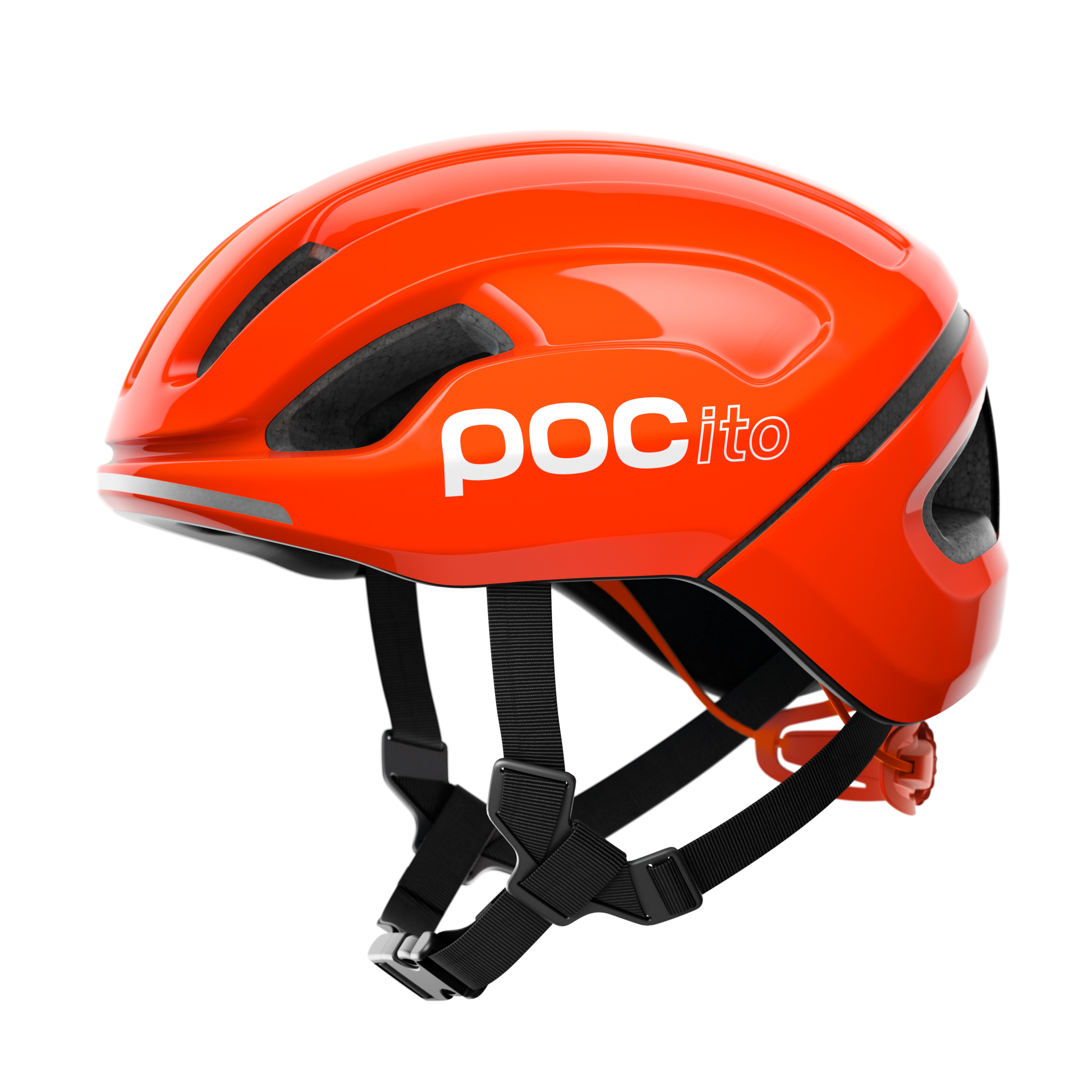 Onza
Since the return of the Onza brand in 2008, many have asked the brand's current owners if they'll bring back one of its most iconic products, the spiky Porcupine tire. At Eurobike, the company is showing a new version of the tire, updated with a modern casings and sizes, but with a tread design that is an evolution of the 1990s pattern.
The new foldable, tubeless ready Porc' is available with black or tan sidewalls in all 10 SKUs from 27.5 x 2.4 to 29 x 2.6. Two sizes are also available with a limited edition white tread.
Merckx
Belgian Cycling Factory, the parent of Merckx and Ridley bikes, unveiled the latest iteration of Merckx's flagship model, the 525, on Wednesday.
"525" represents the number of victories Eddy Merckx achieved during his career; the highest number of race wins in history.
"We've scoured the market and listened to what Eddy Merckx riders really want,"said BCF's Jochim Aerts. "We don't want to be the umpteenth brand that launches aero or climbing bikes. 
"The 525 combines aerodynamics, weight and comfort. This bike not only makes you ride faster, but it also makes you ride better. Whether you're riding on cobbles, hills, mountains or racing along the flat, this bike will always feel perfect," he said. 
Team AG2R LA MONDIALE will compete using the 525 Disc and Stockeu69 Merckx models next year. The frame weighs 860 grams in rim brake version, or 925 grams in a disc version. Forks are 330 grams and 360 grams, respectively.
The model will be offered with custom colors and designs through MyMerckx.