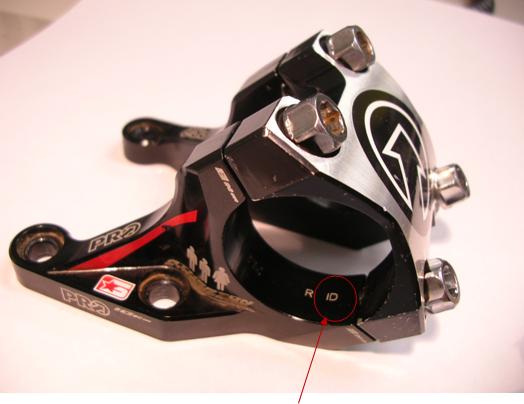 WASHINGTON, D.C. (BRAIN) Feb 21, 12:51 MT—Shimano is working with the Consumer Product Safety Commission and Canadian officials to recall about 300 PRO Atherton stems that can break.
The bolts holding on the front face of the stem can be pulled out of the threads, the company said. Shimano has received one report of an incident where the stem broke and a rider fell. The company is supplying consumers who have the stems with longer bolts to fix the problem.
The stems were manufactured by Post Moderne Corporation in Taiwan. Shimano sold 213 stems in the U.S. and 83 in Canada between October 2009 and November 2010.
This recall involves PRO Atherton direct-mount stems with the model number PRSS0049. The stem body is black with red markings. The model number is located on the barcode sticker on the backside bottom of the packaging material. Stems with the following identification codes are being recalled: HH, HJ, HK, HL, IA, IC, ID, IE and IF. Some of these stems were outfitted with 18mm bolts instead of 21mm bolts. The identification code is located on the stem body where the handlebars are seated.
Consumers should immediately stop using bicycles with PRO Atherton handlebar stems and take them to an authorized retailer to determine if the stem on their bike is subject to the recall. Authorized retailers will replace 18mm bolts with 21mm bolts free of charge.
For more information contact Shimano American Corporation at (800) 353-4719 between 8 a.m. and 5 p.m. PT Monday through Friday, or visit the company's website at www.shimano.com.