WASHINGTON, D.C. (BRAIN) — Shimano is working with the U.S. Consumer Product Safety Commission to recall about 67 sets of PRO VIBE carbon handlebars.
The handlebars. manufactured by Great Go Cycles Inc., of Taiwan, can break during riding. No consumers have reported breakages, however.
The recalled bars have two labels with "Pro Vibe" logo directly printed on them. The model number appears on the bar code sticker on the packaging and serial numbers are printed on a label inside the tube of the handlebar.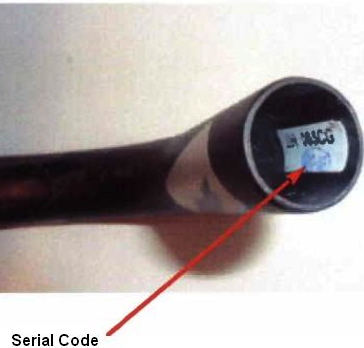 The recalled model numbers are: PRHA0099, PRHA0102, PRHA0103, PRHA0105 and PRHA0106. The affected serial codes are: JE028ZG, JE101ZG, JE106ZG, JF081ZG, JF102ZG, JG048ZG, JH006ZG and JH077ZG.
The bars were sold from June 2011 through April 2012 for about $370. Consumers should immediately stop using bikes with the recalled handlebars and contact Shimano for information about obtaining a free replacement from an authorized retailer in their area.
 For additional information, contact Shimano American Corporation at (800) 353-4719 between 8 a.m. and 5 p.m. PT Monday through Friday, or visit Shimano's website.