MOAB, Utah (BRAIN) — Boutique bike brand Canfield Brothers has opened an official demo center at the new Double Down bike shop here. The shop uses Canfield Brothers bikes exclusively in its demo and rental fleet.
Double Down's 1,200-square-foot showroom is located in downtown Moab and currently features 35 Canfield Brothers bikes in its fleet.
"Double Down is different from other shops in that we are getting back to the roots of what put Moab biking on the map," said Dustin Dicky, Double Down's founder. "Moab is known for its rough terrain and our bikes are specifically built for Moab. These bikes are the choice of local riders, myself included."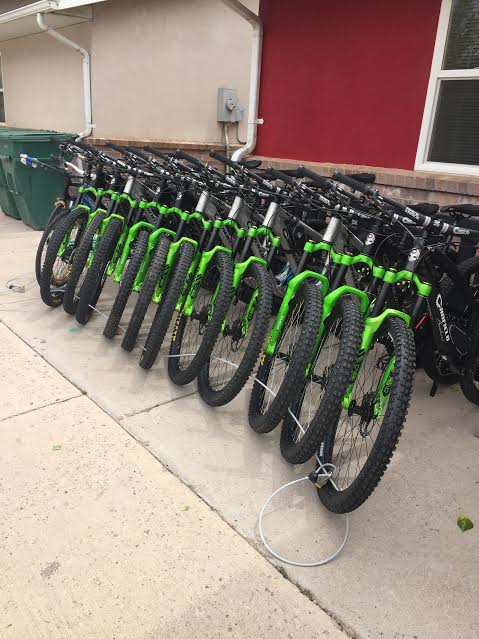 Dickey, a Barnett Bicycle Institute graduate, is a former mechanic and service manager at Moab's Poison Spider Bicycles.
The inspiration for Double Down, Dickey said, came from riding and discussing a shared love of two wheels with Lance Canfield, Canfield Brothers co-owner and designer, who frequently spends extended periods of time in Moab.
"It's my hometown, even though I've never actually lived there," says Canfield. "It's some of my favorite riding and the perfect terrain for our bikes. We've been talking about it for a long time, and I'm stoked to have Dusty and Double Down represent the brand here. It is an incredible opportunity for more people to experience why 'riding is believing' in one of the most iconic mountain bike destinations on the planet."
As an incentive for those who want to buy after they try, two times the full rental cost will be applied toward any bike or frame purchased directly through Canfield Brothers.
The Double Down bike shop also sells parts, accessories, apparel and protection and offers daily ride shuttle service. It's located at 255 Williams Way.