The two-store chain has been a force behind growth of mountain biking in the region.
SPRINGDALE, Ark. (BRAIN) — Lewis & Clark Outfitters, a two-store outdoor chain that's offered Giant bikes since 2001, has expanded and remodeled its Springdale location with the help of Giant and Liv.
"Lewis & Clark has been partnered with Giant since 2001, and it has been a great relationship for both parties," said Giant account executive Bill Nicholson. "The business has done a lot of work with local city organizations to promote usage of the trail networks in the area. They have helped build Northwest Arkansas into the great cycling destination it is today."
Lewis & Clark has been particularly active in promoting women's cycling in its community, and for the past few years has been one of the top retailers of the women's Liv brand.
"While we still have room to improve, we have worked hard to make our shops friendlier to women customers, employ more women in our shops, and have women's-only clinics and rides in order to eliminate as many barriers as possible," said Lewis & Clark co-owner Rob Potts. "And many of our local leaders have also worked very hard to make our area friendlier to all cyclists, which obviously encourages more women to ride bikes."
"We are really excited about the new store," Potts said. "Everyone has worked hard to make this come together and it really does accomplish our goals of having a better merchandised, more customer-friendly and accessible store for riders of all levels. The Giant and Liv fixtures, along with the professional help from the retail services and sales team at Giant, have really brought the shop up to a whole new level. We may be biased, but we think it's now the best bike shop in Arkansas."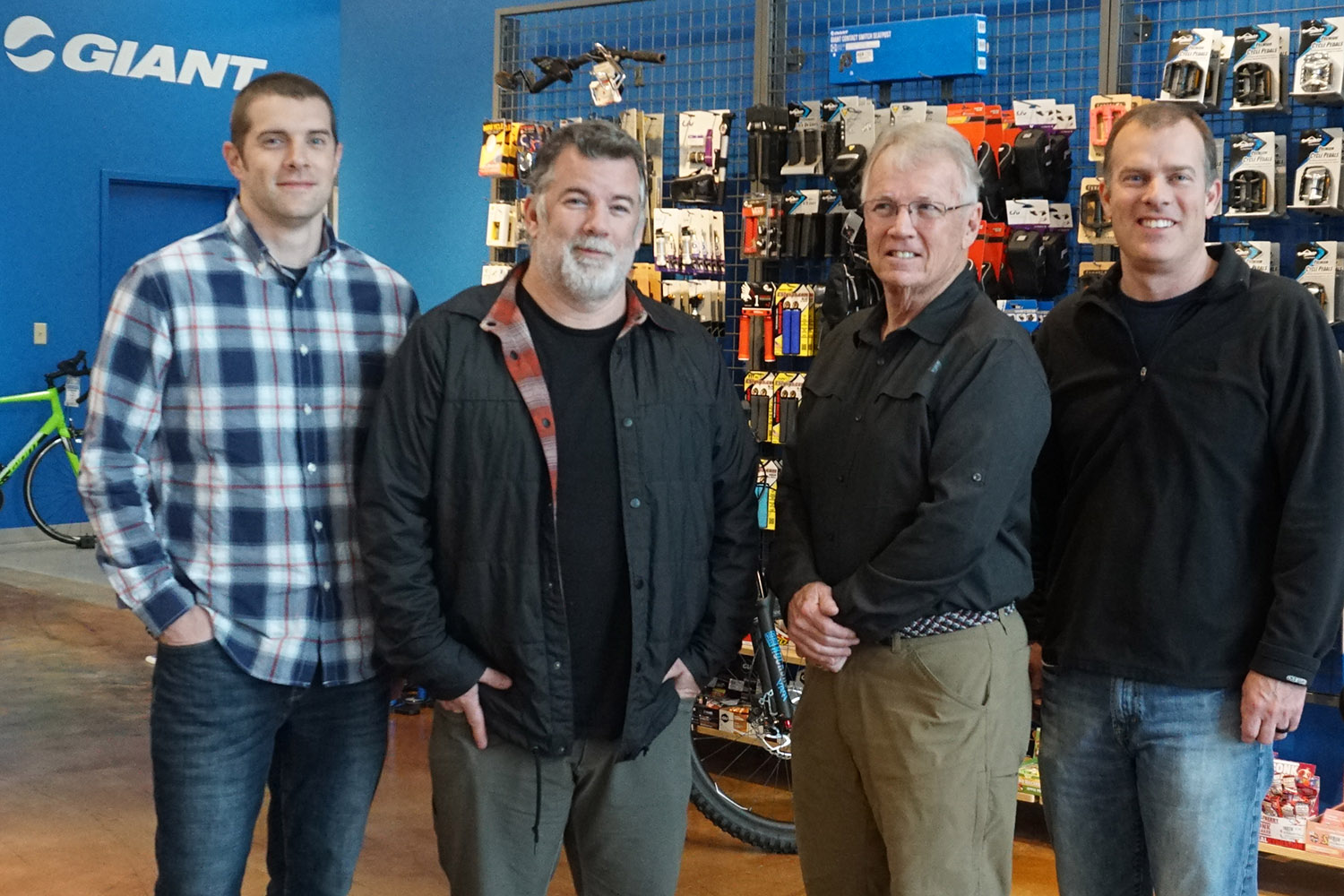 Lewis & Clark recently held a two-day grand opening event that included demos of Giant and Liv bikes, a mountain bike trials performance by Giant ambassador Jeff Lenosky, and a raffle for merchandise including the Giant Talon 3 and Liv Tempt 3 mountain bikes. A large crowd turned out to tour the expanded store, which added 3,000 square feet of floor space. The bike shop area now covers more than 7,000 square feet.
Liv marketing manager Jen Audia attended the grand opening, and checked out the Northwest Arkansas cycling community firsthand. "If this area of Arkansas isn't on your bike radar, it should be," Audia said. "It's incredible to witness the great expansion of greenways and mountain bike trails here, and a retailer like Lewis & Clark that's there to support the experience.