BROOKLYN, N.Y. (BRAIN) — On Saturday, Dec. 9, 42 bike shops in 23 states and one in Stavropol Kai, Russia, held community events, fundraisers, sales and group rides in honor of the first-ever Bike Shop Day.
Retailer Joe Nocella, owner of 718 Cyclery in Brooklyn, planned the event to recognize and celebrate the IBD, modeling it after Record Store Day.
"Bike Shop Day is about getting people in the door," said Nocella. "It's another way of doing something the internet can't do because there is no substitute for community and events."
"Bike Shop Day was a great success for us here in Brooklyn, as well as the 43 other shops who participated," Nocella added.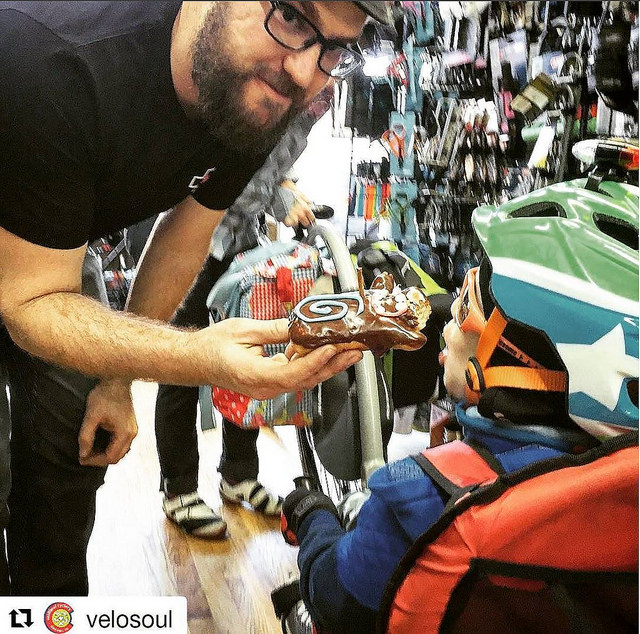 718 Cyclery held a raffle, hosted group rides and a pancake breakfast. The shop also had a sale and Nocella reported an increase of 345 percent in customer traffic and a 245 percent bump in sales over the same weekend day in 2016. Several brands stepped up in support of Bike Shop Day at 718 Cyclery, including QBP, Kona, Yuba, Kali, Evil, Surly and others, donating product for the raffle and swag bags.
Several retailers, including Leo LaBelle of Dash Bicycle Shop in Providence, Rhode Island, held fundraisers alongside sales and other events. Dash held a coat drive on Bike Shop Day, collecting 23 coats for men, women and children to deliver to the local Amos House charity and in a post on the shop's Facebook page, LaBelle said he will continue to accept additional coats all week.
To view a full list of participating shops, see videos and photos, visit 718c.blogspot.com.
Nocella has slated Dec. 1, 2018, for the next Bike Shop Day and invites other retailers to participate. Visit bikeshopday.com for more information.