Unior USA are running an offer where you will receive a free workshop repair stand when buying one of the 2600 series Workbenches.
Master Mechanic Workbench: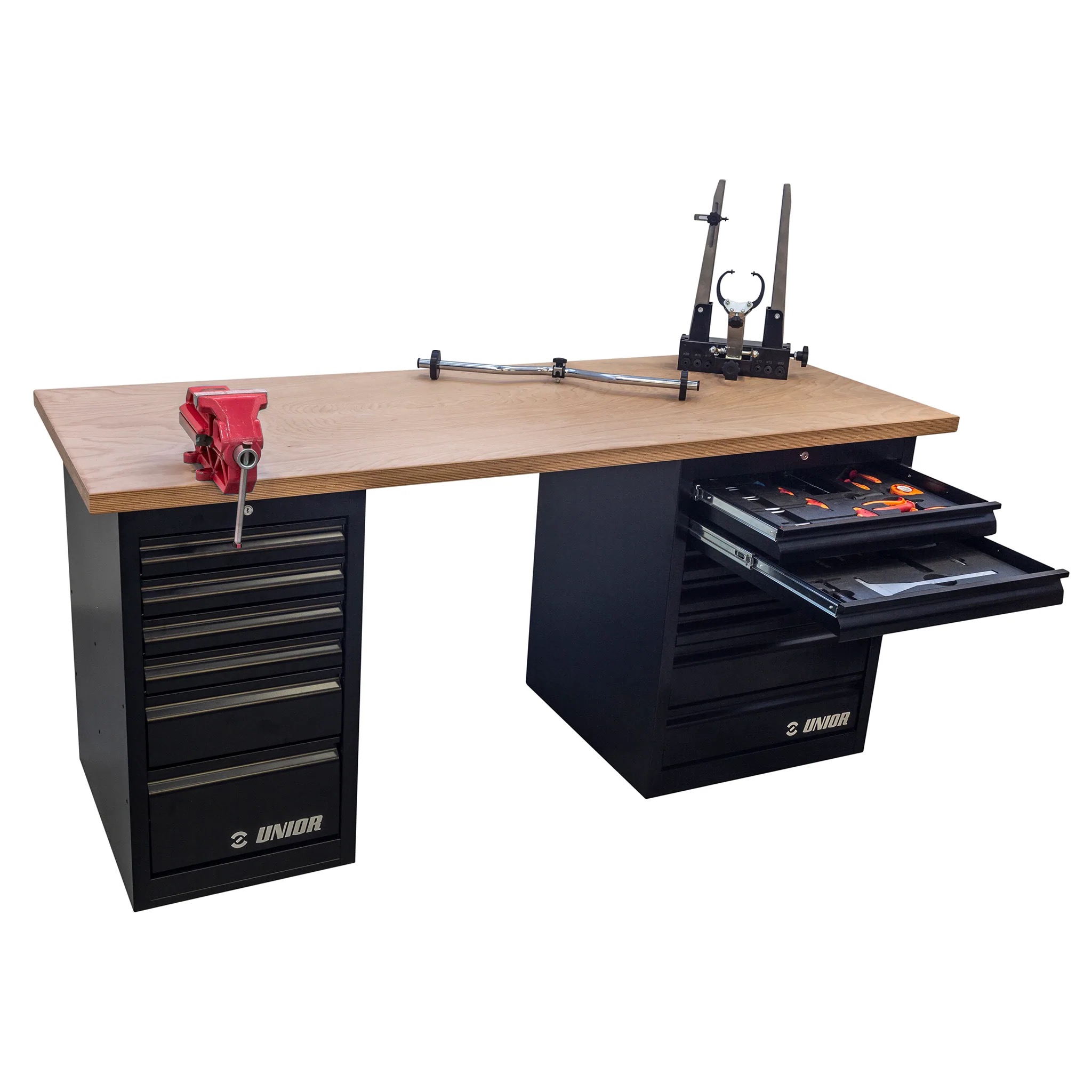 If you're going to have one bench in your shop, make it the 2600C Master Mechanic Workbench. With two tool cabinets and 7 drawers full of tools the 2600C has virtually everything you'll need in a modern bike shop. For everything else, the 2nd cabinet offers plenty of storage. 4 of the drawers are the same as in the 2600A Pro Mechanic Bench, for the 2600C we add three drawers of those bigger, more infrequently used tools like bottom bracket taps, head tube facer, and more.
Professional Mechanic Workbench: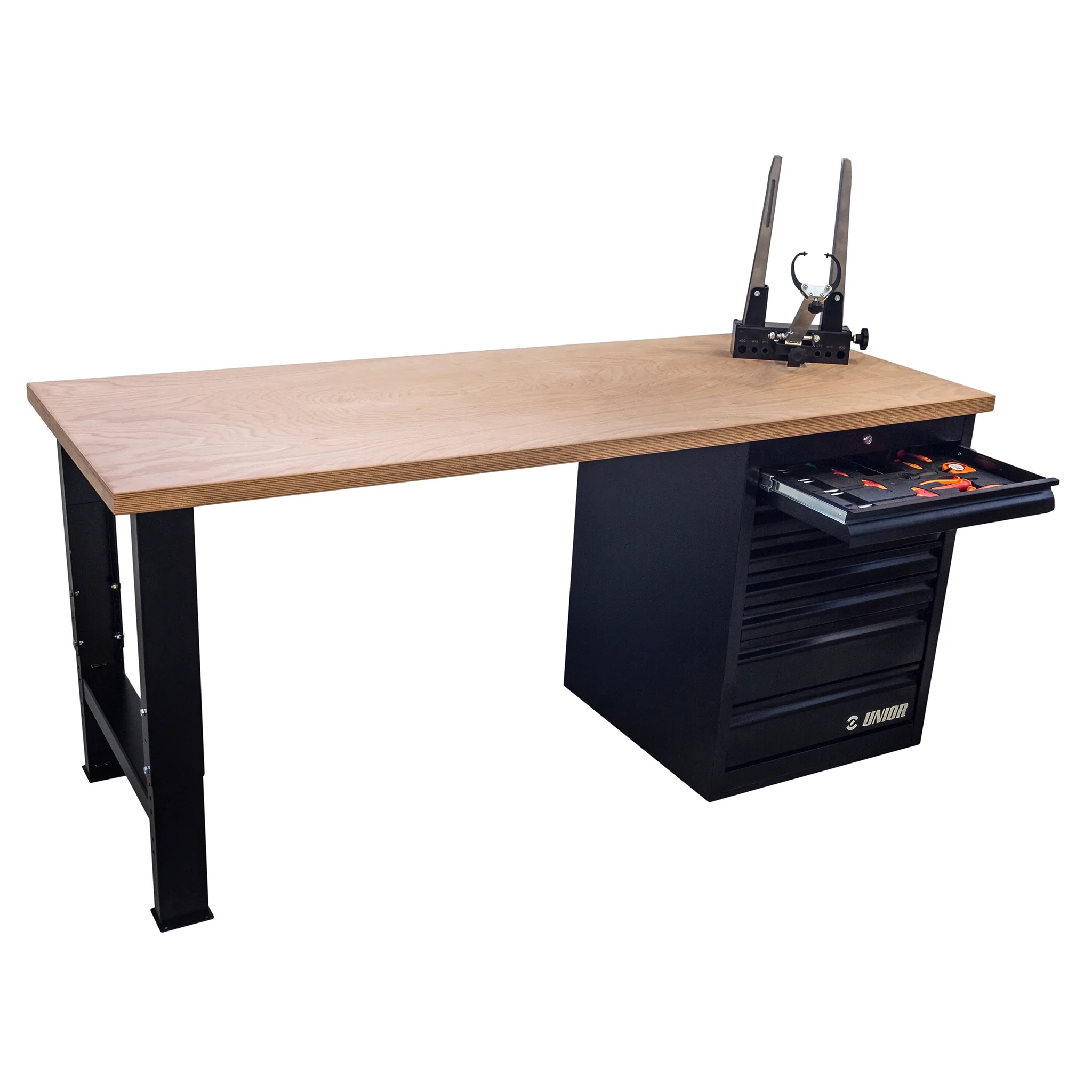 Our 2600A Pro Mechanic Workbench is the workhorse of our Complete Service Solution program. Featuring a 2050mm wide benchtop and one of our 7 drawer tool cabinets, the 2600A comes with 4 drawers of tools carefully selected to provide nearly everything you'll need for most common service tasks while affording you space to add more tooling should your needs require something we don't include. The bench includes our 1689 Shop Truing Stand as well as our 1690/1 Dishing Gauge.
Bike Build Workbench: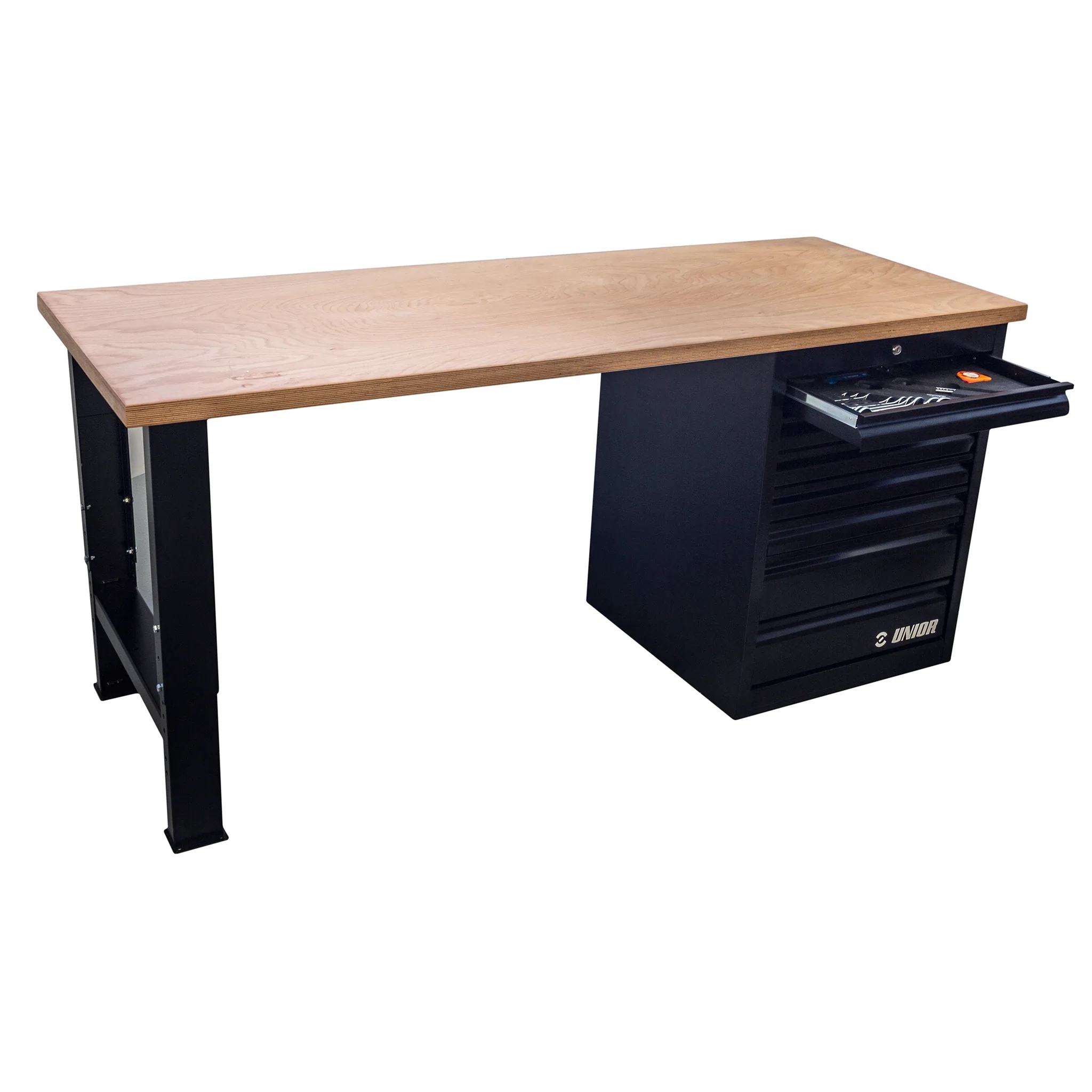 Just the basics. If you're looking for a no frills bench for your new-bike assembly area, this is it. With three trays of tools selected with from-boxed bike builds in mind, the 2600B is the perfect way to tidy up and speed up your bike assembly area.
The free repair stand: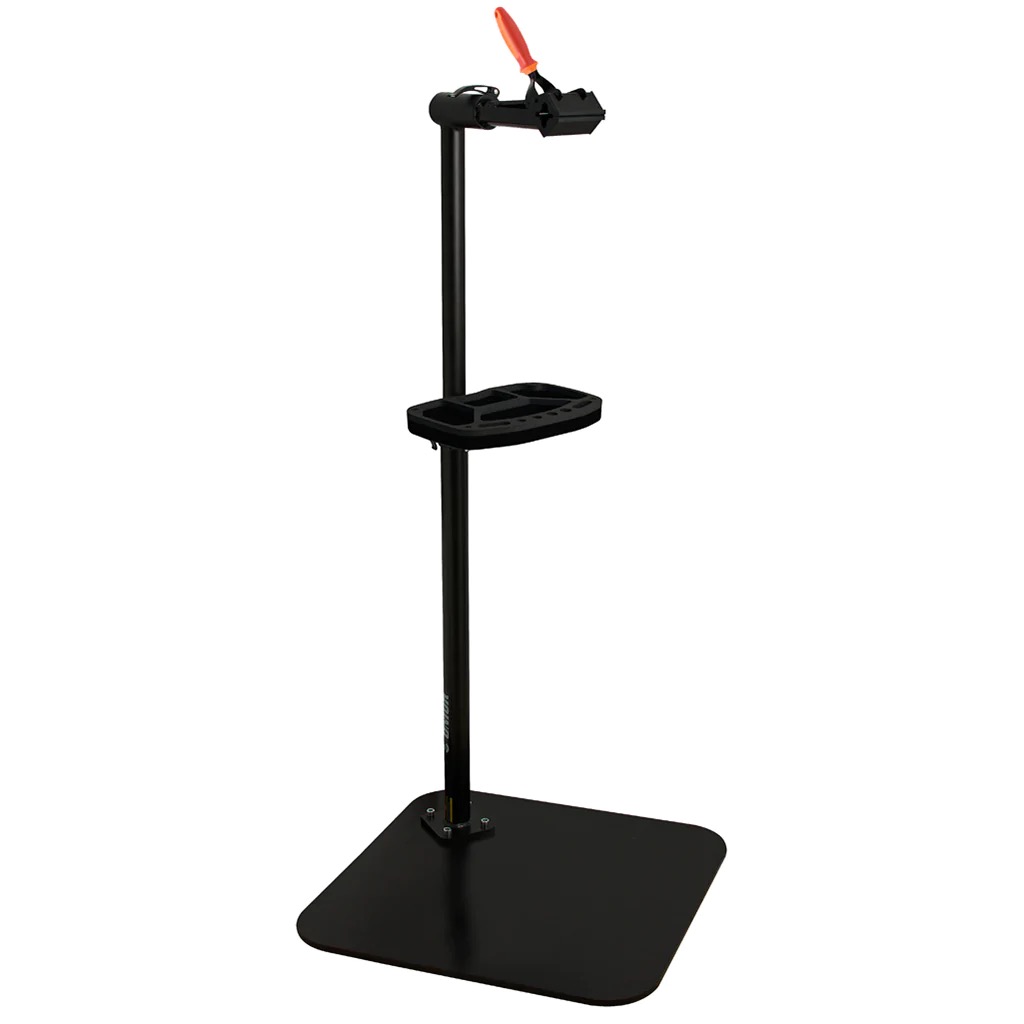 For shop use, or even heavy home use, our 1693 Single Arm Pro Stand can't be beat. The sturdy 36kg base & stand provide support for every bike. We offer it with two different clamps: our traditional lever/cam style or our new Pro Shop Clamp, with a quick-access ratchet closure.
There's a capacity of 30kg which means you can work on even the burliest downhill bike, yet the easily adjustable clamp pressure (even when closed) means you can also safely work on the lightest hill-climb specials.