CHICAGO (BRAIN) — SRAM has added Darnell "Dr. Dunk" Hillman to its ambassador program. The former NBA and ABA player is the first member of the brand's new program that is intended to get retired pro athletes to take up bike riding.
"Professional athletes inspire us with their skills and determination. Yet by the end of their careers, many pros sustain significant wear and tear to their joints or other injuries. The same thing happens to many recreational athletes. Cycling offers an effective outlet for athletes of all stripes to fulfill their need for physical challenge, adventure, and competition (even if it's just measuring against one's self)," the company said.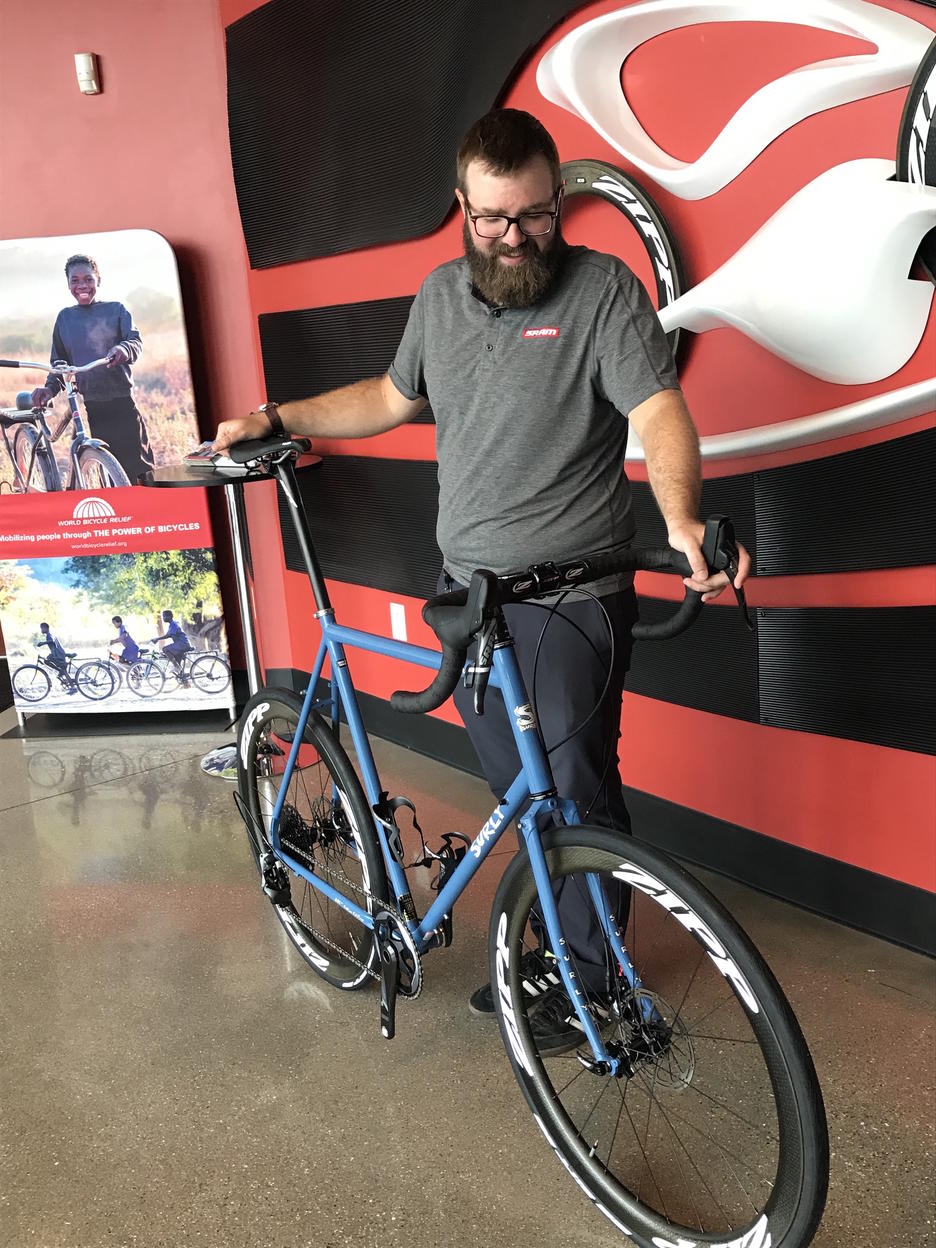 Hillman played for the Indiana Pacers, New Jersey Nets, Denver Nuggets and Golden State Warriors. His accolades include winning the 1977 NBA Slam-Dunk contest and in 1997 received the Best Afro award at the ABA players union. Now 68 he is the Pacers' director of camps, clinics and alumni relations.
In the 1970s while on the Pacers, Hillman would sometimes ride his bike to stay in shape close to the site where SRAM and Zipp's Indianapolis' facility now sits. 
"Cycling is a new challenge for me. I've worked hard to stay in shape, since I like to kneel down on the court to talk eye to eye with the kids during basketball camps. I also still have that competitive drive," Hillman said. "Often I've seen group bike rides pass by and thought it looked like great fun and camaraderie. I look forward to riding my new SRAM and Zipp-equipped road bike."
The 6-foot-9-inch Hillman rides a 64 cm Surly frame, built up with SRAM Force 1 with HRD hydraulic disc brakes, Zipp 303 Firecrest Carbon Clincher Disc wheels, Zipp Service Course SL-80 handlebars (46 cm wide), Zipp Service Course SL stem (140mm long), Zipp SL Speed seatpost (400 mm long), Zipp Tangente Course R30 tires, and Zipp Service Course CX bar tape.