CHICAGO (BRAIN) — With a president who is a former longtime leader of CamelBak, and a bike industry veteran brought on as a new bike-specific sales manager, Osprey Packs isn't shy about its ambitions.
"We want the No. 1 market share in the IBD channel," said Jack Gresmer, who joined the company as bike sales manager in April after a long career in the industry, most recently as director of sales at Light & Motion.
Osprey, which dates to the 1970s in the technical backpack world, offered its first bike-specific packs in 2010. Gresmer said the brand already rivals CamelBak for IBD market leadership in hydration packs selling for over $100. In the sub-$100 market, CamelBak is the leader for the simple reason that Osprey hasn't offered a sub-$100 pack. That's one of the things that's changing.
Gresmer said that Layne Rigney, who joined Osprey in late 2016, has identified the IBD market as a priority. Rigney was a manager at CamelBak for 10 years and president for one year.
This year the company, based in Cortez, Colorado, has made several steps to expand its footprint in bike shops: For one, it hired Gresmer, who quickly brought on 26 new sales reps, bringing the total to 35 in North America. Osprey also added a new bike-specific inside dealer service rep.
In March, Osprey rolled out a "Universal Price Policy," which Gresmer described as "one step beyond MAP (minimum advertised price policy)." The UPP applies to all channels and requires dealers to sign a dealer agreement, whether they buy direct from Osprey or via its distributor, QBP.
In another show of support for the IBD, Osprey will unveil a new 30-by-30-foot display at Interbike. The company is an Interbike mainstay, but hasn't had such a large booth in previous years. Osprey will also be at Interbike's OutDoor Demo at Northstar California Resort giving retailers and consumers a chance to try its latest products.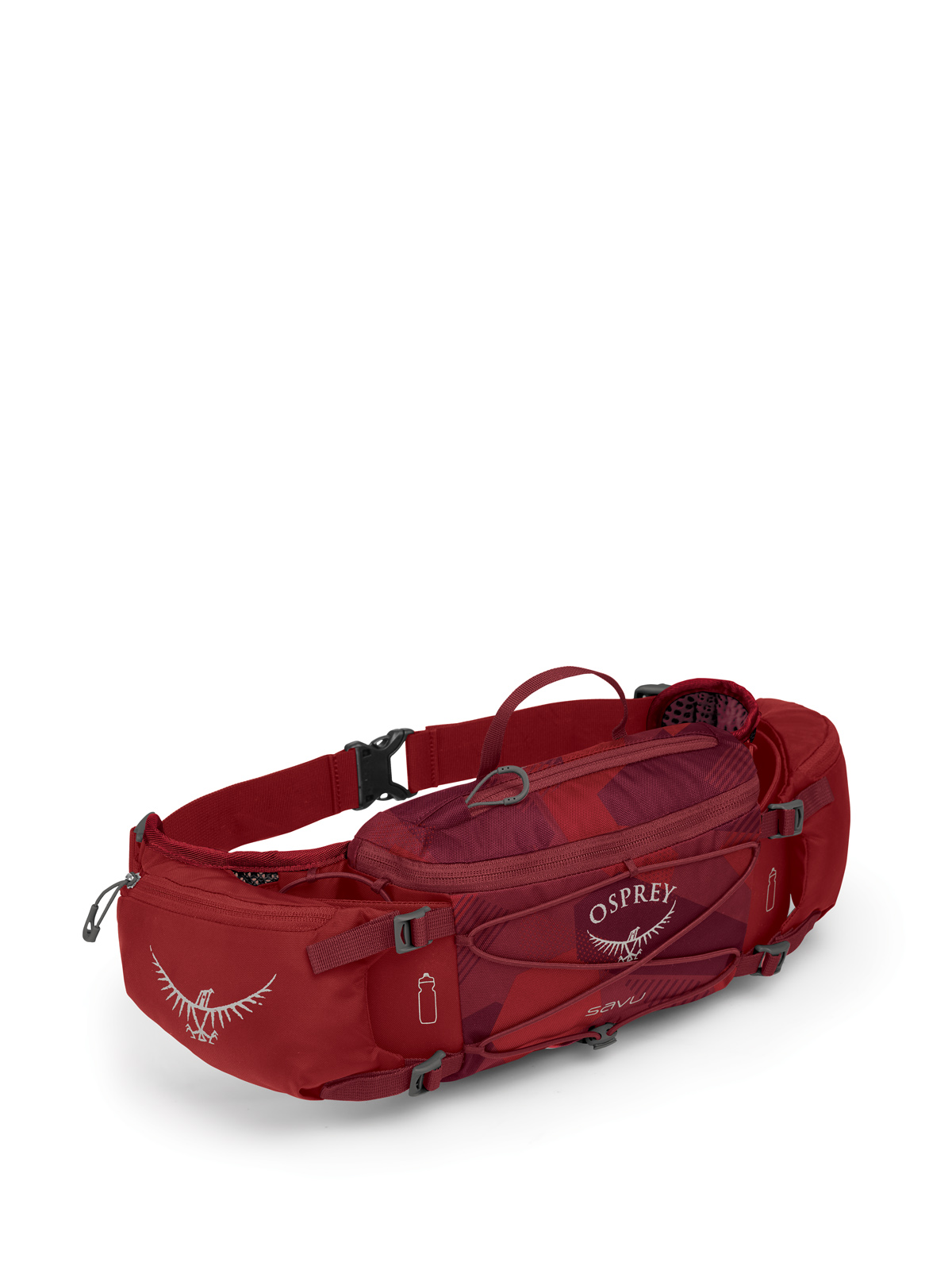 On the product side, Osprey has overhauled its entire bike product line with new colors and features. Besides the three new sub-$100 pack models (with models at $55, $65 and $75), Osprey has added two bike lumbar packs (at $85 and $55), which it has never offered before.
"I think the commitment [to IBD sales growth] is pretty deep," said Gresmer, who directs sales from his home office in Chicago. "We're being pretty aggressive."
Gresmer said Osprey believes the market for bike hydration is continuing to grow, in part because the packs pair well with three growth areas in the industry: e-bikes, high-end carbon full-suspension bikes and gravel bikes.
Carbon full-suspension bikes often have just one water bottle mount, at best. E-MTB frames also have little room for bottles, and some e-MTB riders like to carry extra batteries in backpacks.
And many gravel riders attempt long rides or races far from available water refills. Osprey exhibited at the Dirty Kanza expo this spring and Gresmer said interest was high, helped perhaps by the scorching heat in Kansas that week.
"At least half the riders on the start line at Dirty Kanza had hydration packs on," Gresmer said.
Osprey's offerings under $100 include the new Katari/Kitsuma series, which has six new lightweight, low-profile packs: three for men (Katari) and three for women (Kitsuma). The $55 Katari/Kitsuma 1.5 models have a 1.5-liter reservoir, while the $65 Katari/Kitsuma 3.0 have a 2.5-liter reservoir. The larger Katari/Kitsuma 7 models also have 2.5-liter reservoirs but more storage room, and retail for $75.
The new lumbar pack models are the Seral, which has a 1.5-liter reservoir and retails for $85, and the Savu, a $55 model that has sleeves for two water bottles instead of a reservoir.
At the higher end, Osprey updated its Raptor men's and Raven women's packs. They all feature Osprey's new "winged" BioStretch harness, which is said to wrap around the upper shoulder for added stability off road.
The Raptor and Raven are available in two sizes, retailing at $140 and $150.
Editor's note: A version of this story ran in the Sept. 1 issue of Bicycle Retailer & Industry News.