NEW YORK (BRAIN) — Accell North America is bringing fresh blood to two of its legacy brands, Redline and Raleigh, through collaborations with celebrity artists and designers.
In early summer, Redline launched a bike and merchandise developed with A$AP Ferg, a rapper, songwriter and graphic artist. The line launched at Stadium Goods, a legendary New York sneaker retailer, and the bike and gear appear in A$AP Ferg music videos and a half-hour MTV show.
On the opposite coast, Raleigh launched the Raleigh Redux 2 Staple Edition, an urban commuter model developed with Jeff Staple, a designer who has worked with Levi's, Nike, and others.
Both collaborations were designed to drive consumers into bike shops, said Stuart Johnson, ANA's chief marketing and digital officer.
Johnson has experience with similar collaborations from his time working at Reebok.
"These collaborations are only as good as the partner. If you pick the wrong partners, you waste a lot of energy and time and money," Johnson said.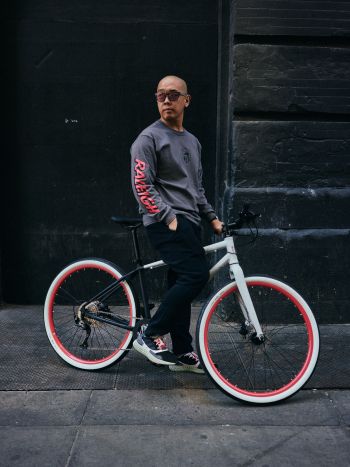 He said the A$AP Ferg connection developed organically because Ferg, who is 30, "grew up on a Redline" in Harlem.
The Staple collaboration began earlier and led to a June launch in Seattle and San Francisco at the BAIT urban retail stores.
"It's been eye-opening for us," Johnson said. "It's the first time we really stepped into (collaborations) in a big way. So far we've seen a strong response from an audience standpoint: big increases in social media followers and traffic impressions."
ANA CEO John Short said both collaborations position the brands in an urban context, which he thinks represents the future of the bike market.
"You have to get into cities and have to get people on bikes in cities for the health of everybody," he said. "So we had to figure out a way to have a halo product that drives interest in the brands across demographics. This little thing we did with Ferg has garnered a ridiculous amount of earned media; it is the best outcome I've ever seen, and I'm old and I've been doing this a long time," Short told BRAIN.
A version of this story appeared in the August 1 edition of BRAIN.