TAICHUNG, Taiwan (BRAIN) — Rising e-bike demand and an emphasis on developing drivetrain systems have Tektro/TRP in need of more manufacturing space. After acquiring land next door to its Changhua, Taiwan, plant five years ago, construction has started on a sister plant that will double its size and manufacturing capabilities.
"This building is four soccer fields (big)," said Dirk Belling, global marketing and brand manager, during the TAITRA factory tour Wednesday. "We'll double this by the end of 2020, so we'll have eight soccer fields."
Also opening in the spring 2020 will be the Tektro Europe office near Frankfort. There is a similar office in Ogden, Utah.
The brand has grown plenty since it started 10 years ago. It now has 1,300 employees globally, 570 in the Changhua factory. Belling said plans have started to add 300 new employees, with more likely added in another wave.
Outlining the company's brand positioning, Belling noted how the race-performance TRP and the low-to-mid level Tektro lines will be used to serve the growing e-bike market.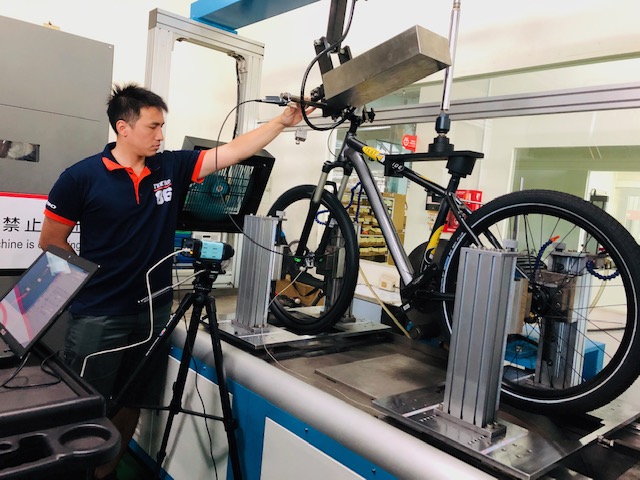 "We feel pretty much the same way that the (e-bike) numbers show us," he said. "Germany just hit one million e-bikes. There are three million in Europe. In the next three to five years, we think it will double or triple. Request for e-bike brakes is increasing at the same rate as the sale of e-bikes. We are adapting our portfolio in line with what the market shows us."
TRP's venture into drivetrains began this year with the gravity-oriented 1x7 and will be followed in the middle of next year with its much-anticipated 12-speed launch.
With two factories in China, Belling said the trade war has been "stressful" but hasn't reduced business. Everything manufactured in Changhua ships to Europe and the U.S. The company is 80-85% OEM with TRP mainly aftermarket.
Another indication of the OEM interested in Tektro was at Taichung Bike Week. Belling said the company scheduled 118 meetings during the three-day OEM show, up 28% from a year ago. "Cargo bikes," Belling said. "A lot of manufacturers are looking for special solutions (for them)."
A custom department for designing special brake configurations is at the Changhua factory. In addition to fulfilling unique cargo bike needs, Belling said Tektro/TRP has worked on aerodynamic brake solutions for Tour de France time trial bikes. "This is done here to develop these projects," he said.
Jagwire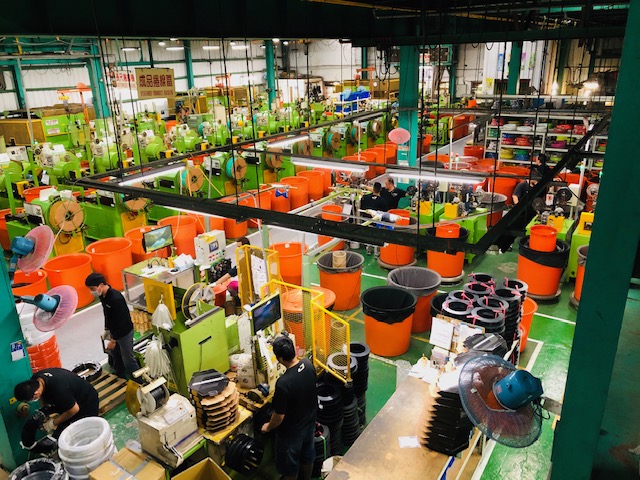 Officials at the Jagwire factory in Changhua City estimate the cable and housing manufacturer creates about 6,200 miles of cable each year. It does roughly half its business as an OEM, including outfitting major brands like Specialized, Trek and Giant. Jagwire says 16 million bikes use its cables every year.
It also makes disc brake rotors and pads and developed a hydraulic disc brake line, Riderever, in 2015, and a few select tools. Adding to its lineup of cable and disc brake hose cutters and a bleed kit, Jagwire released a double-magnet internal cable routing tool three weeks ago. Many on the factory tour were amazed at how easy it makes threading cables through the headtube port and downtube and out the bottom bracket port.
With two Chinese factories, Jagwire has lessened the burden of the trade war by shifting more production to Taiwan.
Sunnywheel
Beginning in 1984 as a training wheel manufacturer, Sunnywheel has branched out into accessories including fenders, chainguards, baskets and grips. It also has the companion brand Flinger with its own line of fenders, grips, child seats and bottle cages.
You would be hard pressed to guess this is a bike accessory company upon walking its grounds in Changhua.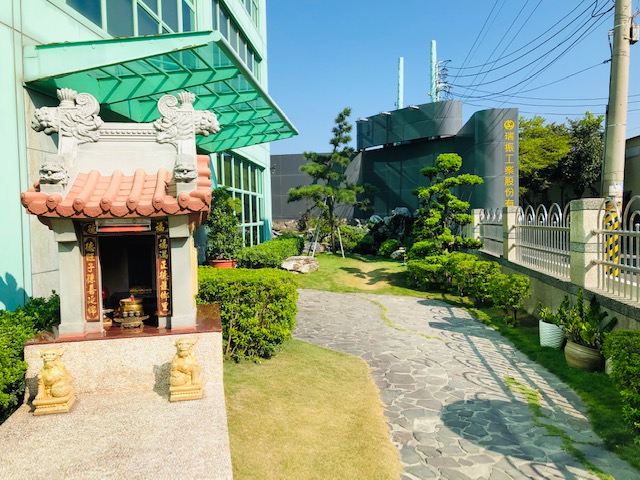 Looking more like a tranquil garden, you'll pass statues and a koi fish pond with waterfall on the way to the front door. Once entering, incense burns, and there's a large wooden bicycle sculpture in a corner.
You don't get a hint that this is primarily an injection molding plant until walking inside the factory with the noise and plastic smell. A freshly made single training wheel is passed around early in the tour, still warm to the touch.
Sunnywheel's production is 80% OEM. It has 160 employees.