PITTSBURGH (BRAIN) — Rotating Mass Media, Ltd., the parent of Dirt Rag, filed a petition for Chapter 7 bankruptcy on Thursday.
Dirt Rag announced in late January that it was shutting down its magazine and website, as well as its Dirt Fest and Adventure Fest mountain bike festivals (Other groups have since stepped up to run the events).
In the filing, Rotating Mass listed assets totaling $10,240, including office supplies, two vehicles, event supplies and merchandise like T-shirts and pint glasses.
The filing does not list the publisher's intellectual property, including its mailing lists, trademarks, goodwill and web domains. Intangible assets are often added later in the bankruptcy process. 
Secured debt totals $40,000 owed to the First Commonwealth Bank. 
Unsecured debt includes dozens of individual event registrations and event exhibitor deposits from Giant, G.Joannou and Scott USA. It also includes over $8,000 owed to an advertising sales agency. The unsecured debt totals $63,000.
Maurice Tierney, Rotating Mass's president, told BRAIN on Thursday that the new event organizers are honoring pre-registrations. He said he also recently learned that the registration service Eventbright has started issuing refunds.
'Ad sales down 60%'
Dirt Rag would have celebrated its 30th anniversary this year. But due to declining ad sales on the web and in print, and the lack of a title sponsor for the festivals, Tierney shut things down in late January. What would have been Dirt Rag's first 2020 magazine issue was completed and ready to go the printer when he pulled the plug.
At the time of the shut down, the company had four full-time employees, who were all laid off.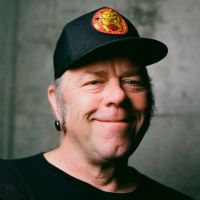 "We had tried to build a three-legged table: web, print and events," Tierney told BRAIN in an interview in late February.
"Generally we rely on festival registrations to get us through the winter and advertising to get us through the summer. But all parts of the business were down. A lot of advertisers just wouldn't call us back. Ad sales were down 60% … the title sponsor of Dirt Fest (in 2019) wasn't returning calls. I finally decided I needed to talk to a bankruptcy attorney," Tierney said. 
Dirt Rag had planned to publish four issues in 2020, down from five last year. 
Bicycle Times, Rotating Mass' bicycle transportation title, stopped publishing a print edition in 2017 and wound down its website early last year. 
Tierney blamed some of the advertising woes on the trend for industry suppliers to spend money on public relations firms instead of display ads on the web or in print.
"A lot of people are moving toward self-created content ... I feel like if you look at the world, truth is less valued that it used to be … people can hire a PR firm to send a message they can control. It's the same as Russia and election hacking if you ask me."
Dirt Rag's longest lasting legacy, besides the 213 issues and the 30 years of memories, is the number of former editors who now work across the industry, in media and on the supplier side. They work for Trek, Bicycling, MTBR.com and other titles and as freelancers. Some have even dabbled in PR.
"It changed a lot of lives. People have gone on to pretty awesome careers and to make a lot more money than me," Tierney said. 
Tierney, who now lives in Oakland, California, said he had no specific post-Dirt Rag career plans. "I'm going to clean up my affairs here and then I don't know what's going to happen," he said.